According to different materials, decarboxylation reactor is divided into glass decarboxylation reactor and stainless steel decarboxylation reactor.
  The role of decarboxylation reactor
It can be used to recover the residual ethanol in the CBD extraction process. A decarboxylation process can be carried out to convert CBDa to CBD and THCa to THC, while preheating the raw materials for the next distillation process.
  Components of decarboxylation reactor
It consists of reactor kettle body, condenser, collection tank, stirring motor, controller and so on.
  Decarboxylation reactor function
vacuum, even stirring, even heating, condensation recovery, condensation reflux and so on.
  Structure diagram of stainless steel decarboxylation reactor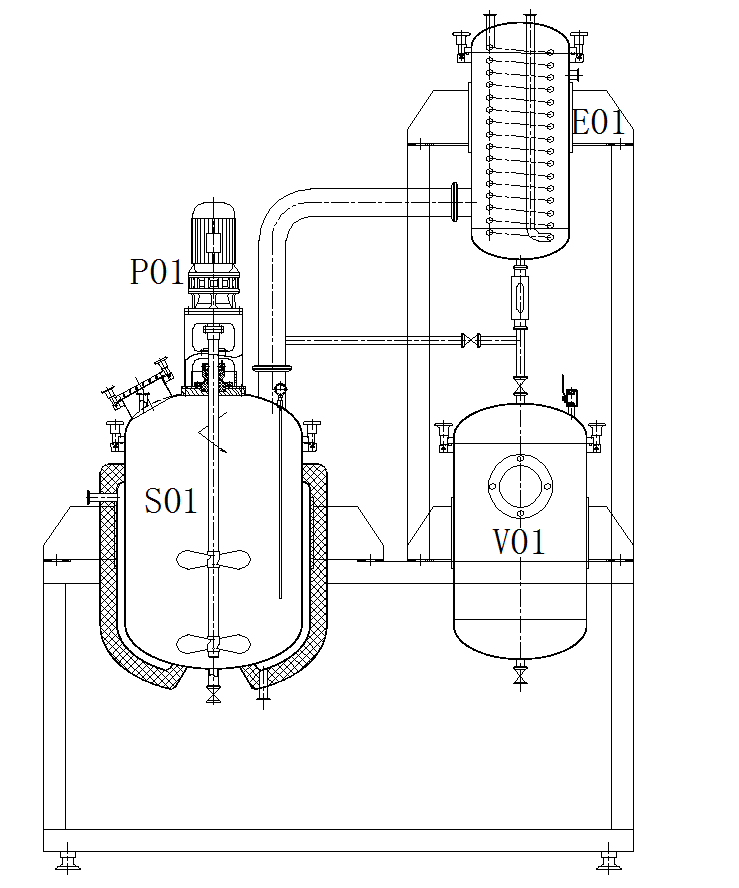 P01——stirring motor
  S01——stainless steel reactor body
  E01——serpentine condenser
  V01——stainless steel receiving tank
  Function
During the CBD extraction process:
1. Can be used to recover residual ethanol;
2. Decarboxylation process can be carried out to convert CBDa to CBD and THCa to THC;
3. Preheat the raw materials for the next distillation process.
  Application
Cannabis extraction CBD
  Advantages
1. It adopts metal materials overall, which has a better heat exchange effect.
2. The materials of the parts that are in contact with the materials are all made of sanitary SUS316, which has good corrosion resistance.
3. It adopts stainless steel material, which has a long life and is not easy to break.
4. It adopts high-power stirring motor, whose stirring torque is large.
5. According to customer needs, it can be equipped with UL-certified mixing motor and UL-certified control box.
  Parameters
Product name
Stainless steel decarboxylation reactor
Model
XDS-50
DS-100
DS-200
Body material
SUS316
Frame material
SUS304
Pipeline material
SUS316
Reaction flask capacity
50L
100L
200L
Receiving flask capacity
30L
50L
100L
Jacket
With 40mm heat insulation layer
Inlet and outlet of jacket
DN25
Condenser
1m2
2m2
3m2
Inlet and outlet of condenser
DN15
Number of lid ports
8
Height of discharging port
300mm
Reaction temperature of body
-200 – 250 degree
Extreme vacuum degree
1pa
Stirring speed
Frequency control
Stirring power
0.75kw
1.5kw
1.5kw
Voltage/frequency(V/Hz)
220V/60Hz
Dimension(mm*mm*mm)
  Details
1.Stirring adopts magnetic transmission and static sealing, which can obtain high vacuum.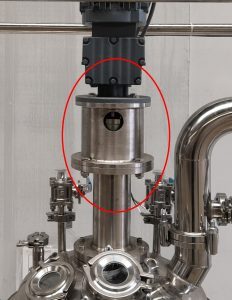 2.The outer layer of the kettle body is covered with a 40mm heat insulation layer, which effectively reduces heat loss.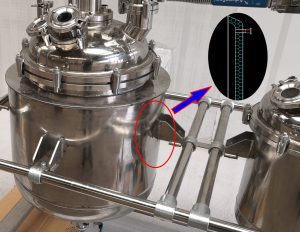 3.Adopt stainless steel serpentine condenser, which has a high heat exchange efficiency.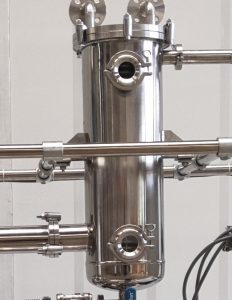 4.You can switch between reflux and recovery functions through valve adjustment.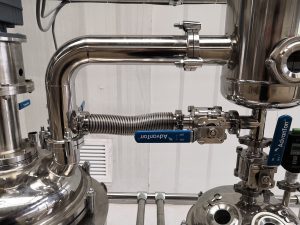 5.Double windows make it easy to light up and observe the internal state.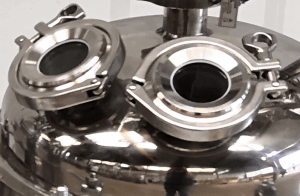 Matched equipment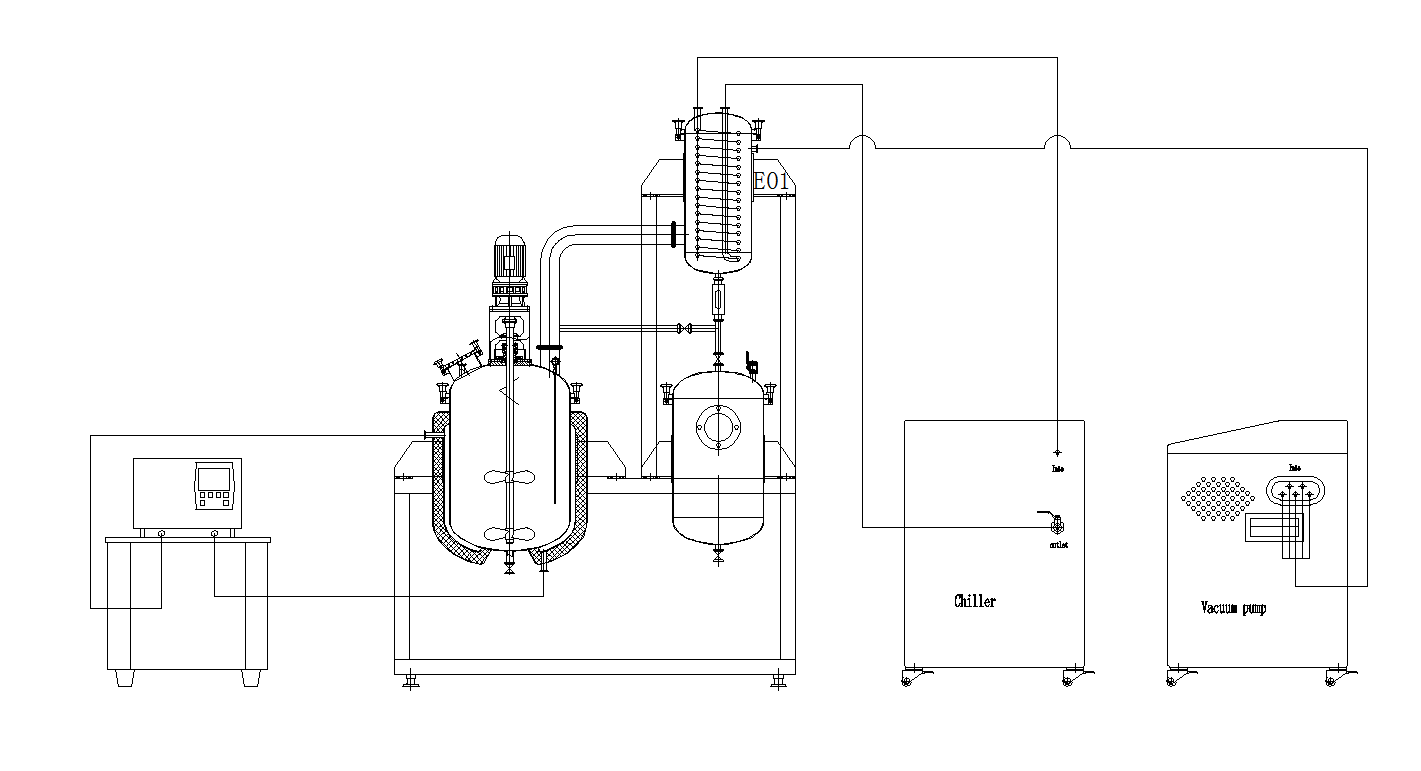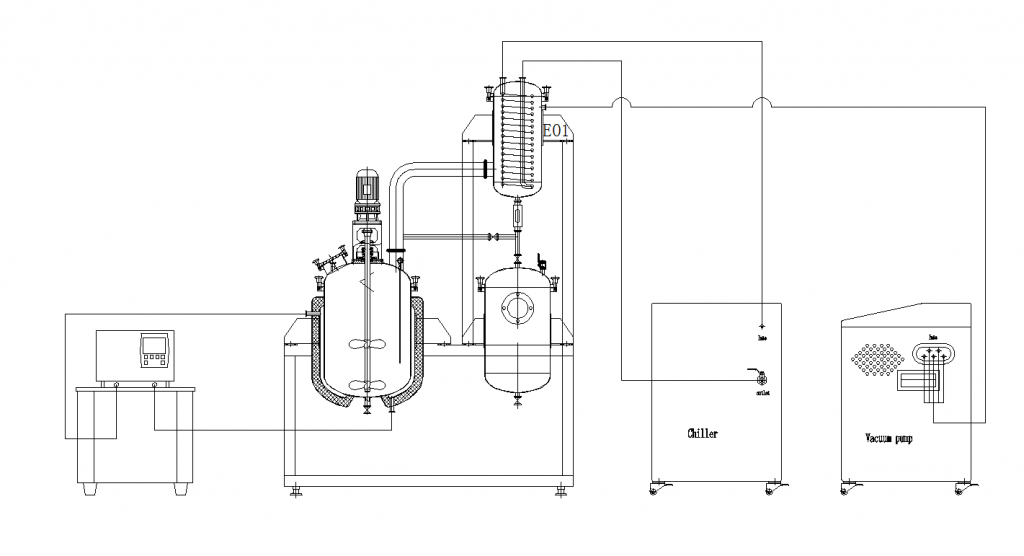 Oil bath
  vacuum pump
  Related product recommendation
1.High temperature circulating oil bath provides heat source.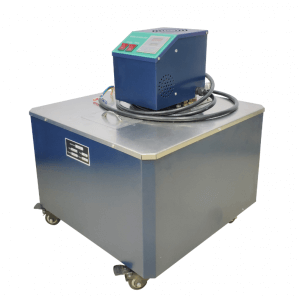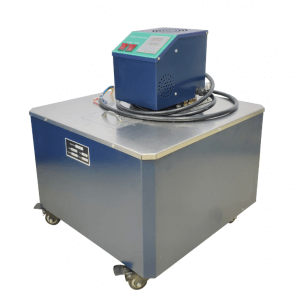 2.High and low temperature circulating device provides heat source.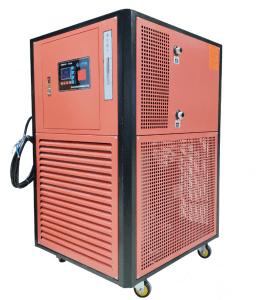 3.Chiller provides cold source.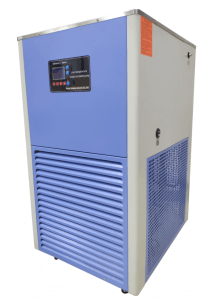 4.Water ring vacuum pump vacuumizes.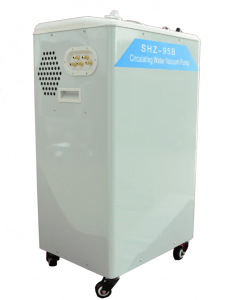 FAQ
1. What is the difference between stainless steel decarboxylation reactor and glass decarboxylation reactor?
Stainless steel decarboxylation reactor has a better heat exchange effect and longer service life.
2. What stage is the stainless steel decarboxylation reactor used in the extraction CBD process?
After the solvent is evaporated and recovered, and before CBD distillation and purification.
3. Can other types of stainless steel decarboxylation reactors be provided?
Yes, it needs to be customized.
4. Can the heat source and cold source for the decarboxylation reactor be provided?
Yes.
5. Can the stainless steel decarboxylation reactor be equipped with a mobile wheel at the bottom?
Yes.
  Customer service
  Before
1.Provide 24-hour technique consultation services everyday.
2.Provide professional quotation information.
3.Provide specific product function explanation.
4.According to the working conditions of the product, the technical staff makes reasonable suggestions to the customers and assists the customers to make accurate selection.
5.Provide information on other supporting equipment according to customers' requirements.
  During
1.With supervising manufacturing from the beginning of the product, the pass rate of raw materials into the factory can reach 100%.
2.The whole process of product manufacturing is carried out in strict accordance with the requirements of product manufacturing procedures, and the qualified rate of ex-factory products can reach 100%.
3.Provide customers with key point inspection records of products.
4.Provide users with photos of production progress regularly.
5.Products are packed and transported strictly in accordance with export standards.
6.Provide timely information on the progress of transportation and logistics of products.
  After
1.Provide targeted installation, usage videos / drawings / pictures and other materials.
2.Under the premise of correct installation, normal maintenance and usage, the warranty period of the sold products is 1 year.
3.After the product warranty period expires, the product sold will be subject to a lifetime warranty. For replacement of the standard parts of the product, the seal will only be charged for the cost.
4.During installation and commissioning, our after-sales service personnel will communicate with users regularly to understand the running status of our products in time. Assist in installation and commissioning will be offered until the users are satisfied.
5.During the operation process of the equipment, temporary faults will be answered in time after receiving customer feedback. After receiving the maintenance notice, we can reply within 1 hour, and provide a solution within 24 hours.
6.Free lifetime technical support. From the day when the equipment starts to operate, we will conduct a satisfaction survey and inquire about the operation of the equipment by telephone or e-mail every six months, and record the records of the understanding.
7.Provide assistance in solving problems such as equipment damage during transportation.