Description
In the vacuum environment, the material in the reaction kettle is heated at a constant temperature by heating the heat transfer oil in the stainless steel reaction vessel interlayer, and uniform stirring can be provided, and the materials are reacted in the reaction kettle. After the experiment is completed, the lid and the stirring system can be raised as a whole. The kettle body is tilted 90 degrees forward, and the relatively viscous material can be directly poured out, which is convenient for cleaning the kettle body, and the operation is extremely convenient. It is an ideal equipment for modern chemical samples, petrochemicals, sample experiments, biopharmaceuticals and new materials.
Product Parameters
Stainless Steel Lifting Reactor
Capacity
10L
Material of kettle body
stainless steel 304,Internal spraying of PTFE
Heating temperature
Room temperature -200℃
Heating power
3KW
Temperature control method
Intelligent temperature control
Stirring types
Framed agitation
Mixing speed
0-50rpm
Motor power
1.5KW
Vacuum degree
-0.098Mpa
Lifting method
Electric lifting of mixing mechanism
Lifting stroke
600mm
Lifting power
100W
Dumping method
Manual dumping of kettle body
Tipping angle
0-90°
Voltage/frequency
220V/50Hz
Product Details
1. The internal wiring specification of the control cabinet is safe and reliable and easy to maintain.
2. The high-power stirring motor is used, the torque is larger, and it is convenient to stir the viscous material.
3. The part inside the kettle body that is in contact with the material is sprayed with PTFE to resist corrosion and stickiness.
4. The kettle body is manually dumped and the pouring angle can reach 90 degrees.
Product Advantages
1. Use frame type stirring paddle.
2. Using 1.5KW high-power geared motor, connect the inverter to control the speed, the complaint range is 0-50 rev / min.
3. The inside of the kettle body is sprayed with a Teflon coating of 0.8 mm to prevent the material from sticking.
4. Remove the lowering valve from the lower part of the escalator and switch to the dumping structure of the kettle body.
[title style="center" text="Our Service" tag_name="h2″ color="rgba(32, 163, 219, 0.81)"]
Pre-Sale Service
Provide 24-hour technical consultation and reply;
Provide professional quotation information;
Provide detailed product performance specification;
According to product's using condition, technicians will offer rationalization proposals to assist clients to select proper product types;
Provide other corollary equipment according to client requirements.
In-Sale Service
With supervision from the source of products, the qualified rate of raw materials entering the factory can reach 100%;
Whole manufacturing process are in strict accordance with promised procedure requirements, product qualified rate can reach100%;
Provide product's inspection record of key junctures to customers;
Provide production schedule photos to customers at regular intervals;
Package and transport of products are in strictaccordance with the export standard;
Provide transportation schedule information to clients timely.
After-Sale Service
Provide targeted installation video;
Under the premise of correct installation, normal maintenance and using, we guarantee one-year warranty period;
When warranty period has expired, our sold products enjoys lifetime guarantee repair, we only charge cost price for changing product's standard component and sealing component;
During installation and adjustment period, our after-sale service staff will communicate with customers frequently to know product's running state in time. Assist customers to install and adjust products until customers are satisfied;
If product has malfunction during operation period, we'll offer you satisfied answer in time. We'll reply you within 1 hour and provide solution or send staff to spot within 24 hours after receiving maintenance notification;
Lifelong free technical support. Conduct satisfaction survey and inquiry equipment running condition to clients by telephone or e-mail semiannually from the first day of equipment running, put on records of acquired information;
Provide assistance in solving problems such as equipment damage in the transport.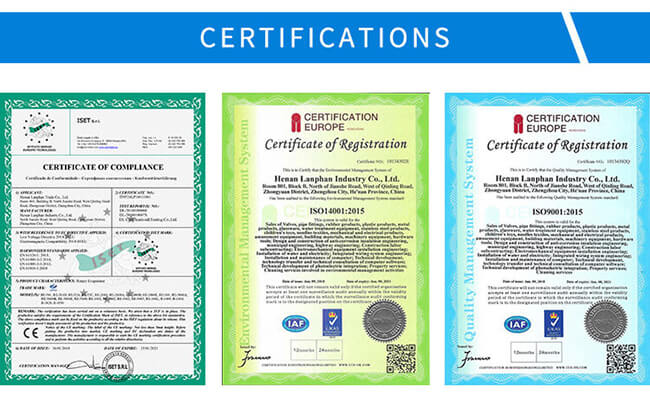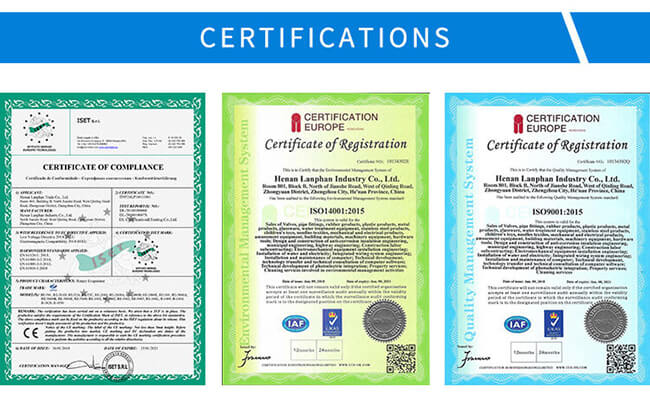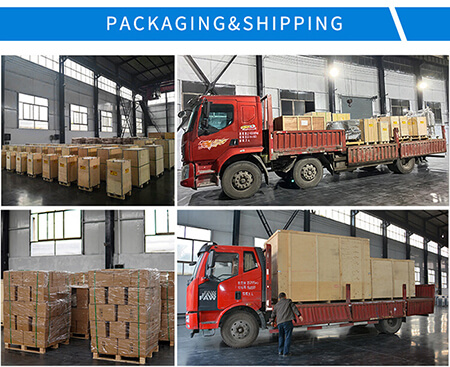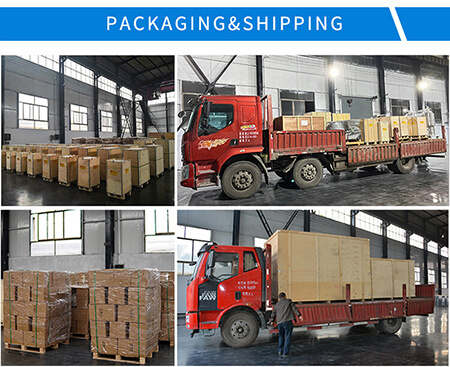 Ready to Query? Get a quote now!
Contact us for a free quote