Description
According to different materials, decarboxylation reactor is divided into glass decarboxylation reactor and stainless steel decarboxylation reactor. It consists of reactor kettle body, condenser, collection tank, stirring motor, controller and so on.
During the CBD extraction process:
1. Can be used to recover residual ethanol;
2. Decarboxylation process can be carried out to convert CBDa to CBD and THCa to THC;
3. Preheat the raw materials for the next distillation process.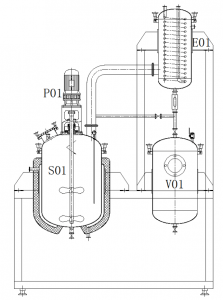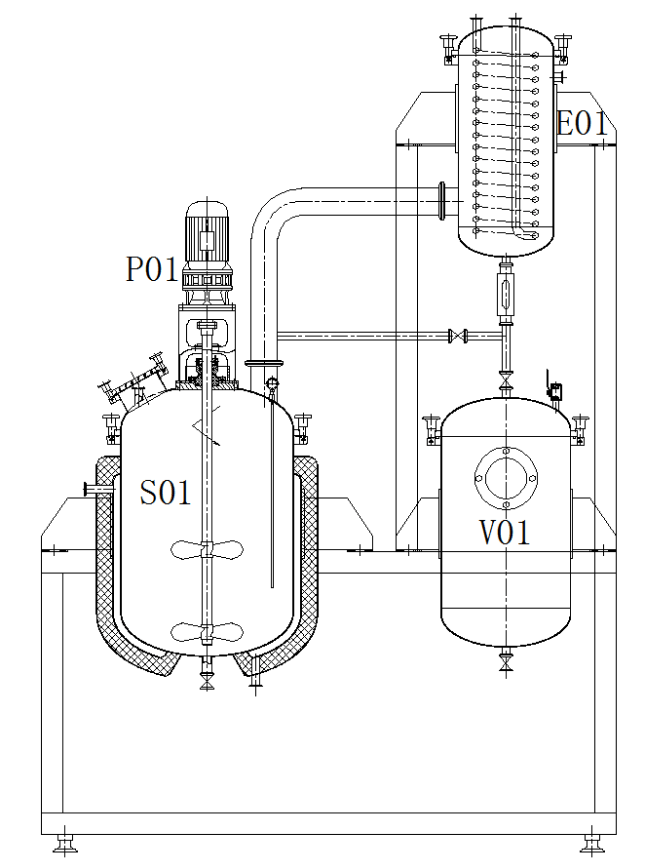 P01——stirring motor
  S01——stainless steel reactor body
  E01——serpentine condenser
  V01——stainless steel receiving tank
1. It adopts metal materials overall, which has a better heat exchange effect.
2. The materials of the parts that are in contact with the materials are all made of sanitary SUS316, which has good corrosion resistance.
3. It adopts stainless steel material, which has a long life and is not easy to break.
4. It adopts high-power stirring motor, whose stirring torque is large.
5. According to customer needs, it can be equipped with UL-certified mixing motor and UL-certified control box.
Product name
Stainless steel decarboxylation reactor
Model
XDS-50
DS-100
DS-200
Body material
SUS316
Frame material
SUS304
Pipeline material
SUS316
Reaction flask capacity
50L
100L
200L
Receiving flask capacity
30L
50L
100L
Jacket
With 40mm heat insulation layer
Inlet and outlet of jacket
DN25
Condenser
1m2
2m2
3m2
Inlet and outlet of condenser
DN15
Number of lid ports
8
Height of discharging port
300mm
Reaction temperature of body
-200 – 250 degree
Extreme vacuum degree
1pa
Stirring speed
Frequency control
Stirring power
0.75kw
1.5kw
1.5kw
Voltage/frequency(V/Hz)
220V/60Hz
Dimension(mm*mm*mm)
1.Stirring adopts magnetic transmission and static sealing, which can obtain high vacuum.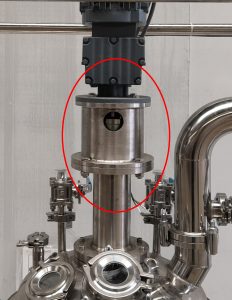 2.The outer layer of the kettle body is covered with a 40mm heat insulation layer, which effectively reduces heat loss.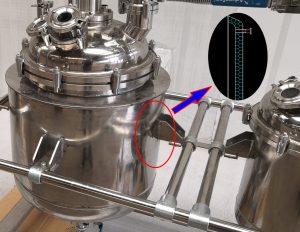 3.Adopt stainless steel serpentine condenser, which has a high heat exchange efficiency.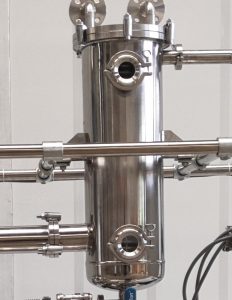 4.You can switch between reflux and recovery functions through valve adjustment.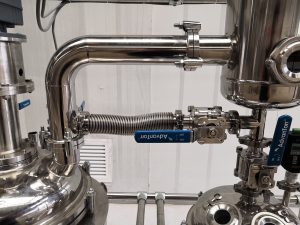 5.Double windows make it easy to light up and observe the internal state.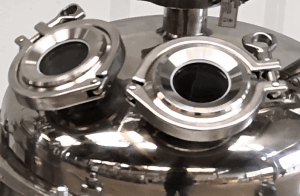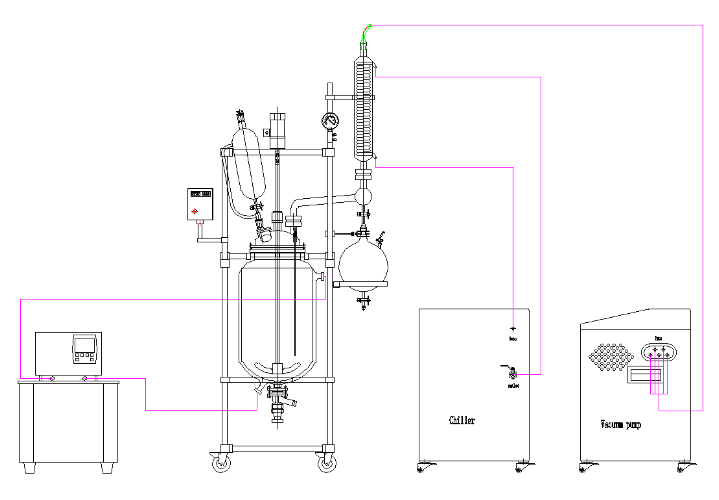 1. What is the difference between stainless steel decarboxylation reactor and glass decarboxylation reactor?
A: Stainless steel decarboxylation reactor has a better heat exchange effect and longer service life.
2. What stage is the stainless steel decarboxylation reactor used in the extraction CBD process?
A: After the solvent is evaporated and recovered, and before CBD distillation and purification.
3. Can other types of stainless steel decarboxylation reactors be provided?
A: Yes, it needs to be customized.
4. Can the heat source and cold source for the decarboxylation reactor be provided?
A: Yes.
5. Can the stainless steel decarboxylation reactor be equipped with a mobile wheel at the bottom?
A: Yes.
Ready to Query? Get a quote now!
Contact us for a free quote