Description
Autoclave Sterilizer Description
The vertical pressure steam sterilizer consists of a shell, a sterilization barrel, a steam generator, a microcomputer control system, and a power supply system.
Vertical pressure steam sterilizer (LPLS-35HD, LPLS-50HD, LPLS-75HD, LPLS-100HD, referred to as sterilizer) is a device that uses saturated steam to sterilize items. The sterilization chamber structure of this type of sterilizer is a single-layer structure, the steam supply is heated by an intrusive electric heating tube, the gas replacement method is a lower exhaust type, the sealing structure type is a beam structure, and the control method is microcomputer control.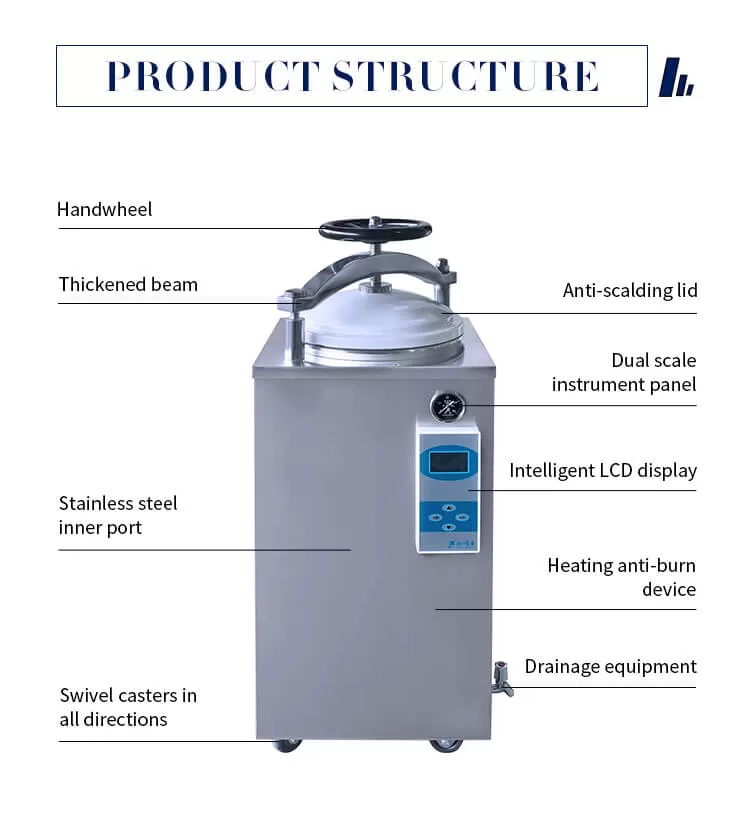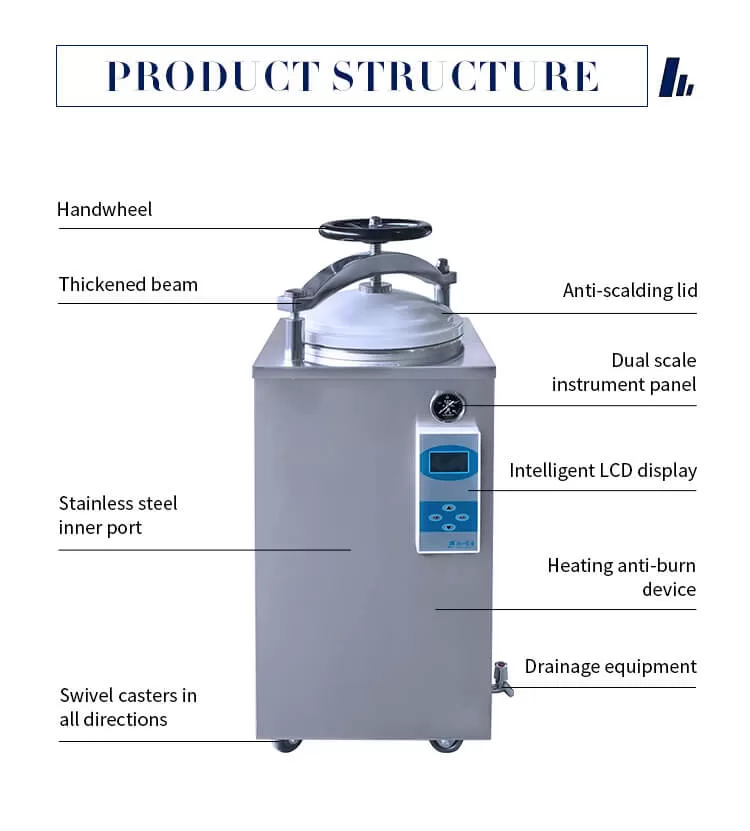 Autoclave Sterilizer Application
It is widely used in clinics, scientific research institutes and other institutions to sterilize medical equipment, dressings, fabrics, glassware, solution culture medium, etc.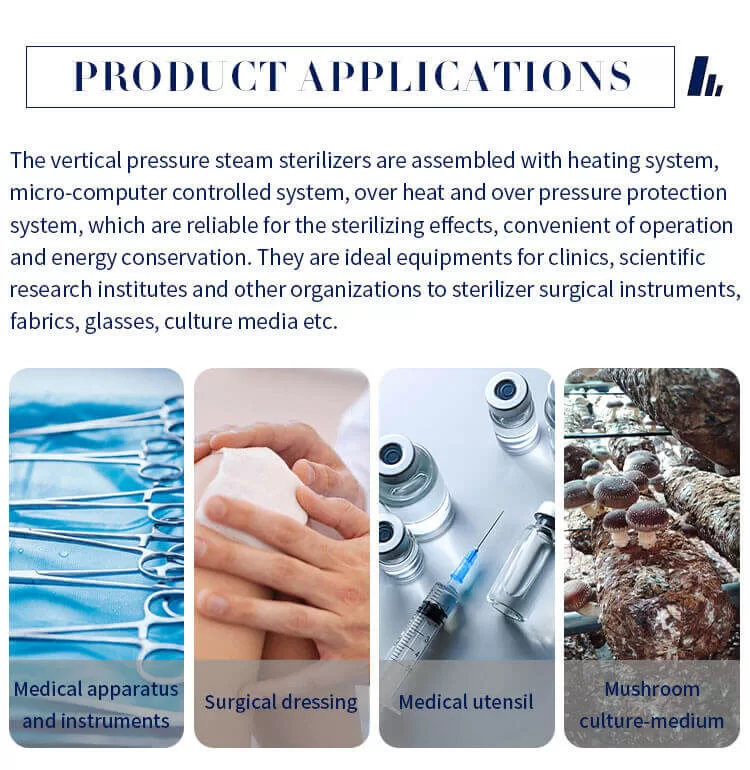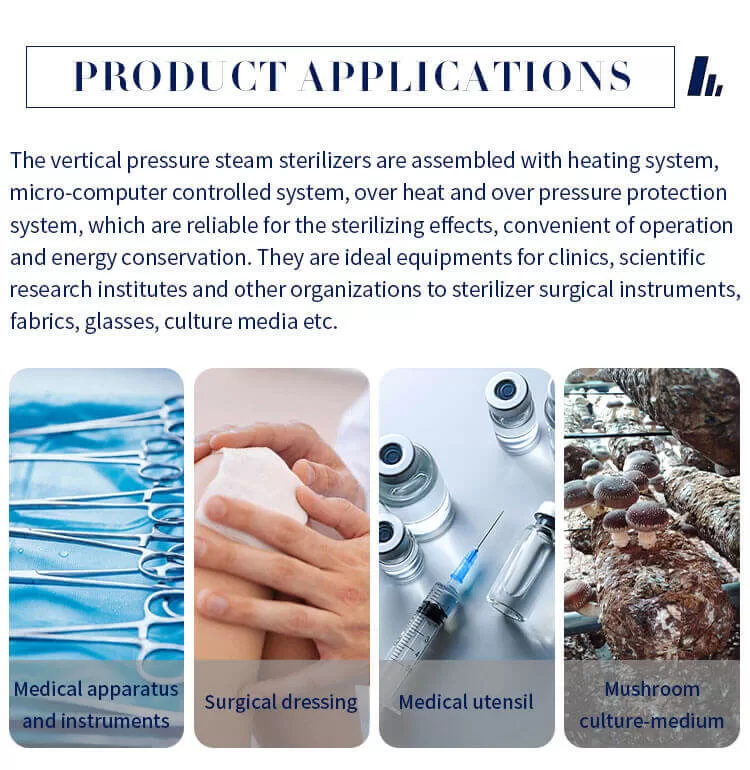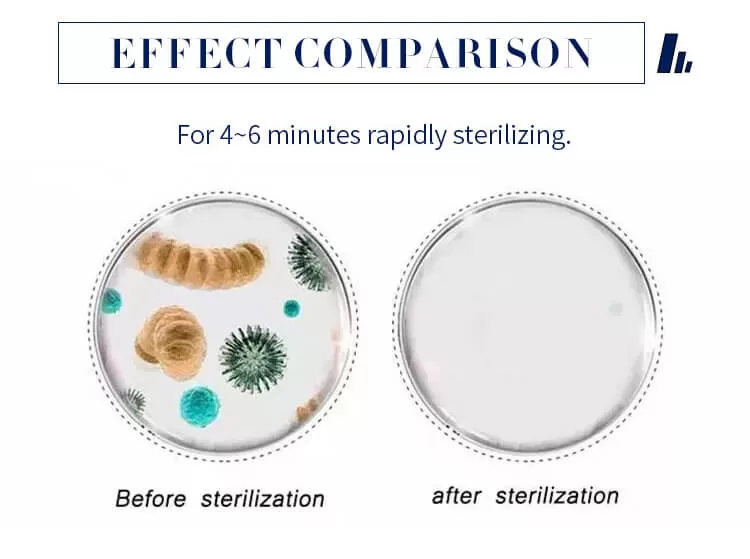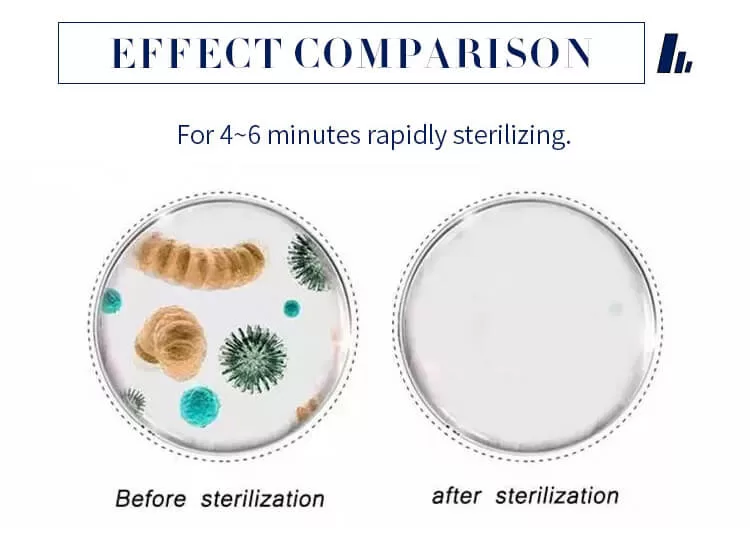 Autoclave Sterilizer Parameter
Model technical data

LPLS-35HD(automatic)

LPLS-50HD(automatic)

LPLS-75HD(automatic)

LPLS100HD(automatic)

Chamber volume

35L(φ318×450)mm

50L(φ340×550) mm

75L(φ400×600) mm

100L(φ440×650) mm

 working pressure

0.22MPa

Working temperature

134℃

Max working pressure

0.23 Mpa

Heat average

≤1℃

Timer

0~99min  or 0~99hour59min

Adjustment of temperature

105~134℃

Power

2.5Kw/AC220V.50Hz

3Kw/AC220V.50Hz

4.5Kw/AC220V.50Hz

Overall dimension

470×450×1020(mm)

520×500×1150(mm)

550×530×1180 (mm)

580×560×1290 (mm)

Transport dimension

540×540×1140(mm)

580×580×1250(mm)

610×610×1280(mm)

640×640×1360(mm)

G.W/N.W

    81Kg/63Kg

      94Kg/ 74Kg

    113Kg/ 93Kg

   125Kg/ 105Kg
Autoclave Sterilizer Feature
Stainless steel material
Security lock
Timing function
Overvoltage protection
Anti-dry burning