Description
High pressure steam sterilization is a sterilization method that can kill all microorganisms including buds, and it is the best sterilization effect. Suitable for sterilization of ordinary medium, normal saline, surgical instruments, glass containers and syringes, dressings and other articles.
LPTM-XB Table Type Autoclave Sterilizer
4-6 minutes for quick disinfection;
Knob control;
Adjustable temperature timing;
Steam internal circulation;
Water shortage protection;
Automatic exhaust;
Overtemperature and overpressure alarm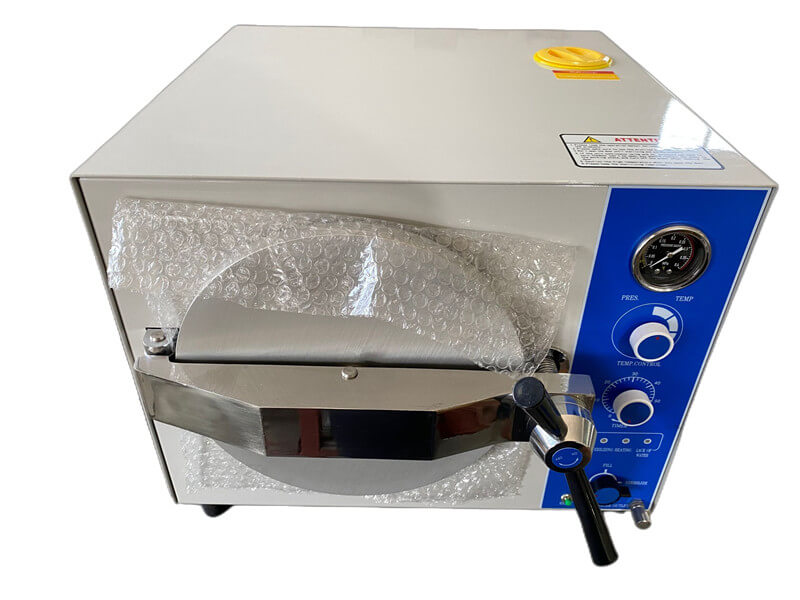 Technical Parameter

LPTM-XB20J

LPTM-XB24J

Sterilizing chamber volume

20L(φ250×420 mm)

24L(φ250×520 mm)

Maximum working pressure

0.22Mpa

Maximum working temperature

134℃

Adjustment of temperature

105-134℃

Timer

0-60 min

Chamber temperature equal

≤ ± 1℃

Source power

1.5KW/AC 220V 50Hz (AC110V 60HZ)

Sterilizing plate

340×200×30 mm (3 piece)

400×200×30 mm (3 piece)

Dimension

480×480×384 mm

580×480×384 mm

Package dimension

700×580×500 mm

800×580×500 mm

 G. W/N.W

44/40 kg

50/45 kg
LPTM-XD Table Type Autoclave Sterilizer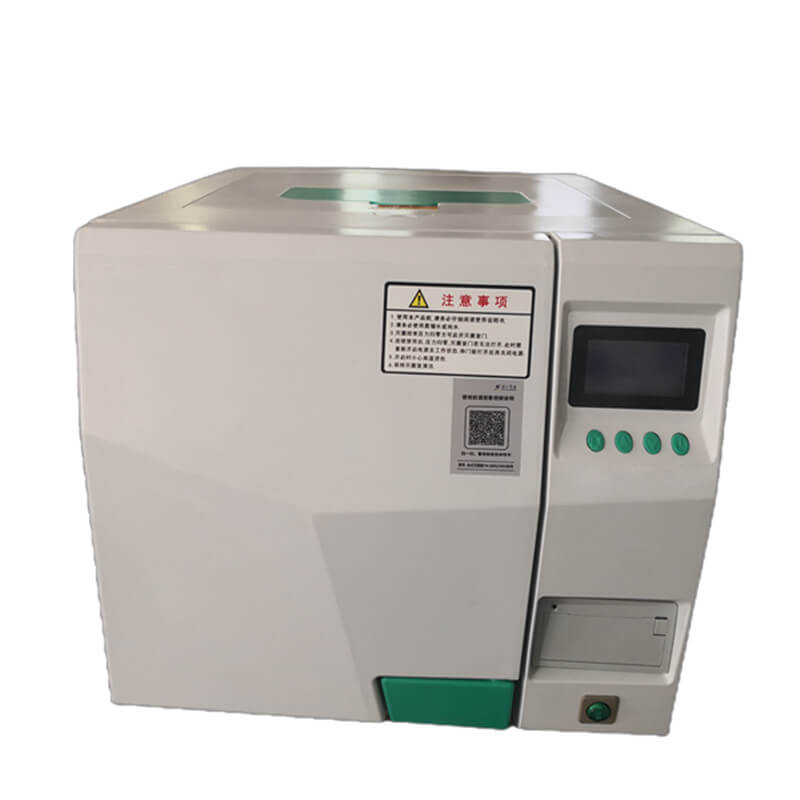 For 4~6 minutes rapidly sterilizing.
Digital display of working status,touch type key.
Exhaust the cool air automatically.
Safe protection of water lacking.
Door safety lock system.
With three stainless steel sterilizing plates.
Technical Parameter

 

LPTM-XD

Sterilizing chamber volume
20L(φ250×420 mm)
Maximum working pressure
0.22Mpa
Maximum working temperature
134℃
Adjustment of temperature
105-134℃
Timer
0-99min
Chamber temperature equal
≤ ± 1℃
Source power
1.5KW / AC220V 50Hz
Sterilizing plate
340×200×30 mm (3 piece)
Dimension
560×470×400 mm
Package dimension
790×580×580 mm
G. W/N.W
55/47 kg