Description
Autocalve Application
Vertical autoclave sterilizers are widely used in the medical, dental, laboratory, and pharmaceutical industries to sterilize medical instruments, equipment, containers, and other objects. They are also used to sterilize liquids, media, and biological waste. Autoclaves are also used in industrial applications such as the processing of food, beverages, and other products.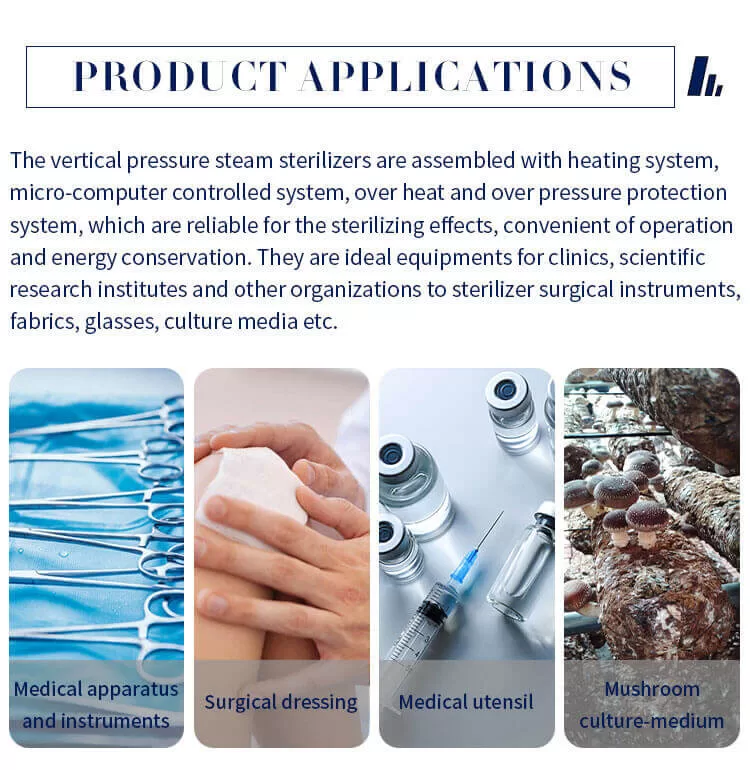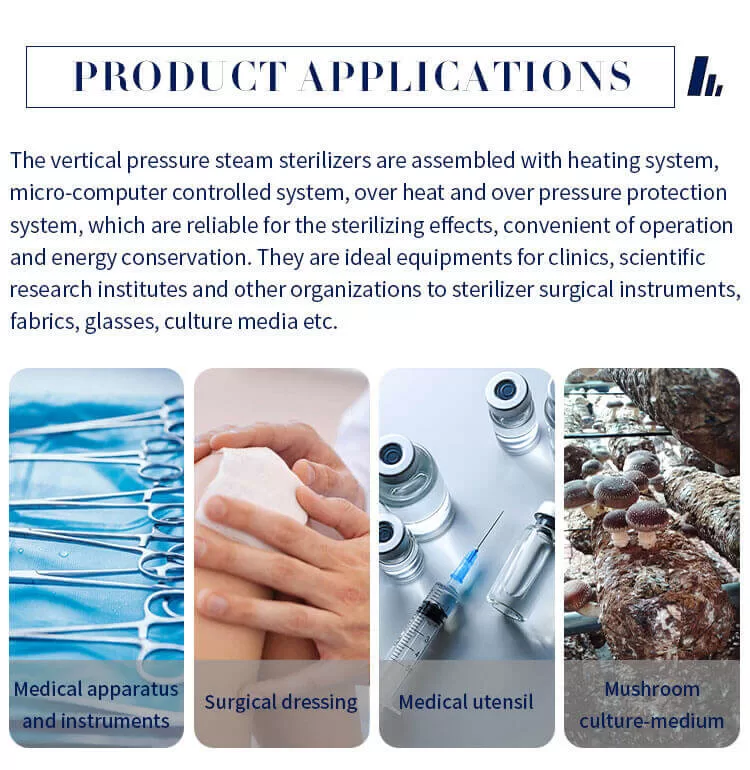 Autoclave Working Principle
The working principle of a vertical autoclave sterilizer is to use high-temperature steam to kill the microorganisms in the items placed in the autoclave. This is done by placing the items in the sterilizer and then pressurizing the chamber. The pressure forces the steam into the chamber and onto the items, killing any bacteria and other microorganisms. The temperature is also increased during this process, killing any other microorganisms not killed by the steam. Once the cycle is complete, the pressure and temperature are released and the items can be safely removed.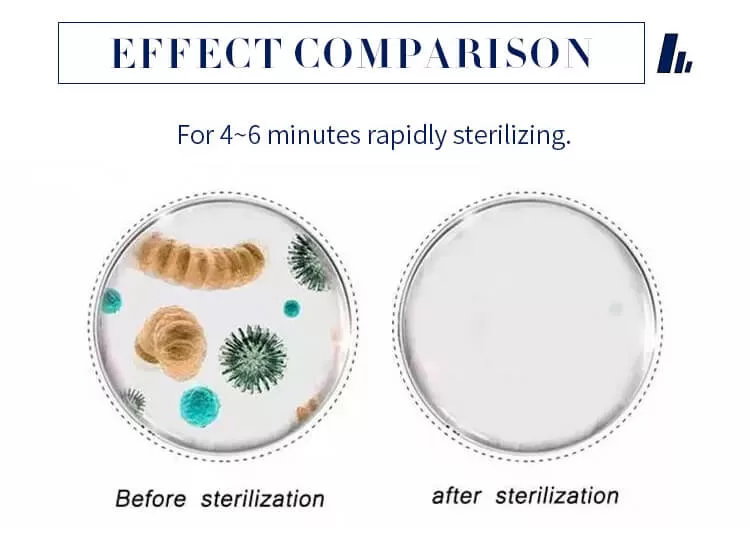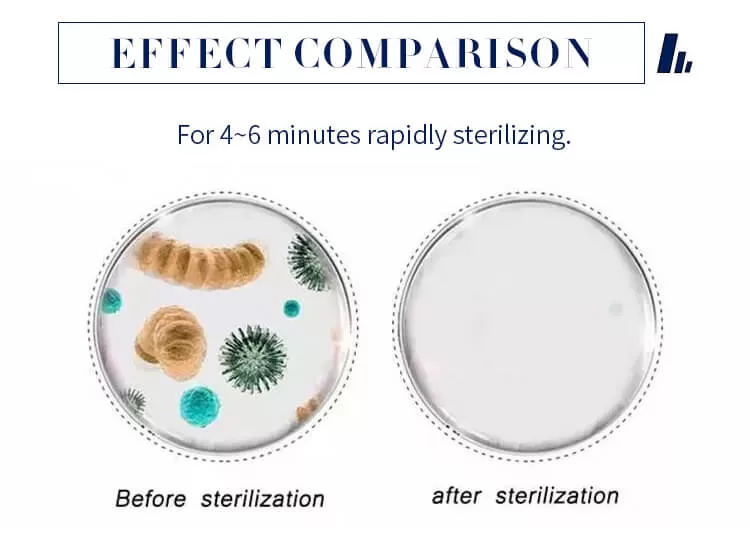 Product Model

LPLS-35LD

(automatic)

LPLS-50LD

(automatic)

LPLS-75LD

(automatic)

LPLS-100LD

(automatic)

LPLS-120LD

(automatic)

LPLS-150LD

(automatic)

Chamber volume

35L

(φ318×450)mm

50L

(φ340×550)mm

75L

(φ400×600)mm

100L

(φ440×650)mm

120L

(φ480×660)mm

150L

(φ510×740)mm

working pressure

0.22MPa

Working temperature

134℃

Max working pressure

0.23 Mpa

Heat average

≤±1℃

Timer

0~99min or 0~99hour59min

Adjustment of temperature

105~134℃

Power

2.5Kw/AC220V.50Hz

3Kw /AC220V.50Hz

4.5KW AC220V.50Hz

    6KW/AC220V.50Hz

Overall dimension

470×450×840(mm)

520×500×970(mm)

550×530×990(mm)

  580×560×1060(mm)

630×610×1130(mm)

660×640×1130(mm)

Transport dimension

540×540×970(mm)

580×580×1090(mm)

610×610×1110(mm)

640×640×1170(mm)

690×690×1240(mm)

730×730×1240(mm)

G.W/N.W

61Kg/ 46Kg

73Kg/56Kg

87Kg/67Kg

95Kg/73Kg

116Kg/ 101Kg

130Kg/111Kg
Ready to Query? Get a quote now!
Contact us for a free quote