Description
What is a horizontal autoclave?
A horizontal autoclave is a type of medical autoclave that is used for sterilization. It is a sealed, pressure–resistant chamber with a door that is heated by steam. It uses steam, pressure, and heat to kill pathogens and other contaminants on instruments, materials, and other items. These autoclaves can have either a gravity or a pre–vacuum cycle to ensure thorough and consistent sterilization of items.
What is the difference between vertical and horizontal autoclave?
A vertical autoclave is cylindrical in shape, taller than it is wide, and designed to accommodate greater amounts of material with its larger internal volume. It provides quick and efficient heat distribution due to its construction.
A horizontal autoclave is generally wider than it is tall, with a flat bottom and a flat top. It is suitable where the loading and unloading of materials requires more space and access, such as beakers and flasks. The top half of a horizontal autoclave can often be opened in two halves, making it easier to load and unload materials.
How does horizontal autoclave principle work?
A horizontal autoclave works by using pressurised steam to create an environment which is free from bacteria and other microorganisms. Steam is injected into the chamber of the autoclave and is heated to a temperature of up to 132°C. 
The steam kills bacteria and other organisms through a process of denaturation. The steam also causes the air inside the chamber to expand creating a pressure of up to 15 pounds per square inch (PSI). This elevated pressure forces any water present in the autoclave chamber to evaporate quickly and thereby limiting the amount of contamination that could be present in the load. 
After the sterilisation cycle has completed the chamber is vented to reduce the internal pressure which allows the door to be safely opened.
What are the advantages of horizontal autoclave?
1. Easy to use and efficient sterilization – Horizontal autoclaves can sterilize a variety of items such as laboratory instruments, utensils, and tools quickly and effectively, making them much easier to use than other sterilization methods. Depending on the size and model, autoclaves can typically sterilize items in as little as 15 to 20 minutes.
2. Cost-effective – The cost associated with purchasing, installing, and ongoing maintenance of autoclaves is much more cost-effective than other methods of sterilization like chemical disinfectants, which need to be replenished often.
3. Quick turnaround time – Large batches of items can typically be sterilized in a single cycle with a horizontal autoclave, which significantly decreases the time and labor associated with sterilization.
4. Reduced damage – Autoclaving does not cause physical damage to items, as long as instructions for proper autoclaving are followed. This reduces the need for repairing and replacing items due to damage from other types of sterilization.
Add Your Heading Text Here
Technical Parameter

LPWS-150 YDA

LPWS-200 YDA

LPWS-280 YDA

LPWS-400 YDA

LPWS-500YDA

Sterilizing chamber

volume

150L

φ440×1000mm

200L

φ515×1000mm

280L

φ600×1000mm

400L

Φ700×1100mm

500L

Φ700×1300mm

working pressure

0.22MPa

working  temperature

134℃

Adjustment of temperature

105℃ – 134℃

Time of sterilization

0-60 min

Time of drying

0-60 min

Heat average

≤±2℃

Power

9KW/380V 50Hz

9KW/380V 50Hz

12KW/380V 50Hz

18KW/380V 50Hz

18KW/380V 50Hz

Dimension

1400×600×1300

1400×670×1650

1400×770×1780

1430×880×1830

1800×900×1820

Transport dimension

1550×750×1850

1560×820×1850

1680×920×2100

1600×1050×2100

1850×1050×2100

G.W/N.W

320/240 KG

350/260 KG

465/365 KG

530/420 KG

580/470 KG
Ready to Query? Get a quote now!
Contact us for a free quote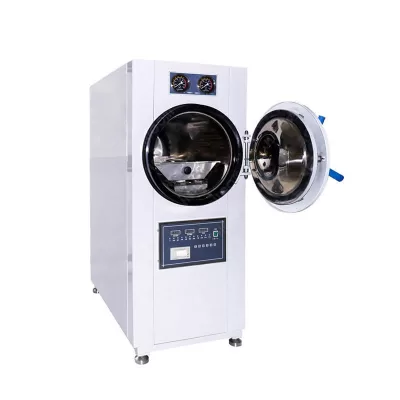 Horizontal Autoclave Sterilizer Application Horizontal autoclave sterilizers are often used in healthcare facilities, laboratories, and in other applications that require sterilizating tools, instruments, and materials.
Read More »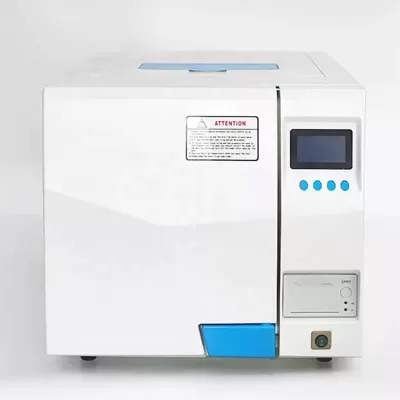 What is benchtop autoclave? Benchtop autoclave sterilizers are small appliances used to sterilize medical instruments and other materials. They use steam under pressure to kill
Read More »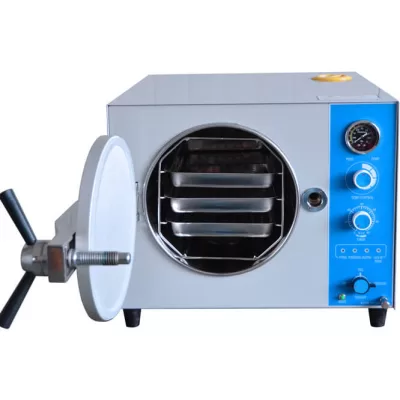 Benchtop Autoclave Sterilizer Application A benchtop autoclave sterilizer is most commonly used to sterilize medical instruments, tools and other items used in the healthcare industry.
Read More »