What is Glass-lined Reactor?
The glass-lined reactor is a container for physical or chemical reaction, which is made of glass-lined enamel containing high silica lining the inner surface of the steel reactor, and it is firmly adhered to the metal surface after being burned at a high temperature.
The glass-lined reactor has the dual advantages of the stability of glass and the strength of metal container, which is an excellent corrosion-resistant chemical equipment.
Through the structural design and parameter configuration of the reactor, the functions of heating, evaporation, cooling and low-speed mixing can be realized.
Glass-lined reactors are also known as: enamel reaction tanks, glass-lined decomposition pots, glass-lined polymerization kettles, etc.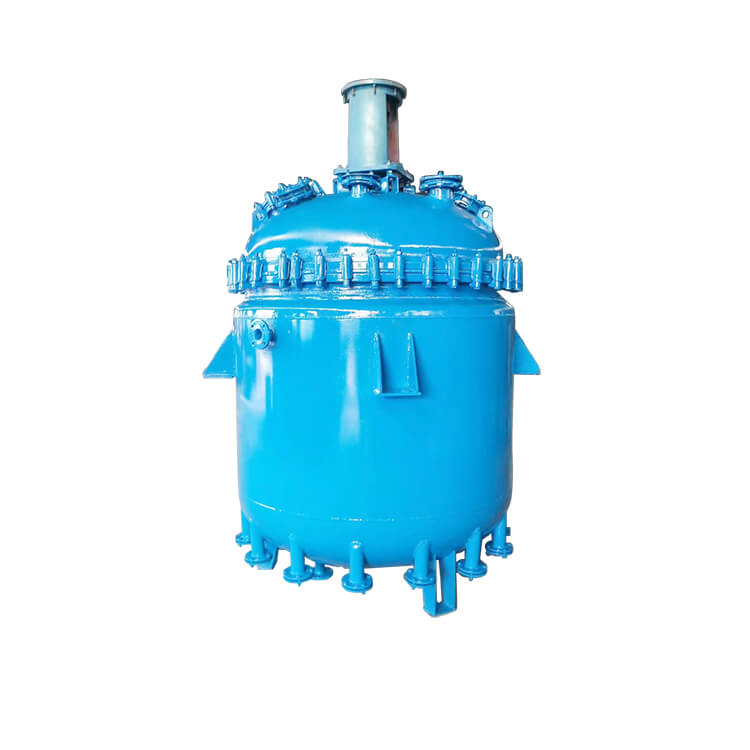 Glass-lined Reactor Application
Glass-lined reactors are currently widely used in petroleum, chemical, rubber, pesticide, dye, pharmaceutical, food and other industries to participate in vulcanization, nitration, hydrogenation, alkylation, polymerization, condensation and other processes.
Glass-lined reactors have good corrosion resistance, which are widely used in chemical and other industries. Attention should also be paid to its range of use to ensure better results.
(1) Hydrofluoric acid and fluoride-containing ion medium.
(2) Phosphoric acid, the concentration is more than 30%, and the temperature is higher than 180°C.
(3) Sulfuric acid, concentration 10%~30%, temperature higher than 200°C.
(4) lye, pH≥12, temperature higher than 100°C.
When using an enamel reaction kettle, you should understand the medium in advance to ensure that it is used within its normal range of use.
Equipment Advantages
High pressure resistance; several levels of 0.2Mpa, 0.4MPa, 0.6Mpa, 1.0MPa can be designed;
Corrosion resistance; strong corrosion resistance to various concentrations of inorganic acids, organic acids, organic solvents and weak bases;
Mechanical shock resistance; mechanical shock resistance index is 220-10-3J; avoid hard object impact during use;
Temperature shock resistance; temperature rapid change resistance; cold shock 110°C, thermal shock 120°C;
High insulation; porcelain surface can pass 20KV high voltage test;
High finish; non-stick and easy to clean.
Product Detail
The enamel kettle above 2000L adopts automatic welding equipment.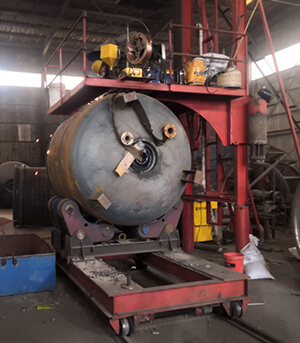 2. High-quality enamel is fired at high temperature with high-quality comprehensive performance.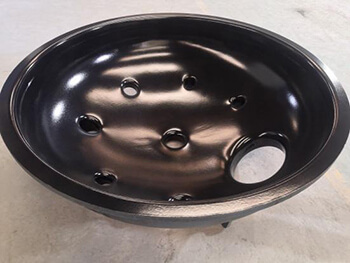 3. Mechanical seal; simple structure; good pressure resistance.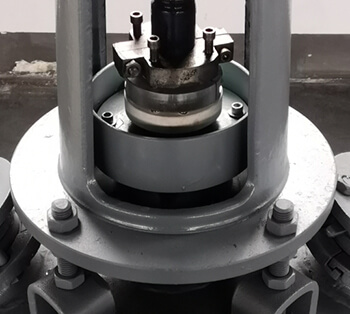 4. Galvanized fasteners; not easy to rust; clean and beautiful.
5. Test the whole machine before delivery.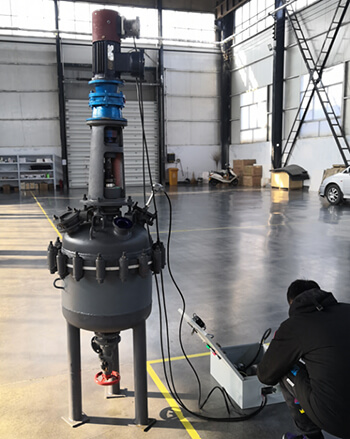 Equipment Parameter
Model
K-50
K-100
K-200
K-300
K-500
K-1000
Capacity
50L
100L
200L
300L
500L
1000L
Pressure
-1~4Bar
Operating Temperature
Rt~200℃
stirring Method
paddle-type
Stirring Speed
0-130rpm
Stirring Power/KW
1.1
1.5
2.2
2.2
3
4
Heating Method
Electric Heating
Heating Power/KW
9
9
12
12
18
45
Material
Q345R+High Performance Enamel
Voltage
220V/380V