[ux_image id="24566″ height="34%" margin="0px 0px 25px 0px" lightbox="true" caption="true" image_hover="zoom" image_hover_alt="zoom"]
[ux_image id="24587″ height="330px" lightbox="true" caption="true" image_hover="zoom" image_hover_alt="zoom"]
[gap]
What is a Liquid Storage Tank?
The liquid storage tank is a kind of tank made of high quality SUS304 or SUS316L.
The tank can be vertical or horizontal, and single or double layer. Normally the vertical round tank is adopted. The upper part is the standard oval or butterfly head, while the lower part is the standard cone, butterfly or elliptical head. The transition section of its inner wall is arc without sanitary dead corner, which is easy to clean. It is also filled with polyurethane insulation material based on the users' requirements.
The exterior adopts the mirror plate or frosted plate for heat preservation, and the interior adopts the mirror polishing treatment, which can realize Cleaning-In-Place (CIP) and Sterilization-In-Place (SIP) and meet the requirements of health standard.
The top of the liquid storage tank is designed with a water inlet, a reflux port, a disinfection port, a CIP cleaning port, manholes and an air respirator. It can also be designed into square, round and other shapes, and can be configured with mechanical stirring and other functions according to the actual needs of users.
What is a Liquid Storage Tank Used for?
A liquid storage tank is not only suitable for storing fresh water, injection water, physic liquor, and intermediate buffering, but applicable for storing food, milk, juice and other stuffs at room or higher temperature.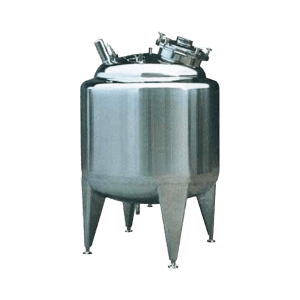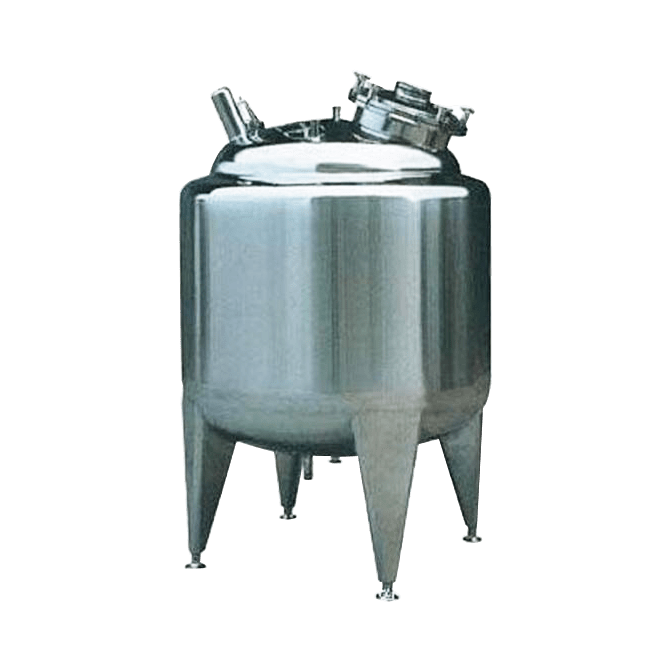 What are Advantages of a Liquid Storage Tank?
With reasonable design, advanced technology and automatic control, a liquid storage tank is produced in strict accordance with the requirements of GMP. It is designed, manufactured, examined and received according to GB/T150-2011 standard.
There are a great variety of capacities from 600l to 20000l, which can be designed and manufactured according to the actual needs. The material of the insulation layer is rock wool or polyurethane (PU).
The interface adopts the quick change chuck type (clamp connection). The inner tank is made of SS304 and SS316L. Its inner surface adopts the mirror polishing (Ra≤0.28μm~0.28μm), while its outer surface can be polished, brushed, and sandblasted according to customers' requirements.
[title text="Related Products" tag_name="h2″ color="rgb(119, 199, 239)"]
[ux_products width="full-width" col_spacing="normal" columns="3″ ids="24411,24574″]
[title text="Related Posts" tag_name="h2″ color="rgb(119, 199, 239)"]
[blog_posts style="vertical" columns="2″ columns__md="1″ depth="2″ slider_nav_style="simple" slider_nav_position="outside" ids="967,1265″ image_height="89%" image_width="43″]