[ux_image id="25422″ lightbox="true" caption="true" image_hover="zoom" image_hover_alt="zoom-long"]
[gap]
What is an Ice Maker?
The ice maker, also known as ice machine, is a type of refrigeration machinery and equipment that can make ice after cooling water through evaporator by refrigerant of refrigeration system. What we introduced is an ice maker that can make ice cubes. The refrigerating methods fall into air-cooled mode and water-cooled mode.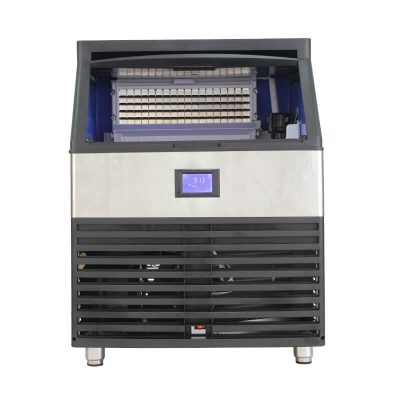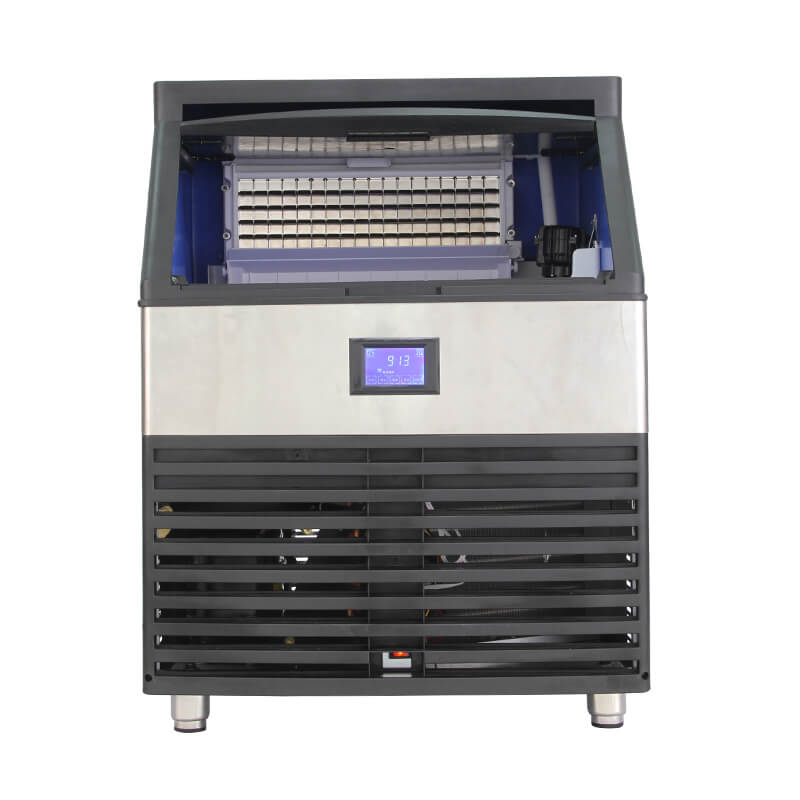 What is an Ice Maker Used for?
An ice maker can make ice cubes to help cool and keep food and beverage fresh. It is applied in milk tea shops, sushi restaurants, seafood buffet, hot pot restaurants, other restaurants, bars, KTV, coffee houses and other places. Also, an ice maker can be an essential supporting equipment for vortex trichome separator to separate cannabinoids and terpene-rich trichome from biomass.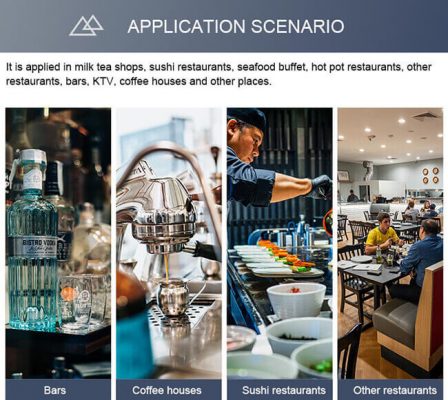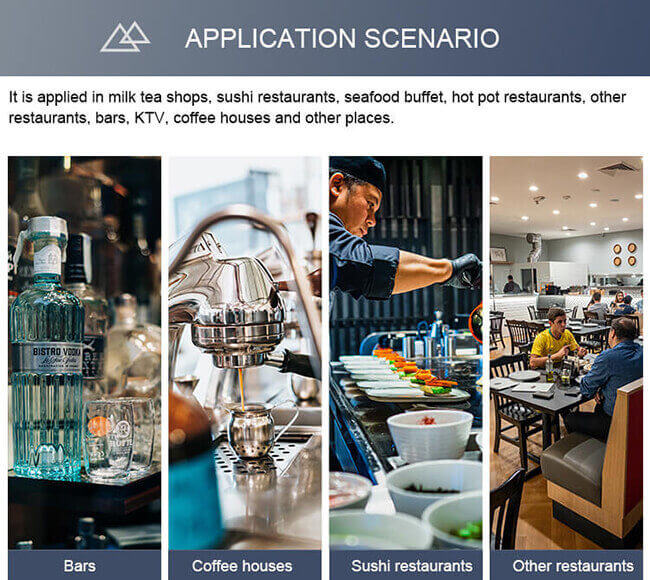 What is the Advantages of Ice Maker?
Large amount of ice volume. The ice volume is more important than ice-making capacity.
It can work normally even when it is hot.
It is made of high quality stainless steel, anti-rust and easy to clean.
With a high efficiency of ice making, it can make ice rapidly in 12 minutes.
With an arc-shaped clamshell design, it is easy to take out ice.
With the booking function, it can make ice in evening and use it in day time.
Lone-term heat preservation can be up to 16 hours.
It is equipped with mobile wheels, convenient to change places.
It is energy conservation and silent by adopting famous brand compressors.
The blue light sterilization is safety and health.
With the one-button intelligent clean, ice cubes are more cleaner.
How to Maintain an Ice Maker?
The ice maker should be kept away from heat source, with good ventilation and no direct sunlight. The ambient temperature shouldn't exceed 35℃ to prevent bad dissipation of condensers, influencing the ice making effect.
The water used by ice maker should comply with the national drinking water standard. The water filtration device should be installed for filtering impurities in the water so that the water pipes won't be blocked, and sink and ice mold won't be polluted.
The ice maker should use an independent power supply, and be equipped with fuse protector and earth leakage circuit breaker. Also, it should be well grounded.
The power supply should be switched off when you clean an ice maker. It is strictly forbidden to directly flush the machine body with water hose, or clean it with corrosive solvents. It's suggested to scrub the machine with neutral detergent.
Clean dusts on the surface of condensers regularly due to the bad dissipation of condensers will damage compressor's components. When cleaning, use a vacuum sweeper or small hairbrush instead of sharp metal tools to clean oil stains and dusts on the surface of condensers so that condensers won't be damaged.
The water hose, sink and ice bin should be cleaned every two month. The inlet hose head of ice maker should be screwed every two month. Clean the strainer of the inlet valve to prevent the water inlet from being blocked by sand or other impurities.
[title text="Related Products" tag_name="h2″ color="rgb(119, 199, 239)"]
[title text="Related Posts" tag_name="h2″ color="rgb(119, 199, 239)"]
[blog_posts style="vertical" columns="3″ columns__md="1″ depth="2″ slider_nav_style="simple" slider_nav_position="outside" ids="25396,25383,5989,25348″ image_height="89%" image_width="43″]