Falling film evaporator supplier will offer you the best prices and services.
---
falling film evaporator advantages
The material in the heat exchange tube is in the form of a film and has a fast flow rate, so the evaporation heat transfer coefficient is large
Since the pipe material flows downward along the inner wall of the pipe by its own gravity, instead of pushing with the pressure difference, the low temperature difference can be selected
After the tube material is heated, it exhibits convection boiling, so the surface state of the heat exchange tube hardly affects the boiling of the material.
principle of falling film evaporator
  This equipment belongs to liquid film concentration equipment, which has high heat transfer rate and short heating time. It applies to chemical, liquid medicine, juice, and dairy production.
The theory is that the feed liquid is added in the middle of the evaporation chamber. Under the action of vacuum and gravity, the accelerating pressure head of the liquid is smaller than that of the rising film type, and the boiling point is also smaller. The temperature difference between the electric heating and the feed liquid is large, so the heat transfer effect is better.The steam enters the evaporative separation chamber for separation. The secondary steam is discharged from the top of the chamber and the concentrate is extracted from the bottom.
falling film evaporator basics
  This product is widely used in the concentration of chemical, ketchup, glucose, starch sugar, oligosaccharide, caramel, sorbitol, fresh milk, fruit juice, vitamin C, maltodextrin, pharmaceutical and other aqueous solutions. Besides, it is also widely used in the waste liquid treatment of monosodium glutamate, alcohol, fish powder and other fields.
  The equipment is continuously operated under vacuum and low temperature conditions, with high evaporation capacity, energy saving and consumption reduction, low operating cost, and it can maintain the original color, aroma, taste and ingredients of the processed materials to the maximum extent. It is widely used in many industries such as food, medicine, food deep processing, beverage, light industry, environmental protection, chemical industry and other fields.
  The evaporator can be designed into different process flow according to the characteristics of different materials to be processed, and can also be equipped with automatic control system according to the requirements of different users.
Process flow diagram of falling-film evaporator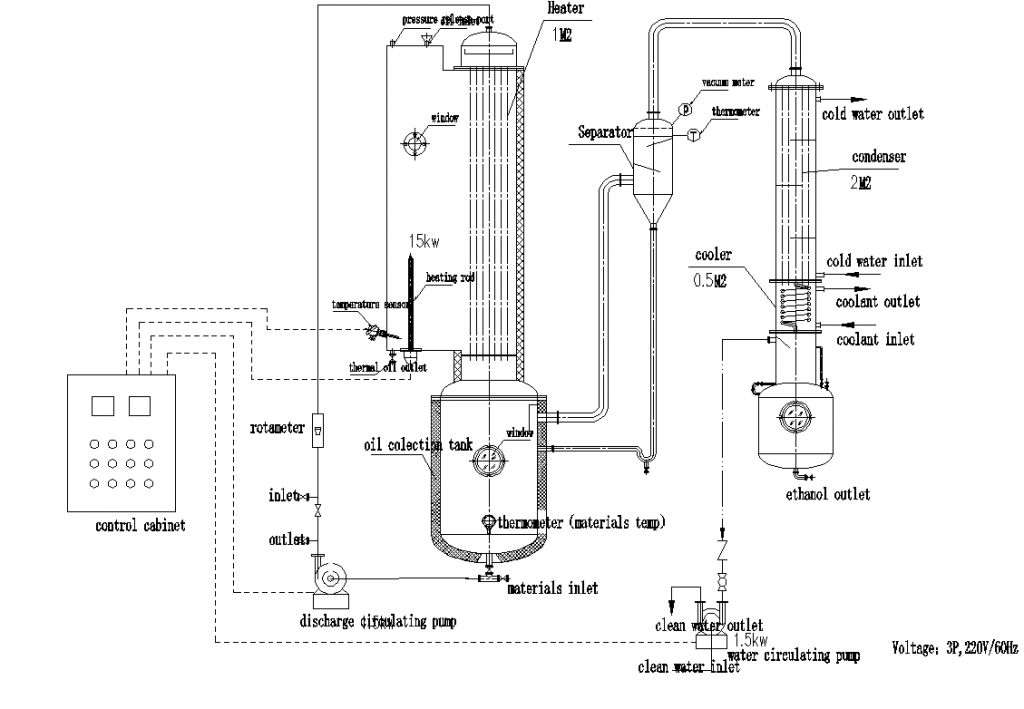 falling film evaporator lab report
Pressure test report
Water pressure
Air pressure
Water saving
Pressure testing area
Outside tube
Testing date
2017,11,20
Process card number
_
Pressure accuracy level
1.6
Pressure gauge
0-0.6
Pressure gauge verification date
2017,05
Pressure gauge no
CZ-007
Pressure dial diameter(mm)
100
Test medium
water
Chloride ion content(mg/L)
_
Ambient temperature(℃)
Normal temperature
Medium temperature(℃)
Normal temperature

Specified test pressure 0.4 Mpa

Specified holding time 1 day

0.4Mpa

Test pressure

Design pressure -0.1Mpa

30min   30min

Holding time Holding time

Actual test pressure

0.4 Mpa

Actual holding time

1 day

0.4Mpa

Test pressure

Design pressure -0.1Mpa

30min   30min

Holding time Holding time

Test conclusion:
This producthas been tested by 0.4 Mpa pressure. The result is no leakage,no visible abnormal deformation,no abnormal noise,and it is qualified.

Inspectors: November 20, 2017
PDF