A Trichome separator is a specialized device designed for separating and extracting trichomes from plant materials. Trichomes are tiny hair-like structures found on the surface of plants, often rich in medicinal, chemical, or valuable substances such as resins, essential oils, trichomes in cannabis, or essential oil glands in mint. These trichomes are commonly used in pharmaceutical production, food processing, spice manufacturing, and other applications.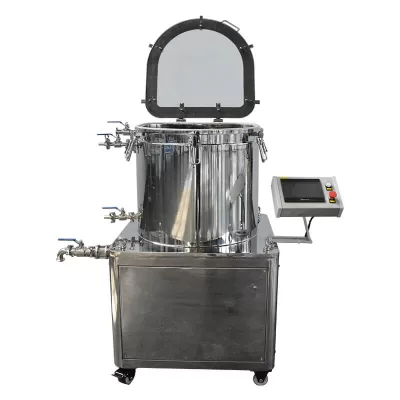 Trichome separator devices typically feature the following characteristics:
Material and Construction: These devices are typically constructed from stainless steel or other corrosion-resistant materials to ensure durability and hygiene.
Working Principle: Trichome separators employ mechanical methods or other techniques to separate plant materials from trichomes, often using screens, filtering screens, centrifugal force, or vibration.
Scale: These devices are available in various scales, from small-scale laboratory equipment to industrial-grade machinery, catering to different production needs.
Automation Level: Some Trichome separator devices come with varying degrees of automation to enhance production efficiency.
Cleaning and Maintenance: These devices are generally designed for easy cleaning and maintenance to ensure hygiene and quality standards in production.
Application Fields: Trichome separators are primarily used in the cannabis industry to separate trichomes from cannabis materials for the extraction of essential oils and to enhance product purity. However, they can also be used for other plants and purposes.