Description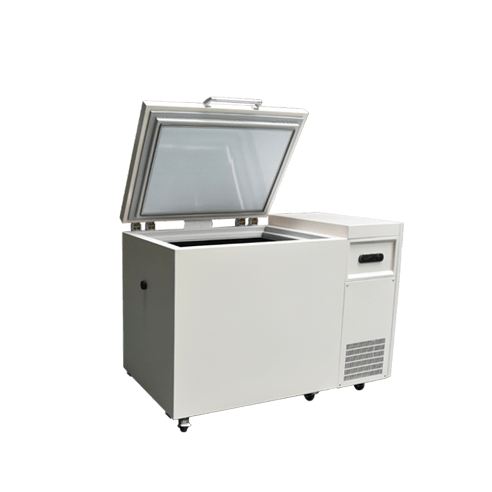 An ultra-low temperature medical freezer is quite suitable for storing various samples, such as solutions and other laboratory reagents. It possesses unique single compressor design, featuring low power consumption, low noise and easy maintenance.
Product Parameters
Ultra-Low Temperature Medical Freezer
Model
Temperature
Capacity (L)
Power (W)
Inner Liner (mm)
Overall Dimension (mm)
LP-86H58

-40℃

~

-86℃

58
380
410*410*385
670*765*1025
LP-86H118
118
400
540*400*560
1270*795*990
LP-86H258
258
500
780*500*660
1510*895*1095
LP-86H358
358
510
1080*500*660
1810*895*1095
LP-86H458
458
530
1380*500*660
2115*895*1095
Refrigeration System:
1.The thicken high density polyurethane foaming layer and double sealing design of the door can effectively protect the temperature inside the container.
2.The imported compressor possesses a stable mute performance.
3.The German EBM mute fan has a stable performance.
4.The efficient mixed refrigerant are researched and developed independently, fluorine free and environmentally friendly.
5.The reasonable evaporator design can ensure the effective flow of the refrigerant as well as the good uniformity of temperature inside the container.
6.The refrigeration system is researched and developed independently, featuring fast cooling and energy saving.
Temperature Control Mode:
1.Display Mode: LED digital display can show the temperature in the container and various alarm information.
2.Temperature Control: The microcomputer control system can ensure the accurate and stable operation. The electronic temperature control and display is precise and its accuracy can be up to 0.1℃.
3.The platinum resistance temperature sensor can sense temperature accurately.
Safety Guarantee:
1.High and low temperature alarm, sensor fault alarm, power-off alarm systems and other alarm systems;
2.Two alarm methods: buzzing sound and flashing light;
3.The alarm temperature value can be set as required in the function of high and low temperature alarm;
4.Multiple protection functions (Frequent start protection; the refrigeration system can keep operating when the sensor fails.)
Optimization Design:
1.The built-in stainless steel shelf is flexible and convenient to use and easy to clean.
2.The food-grade stainless steel inner liner is uneasy to rust, and the safety can be guaranteed.
3.The heavy duty caster design is convenient to move.
4.The safety door lock design can prevent random opening.
5.It is applicable in the environment from 10℃ to 32℃.
6.The broad voltage band design is applicable under the AC voltage from 187V to 242V.
Product Details
1.The imported compressor has the advantages of high efficiency, energy conservation and silent design.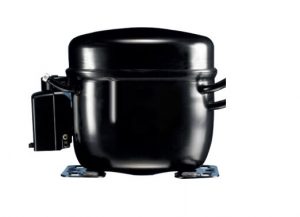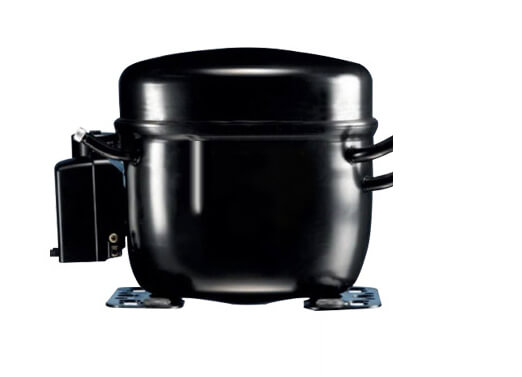 2. The thicken high density polyurethane foaming insulation layer can reduce the loss of refrigeration capacity.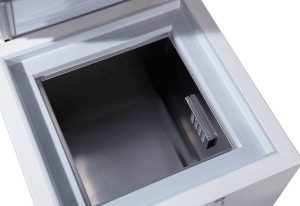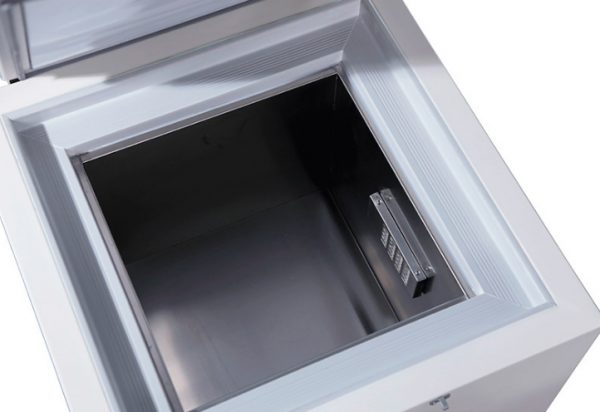 3. The heavy duty caster design is convenient to move and durable to use.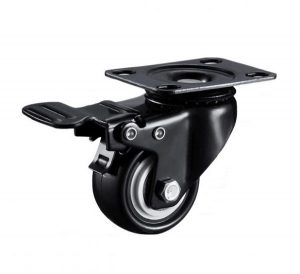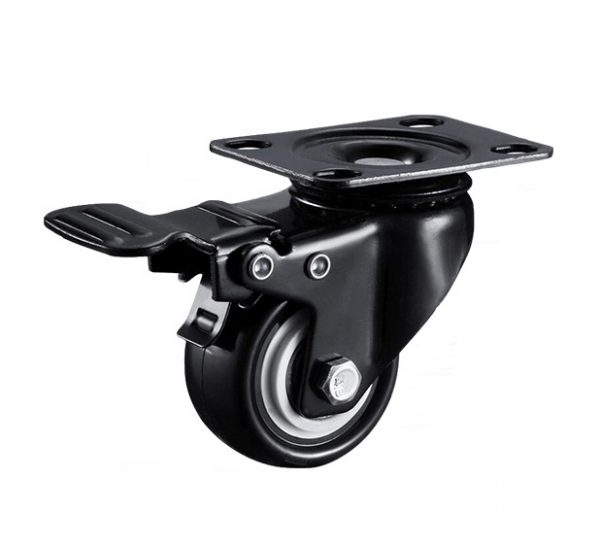 Product Application
An ultra-low temperature freezer is primarily used in the scientific research institution, ultra-low temperature experiments, electronic industry, chemical industry, military industry, university experiments, biological engineering, ocean fishing and other industries.
It can store biological materials, test reagents and laboratory materials, such as dry ice, medicines, vaccines, DNA, RNA, virus samples, organs, serums and other materials.
It can store blue-fin tunas, yellow-fin tunas, big-eye tunas, peony shrimp, Arctic sweet shrimp, Antarctic shrimp, Norwegian salmon, Japanese Guandong sea cucumber, Kamiya beef, Ise lobster, Boston lobster, Australian lobster, Alaska king crab, abalone, sea cucumber, black truffle, French goose liver and so on.
Quality Certification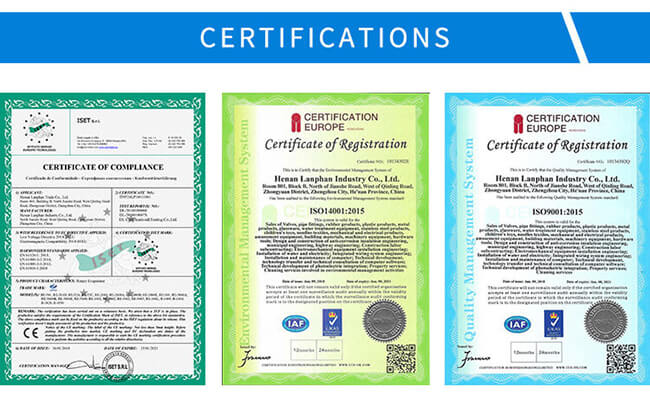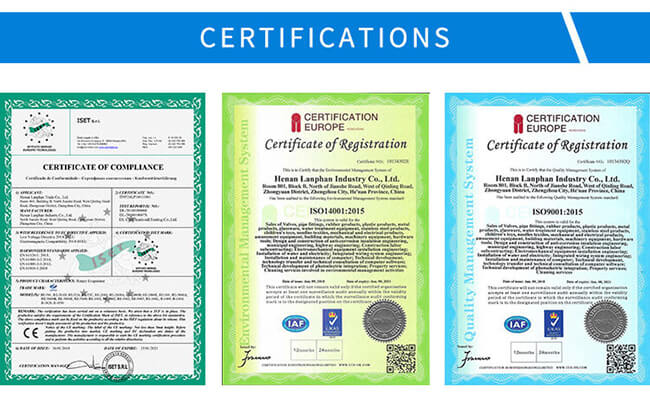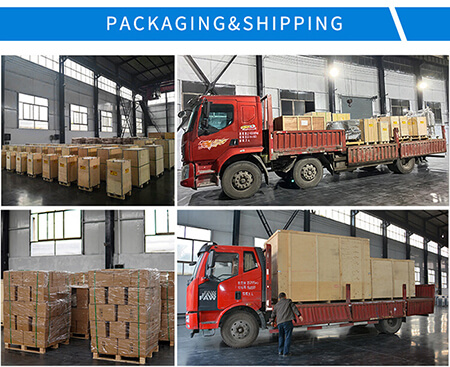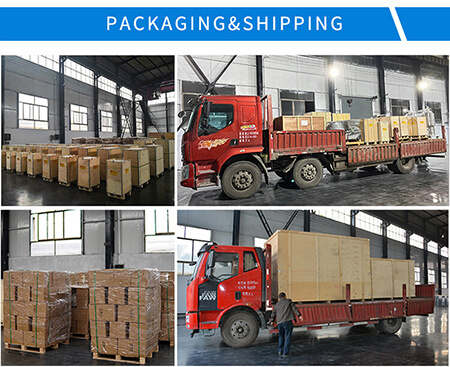 Pre-Sale Service
Provide 24-hour technical consultation and reply;
Provide professional quotation information;
Provide detailed product performance specification;
According to product's using condition, technicians will offer rationalization proposals to assist clients to select proper product types;
Provide other corollary equipment according to client requirements.
In-Sale Service
With supervision from the source of products, the qualified rate of raw materials entering the factory can reach 100%;
Whole manufacturing process are in strict accordance with promised procedure requirements, product qualified rate can reach100%;
Provide product's inspection record of key junctures to customers;
Provide production schedule photos to customers at regular intervals;
Package and transport of products are in strictaccordance with the export standard;
Provide transportation schedule information to clients timely.
After-Sale Service
Provide targeted installation video;
Under the premise of correct installation, normal maintenance and using, we guarantee one-year warranty period;
When warranty period has expired, our sold products enjoys lifetime guarantee repair, we only charge cost price for changing product's standard component and sealing component;
During installation and adjustment period, our after-sale service staff will communicate with customers frequently to know product's running state in time. Assist customers to install and adjust products until customers are satisfied;
If product has malfunction during operation period, we'll offer you satisfied answer in time. We'll reply you within 1 hour and provide solution or send staff to spot within 24 hours after receiving maintenance notification;
Lifelong free technical support. Conduct satisfaction survey and inquiry equipment running condition to clients by telephone or e-mail semiannually from the first day of equipment running, put on records of acquired information;
Provide assistance in solving problems such as equipment damage in the transport.