Description
Vacuum freeze drying technology, also known as sublimation drying, is a method to pre-freeze water-containing material and sublimate its moisture under vacuum. The original biological and chemical properties of freeze-dried items are basically unchanged, which is easy to keep for a long time. After adding water, they can be restored to the state before freeze-drying and maintain their original biochemical properties. Therefore, vacuum freeze drying technology is widely used in pharmaceutical, food, chemical, biological products and other fields.
Home Freeze Dryer
Model
LPIA-03
LPIA-06
Freeze-Drying Area (㎡)
0.3
0.6
Temperature of Cold Trap (℉)
-67
-67
Handling Capacity (LBS/batch)
7-10
12-6
Baffle Size (mm)
205*385
220*510
Baffle Quantity (pcs)
4
5
Ultimate Vacuum (Pa)
15
15
Interlayer Spacing (mm)
40
54
Power (W)
1100
2300
Supply Voltage
110V/220V
 
Overall Dimension (mm)
588*450*760
700*620*1098
Weight (kg)
80
120
1. The internally set preset procedures can set parameters and realize one-button start.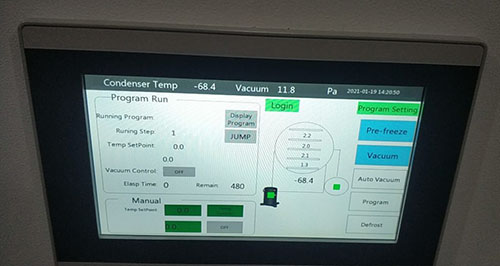 2. Adopt thickened acrylic doors, with a great intensity and high transparency.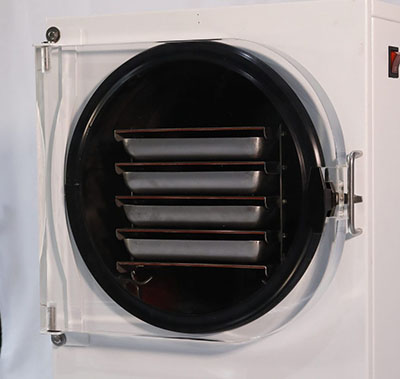 3. Adopt mobile wheels, which is convenient to change locations.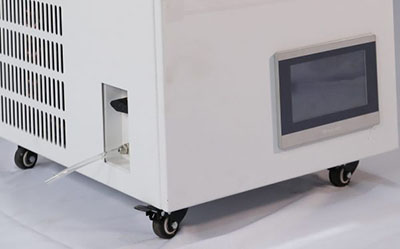 4. It is equipped with vacuum-pumping equipment before delivery, and customers needn't configure other devices for use.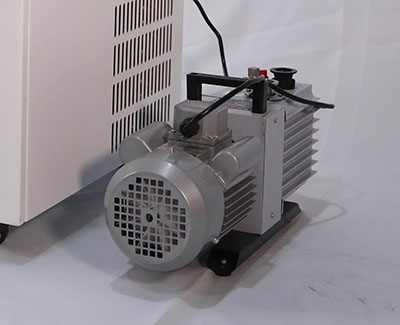 1.Original nutrition, appearance and taste like that of fresh materials can be maintained.
2.About 97% of nutrition can be retained.
3.With a longer shelf life, the product can be preserved for up to 25 years.
4.It is suitable for freeze-drying fruits, vegetables, dairy products, meat, deli food and other materials.
5.Simply operating on the touch screen can automatically complete the freeze-drying process.
6.It is more economical compared to purchasing freeze-dried food in shops.
Ready to Query? Get a quote now!
Contact us for a free quote