Description
freeze drying at home without a machine
Freeze drying at home without a machine is possible but requires a great deal of time and patience. The first step is to freeze the food in an airtight container. Once the food is frozen, it needs to be placed in a vacuum chamber and the air needs to be evacuated. This can be done by using a vacuum pump or by using a vacuum sealer. The food should remain in the vacuum chamber for at least 24 hours to ensure that all of the moisture has been removed. After this, the food should be placed in an airtight container and stored in a cool, dry place for several weeks or months. After this, the food is ready to be consumed.
Freeze drying vs dehydration
Freeze drying and dehydration are two methods of food preservation. The main difference between freeze drying and dehydration is that freeze drying involves the removal of water from food by freezing it and then reducing the pressure and temperature to sublimate, or turn the water directly from a solid to a gas, while dehydration involves the removal of water from food by heating it. Freeze drying is more expensive, but it produces a product with better quality and longer shelf life than dehydration. Additionally, freeze dried food retains more of its nutritional content than dehydrated food.
Can freeze drying be done at home?
Yes, freeze drying can be done at home with the use of a vacuum chamber. It requires specialized equipment, and it may take some practice to get the desired results.
What is the shelf life of freeze-dried food?
The shelf life of freeze–dried food can vary depending on the type of product, but it typically ranges from 1 to 5 years.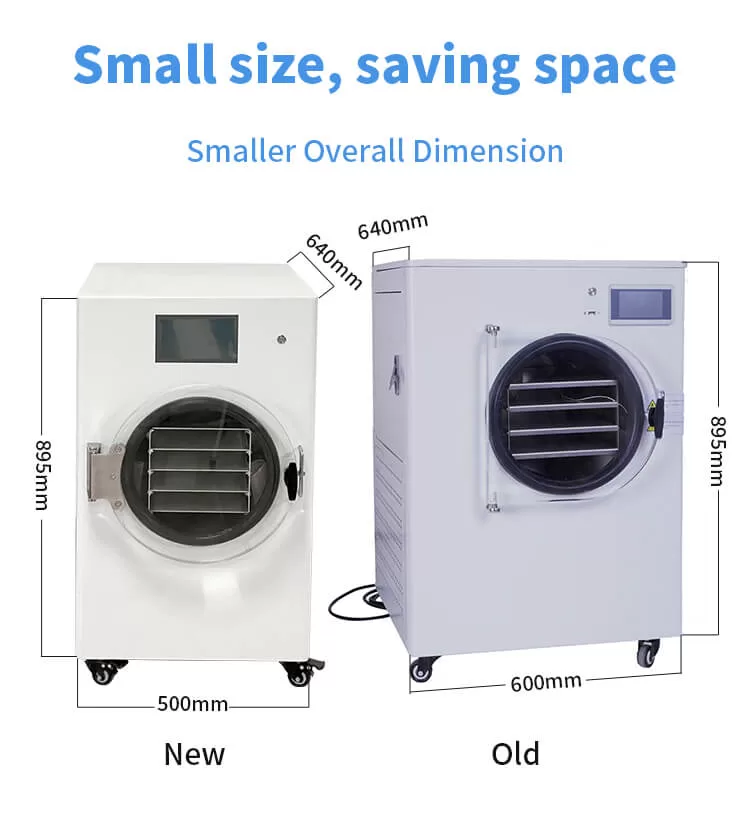 Ready to Query? Get a quote now!
Contact us for a free quote
A freeze dryer is a piece of machinery used to get rid of moisture and keep industrial, medical, and food goods safe. The product is
Read More »
Are freeze dryers worth it? Whether a freeze dryer is worth it or not depends on your specific needs and circumstances. Freeze dryers can be
Read More »
What is a freeze dryer? A freeze dryer is a device that removes moisture from substances through a process called lyophilization. It works by freezing
Read More »