Description
Product Description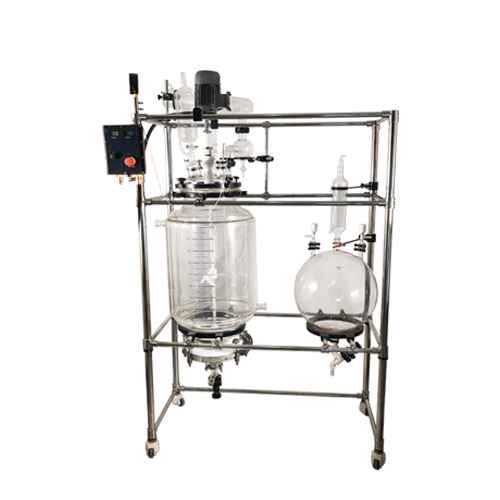 A glass crystallization reactor is an ideal equipment for completing crystallization process, combining the dual functions of a reactor and a filter. It is generally used for separation and purification of CBD.
Product Structure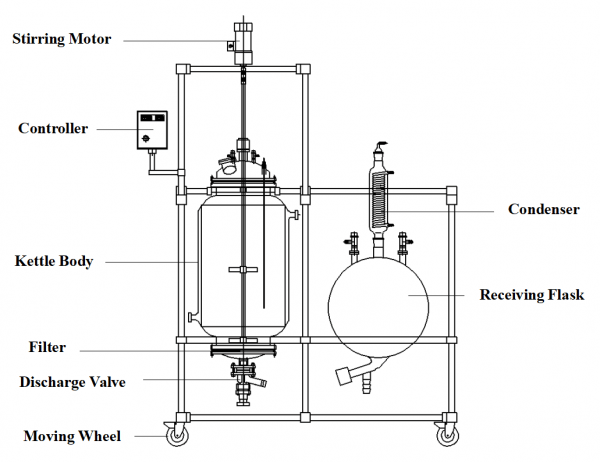 Product Parameters
Product Name
Glass Crystallization Reactor
Product Model
CR-10
CR-20
CR-30
CR-50
CR-100
Glass Material
GG-17
Frame Material
Stainless Steel
Pipe Fitting Material
Stainless Steel 304
Move Mode
Universal Caster with Brake
Volume of Reaction Flask
10L
20L
30L
50L
100L
Volume of Interlayer
6L
8L
10L
13L
18L
Volume of Receiving Flask
5L
10L
20L
30L
50L
Flange Type Oil Circulation Inlet and Outlet
Low in and high out. ¢35 flange mouth
Noumber of Flask Mouths on the Kettle Lid
Six Mouths
Filter Plate
 10μm or 200μm
Reaction Temperature of Kettle Body
-80~250℃
Vacuum Degree
-0.098Mpa
Rotating Speed of Stirring
0~50rpm
Stirring Power
90W1/3
120W1/3
 250W1/3
Voltage/Frequency
110V/60Hz or 220V/60Hz
Overall Dimension(mm*mm*mm)
 520*600*2000
560*650*2100
560*750*2300
560*850*2450
610*1000*2500
Product Details 
1. Using an explosion-proof motor and an explosion-proof controller is much more safer.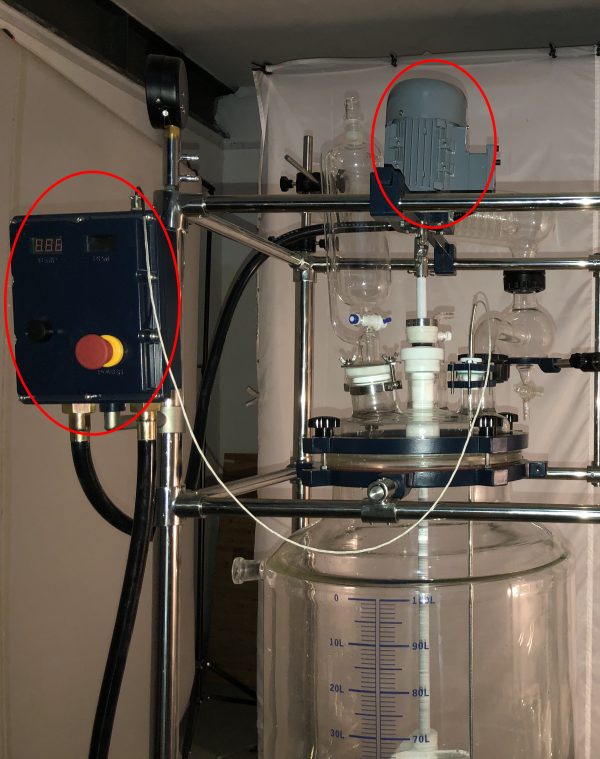 2. Various filter materials are available.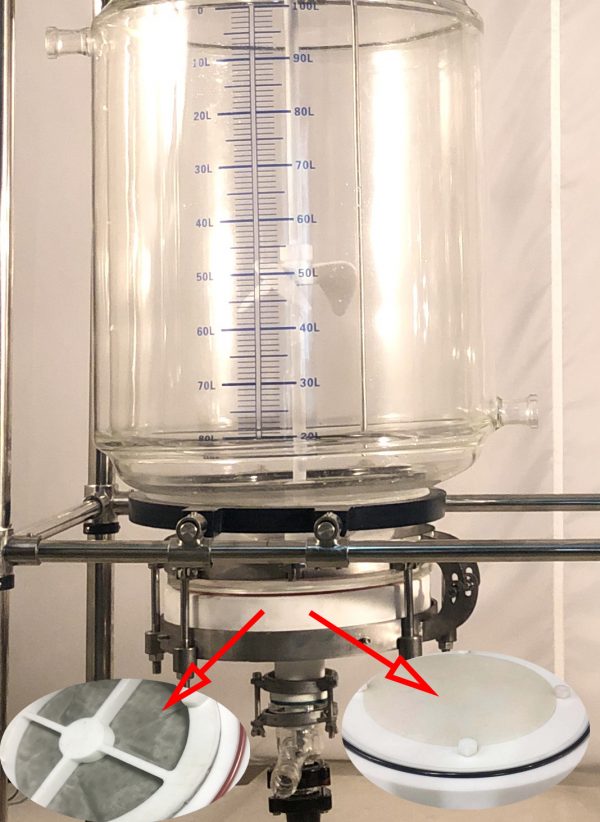 3. The equipment is mobile with moving wheels, changing workplaces freely.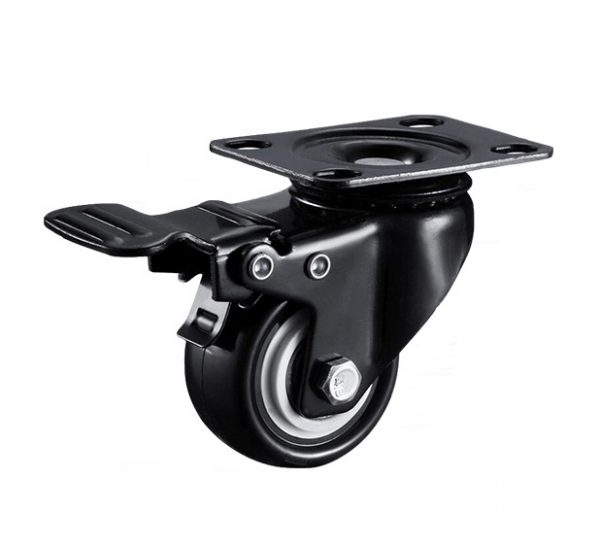 Accessory Products
High and low temperature coolant circulation Pump: It can provide heat source and cold source and mainly used for crystallization.
Chiller: It can provide cold source, used for cooling gas during vacuum pumping.
Vacuum pump: It is used for vacuum pumping.
Connection Mode of Feed and Crystallization Process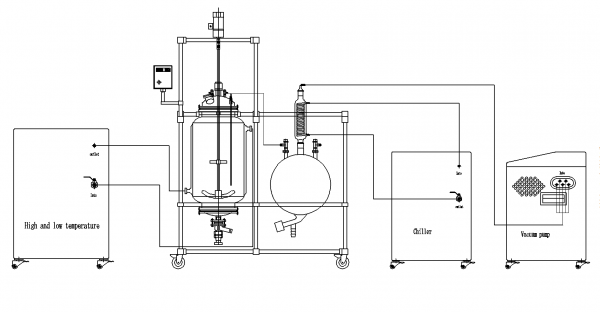 Connection Mode of Filtration Process
Product Applications