Description
The S212-100L double-layer glass reactor is a great and innovative product among existing glass reactors of Lanphan, which has combined the advantages of similar products at home and abroad. The volume of its reaction flask is 100L, and the interlayer volume is 18L. The diameter of the stirring shaft is 15mm, and the stirring power is 200W. It adopts double-layer glass design. The reaction solvent can be put in the internal layer to do the stirring reaction, and different cold and heat sources (refrigerating fluid, hot water or oil) can be connected to the interlayer for doing circulating heating or cooling reaction. Under the condition of the given constant temperature, the stirring reaction can be done under normal or negative pressure in a closed glass reactor, as well as the backflow and distillation of the reaction solution.
The S212-100L double-layer glass reactor is an ideal pilot-plant and production equipment for modern fine chemical industry, biopharmaceutical and new material synthesis. This series glass reactors mainly consist of following parts: the double-layer glass reaction kettle, a set of component cover of the glass reactor, condensers, a constant voltage funnel, a variable frequency controller, the rotary stirring and sealing system, the stainless steel frame system, etc.
Product Features
1.Constant rotating speed, no brushes, no sparks, good safety and stability, continuous operation.
2.The complete set of glassware is made of G3.3 borosilicate glass, with excellent chemical and physical properties.
3.The heating reaction can be carried out by connecting the interface of the glass interlayer to the hot oil for circulating, and the low temperature reaction can be done by connecting to the refrigerating fluid.
4.It can react at room temperature and take away the reaction heat rapidly by running water.
5.The lower discharge port is equipped with flange and PTFE valves. There is no dead corner in the vessel. It's convenient for solid materials to discharge because of the detachable feature.
6.The main body is made of stainless steel, elegant and corrosion resistant.
7.The PTFE sealing of components can maintain a relatively high vacuum.
8.It can work under normal and negative pressure, and the negative pressure can reach to -0.098MPa.
9.The AC motor can achieve the variable frequency and speed control stirring, with a stable and reliable operation, large torque and no spark.
10.The stirring rod of the S212-100L double-layer glass reactor specially adopts 321 stainless steel, enhancing the ability of corrosion resistance. With the military technology, it has a more exquisite workmanship and more convenient operation.
Product Parameters
Model
S212-100L
Reaction Flask Volume
100L
Glass Material
GG-17
Frame Material
Stainless Steel
Move Mode
Brake Type Universal Casters
Interlayer Volume
18L
Noumber of Flask Mouths on the Kettle Lid
Six Mouths
Height of Discharge Port
450mm
Reaction Temperature of Kettle Body
-80-250

℃

Vacuum Degree
0.098MPa
Rotating Speed of Stirring
0-450rpm
Diameter of Stirring Shaft
15mm
Stirirng Power
200W
Voltage
220V/50Hz
Overall Dimension
610*610*2500
Package Dimension
1900*700*870
Package Weight
125kg
Product Parts
1. Discharge Valve: The special design can discharge concentrated liquid and traces of solid.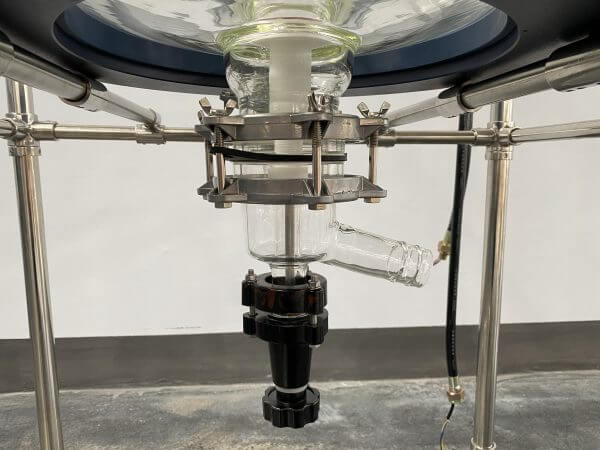 2. Sealing Port: The PTFE material possesses a strong sealing performance, corrosion resistance and wear resistance.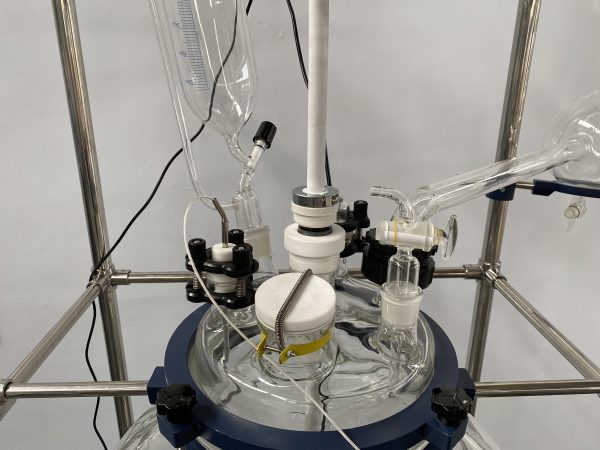 3. Frequency Converter: The most advanced frequency conversion technology in China is safe and reliable with a high speed.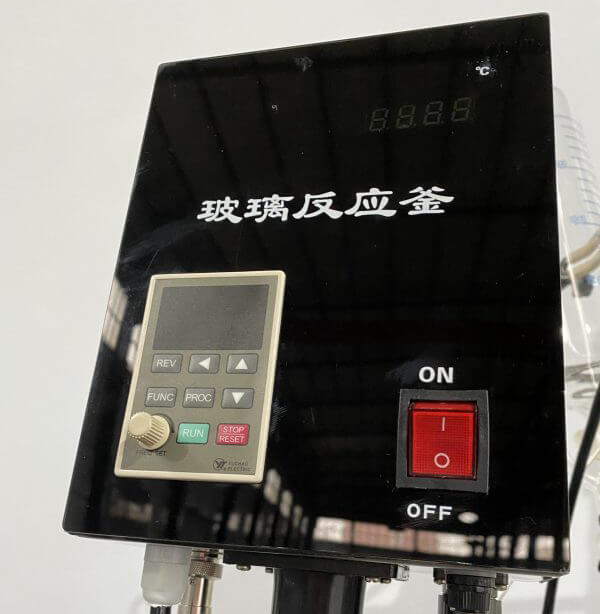 4. Motor: The variable frequency motor can work continuously with sensitive reaction, good stability and low failure rate.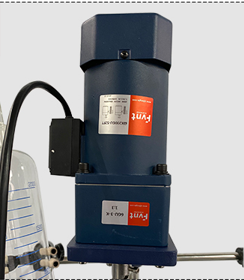 5. Constant Pressure dropping funnel: The constant pressure dropping funnel is made of high borosilicate glass, which is high temperature resistant, strong acid and alkali resistant. It can maintain a stable dropping speed as well as adjust the feeding speed flexibly.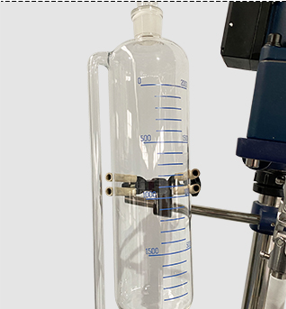 6. Dual-helix Agitator: The dual-helix agitator adopts double point stirring, improving the stirring effect and speeding up the dissolution rate.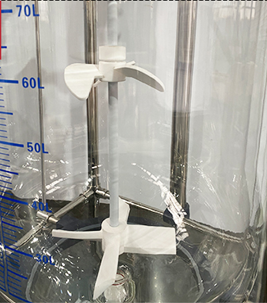 7. Main Structure: The stainless steel and aluminum alloy is elegant and durable.
Product Advantages
We can assemble into the production line of glass reactors according to customers'specific requirements.
All Lanphan instrument is researched and developed independently. The non-standard instrument can be customized according to customers'different requirements.
The microcomputer controller has a higher accuracy and smaller fluctuation.
The S212-200L double-layer glass reactorhas combined advantages of similar products at home and abroad, which is a bold and innovative product. It is convenient to use. (It can be easily moved, operated, cleaned and disassembled by one person.)
It can do stirring reaction under normal or negative pressure with the advanced interlayer in China for placing reaction material. It is a new type of double-layer glass reactor with functions of variable frequency and speed regulation produced according to customers'actual requirements and standards.
Product Application
The Lanphan S212-100L double-layer glass reactor is an ideal pilot-plant and production equipment for modern fine chemical industry, biopharmaceutical and new material synthesis. It is convenient to control the reaction process due to the pharmaceutical reaction process can be observed clearly.
The S212-100L double-layer glass reactor can carry out the following experiments:
1.Vacuum stirring reaction;
2.High and low temperature reaction;
3.Mixing reaction at constant speed;
4.Distillation, reflux and concentration;
5.Negative pressure operation, and liquid separation function;
6.The rectification can be carried out by assembling rectifying columns;
7.Concentration has a good technological effect for plant extraction;
8.It has a obvious effect to equip with the liquid separation device for stirring and separation;
9.The reaction and production of ultra-fine powder can be carried out, which is visible and clean as a kind of sanitary grade production of medicine.
10.It can replace rotary evaporators to concentrate high purity materials. The reaction time can be exponentially reduced by matching with the ultrasonic stirring.
11.It's convenient and simple to operate for both separation and synthesis.
FAQ
1. Q: What's the difference between single-layer and double-layer glass reactors?
A: The single-layer glass reactor can directly heat or cool, which is similar to the water and oil bath. But it's inferior in temperature control aspect. The double-layer glass reactor has interlayer between two layers. The water or oil can be injected through the temperature control equipment to form a circulating system. It will have a better and more accurate temperature control whether for heating or cooling.
2. Q: Which one to choose, single-layer glass reactor or double-layer glass reactor?
A: It depends on their differences, heating and cooling conditions.
3. Q: What is the glass material of the reactor?
A: Full set of glass part adopts G3.3 borosilicate glass, with excellent chemical and physical properties.
4. Q: What kind of circumstance is it applicable for?
A: It is applicable for a wide temperature range from -80℃ to 200℃.
5. Q: Is it easy to clean the reaction kettle?
A: It is convenient to clean with the large cleaning port.
6. Q: What kind of payment terms do you accept?
A: Normally we accept TT, Paypal, Western Union, Alibaba Escrow, and L/C. The exact term will be discussed during the deal.
7. Q: How will you delivery these goods?
A: It will depend on your quantity. Normally we will choose International Express, air and sea freight.
8. Q: How do you package products?
A: We use special cartons for packaging. If you have any special requirement, we can customize fumigation-free wooden cases as you required.
[title style="center" text="Our Service" tag_name="h2″ color="rgba(32, 163, 219, 0.81)"]
Pre-Sale Service
Provide 24-hour technical consultation and reply;
Provide professional quotation information;
Provide detailed product performance specification;
According to product's using condition, technicians will offer rationalization proposals to assist clients to select proper product types;
Provide other corollary equipment according to client requirements.
In-Sale Service
With supervision from the source of products, the qualified rate of raw materials entering the factory can reach 100%;
Whole manufacturing process are in strict accordance with promised procedure requirements, product qualified rate can reach100%;
Provide product's inspection record of key junctures to customers;
Provide production schedule photos to customers at regular intervals;
Package and transport of products are in strictaccordance with the export standard;
Provide transportation schedule information to clients timely.
After-Sale Service
Provide targeted installation video;
Under the premise of correct installation, normal maintenance and using, we guarantee one-year warranty period;
When warranty period has expired, our sold products enjoys lifetime guarantee repair, we only charge cost price for changing product's standard component and sealing component;
During installation and adjustment period, our after-sale service staff will communicate with customers frequently to know product's running state in time. Assist customers to install and adjust products until customers are satisfied;
If product has malfunction during operation period, we'll offer you satisfied answer in time. We'll reply you within 1 hour and provide solution or send staff to spot within 24 hours after receiving maintenance notification;
Lifelong free technical support. Conduct satisfaction survey and inquiry equipment running condition to clients by telephone or e-mail semiannually from the first day of equipment running, put on records of acquired information;
Provide assistance in solving problems such as equipment damage in the transport.
[title style="center" text="Quality Certification" tag_name="h2″ color="rgba(32, 163, 219, 0.81)"]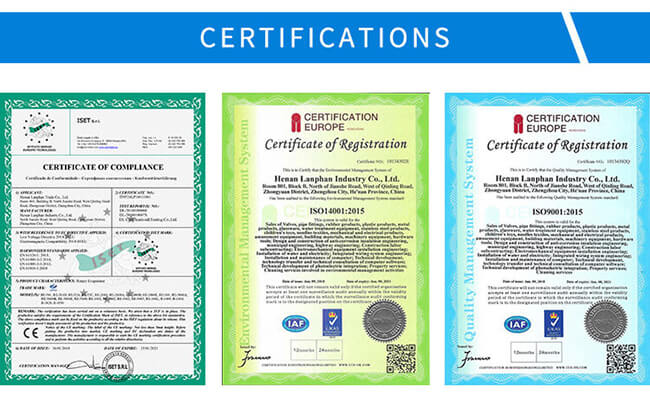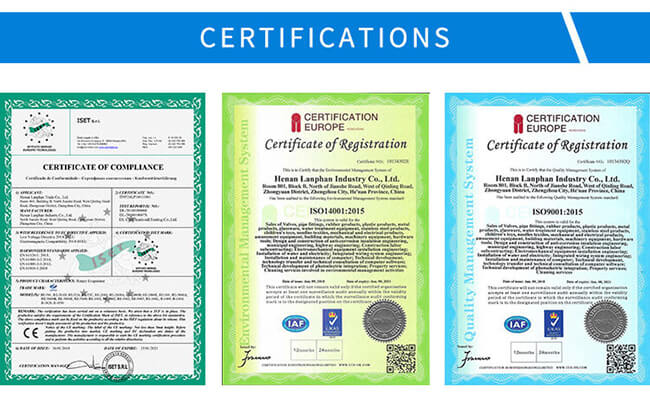 The packing case will be lined with white foam and filled with stuffing to prevent the product from breaking.
Use special wooded cases or fumigation-free wooden case for transportation.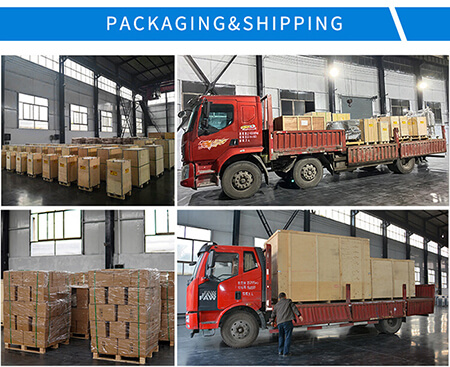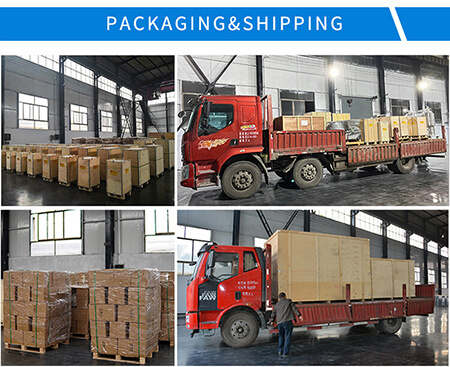 Ready to Query? Get a quote now!
Contact us for a free quote