Description
[title style="center" text="Product Description" tag_name="h2″ color="rgba(32, 163, 219, 0.81)"]The 50L dual condenser rotary evaporators adopt stepless speed regulation to make the glass rotating flask rotate at a constant speed. Materials can form a large area of uniform thin film on the wall of the flask. Then the rotating flask is heated evenly by the intelligent constant temperature water bath, and the material is evaporated rapidly under the vacuum condition. The solvent steam is recycled in the receiving flask after being cooled by the high efficiency glass condenser.
Product Features
The vacuum pressure gauge can display the real-time vacuum, and the oil table have the anti-vibration performance.
Controlled by the check valve, the R-1010A Rotary Evaporator can realize the continuous feeding and be available for the vacuum switch under the working condition.
 The latest integrated handwheel valves are adopted, having a better sealing performance and much easier operation.
The water bath is lifted and lowered electrically by adopting the deceleration booster motor, making the lifting and lowering process more stable.
The rotary evaporator has the function of over-temperature safety protection. When the actual temperature exceeds the 5 degrees centigrade of the setting temperature, the rotary evaporator will power off automatically to stop heating.
 If the rotary evaporator powers off suddenly during the working, it will stop heating automatically when turning on the power again.
Product Parameters
Model
R1010
R1020
R1050
 Best working environment
5~35
Voltage
3phase, 220/380/50
Speed adjustment
Digital display, dc stepless speed regulation
Rotary speed
20~130
20~110
Rotary motor
Brushless 250
Temperature controlling
Digital display temperature control,RT-99
Maximum vacuum degree
399.9(under 3mmHg)
Rotary flask
10L
20L
50L
Flange size Ø125
Flange size Ø125
Flange size Ø125
Receiving flask
5*2
10*2
20*2
Condenser
Vertical,double main condenser + auxiliary condenser, high efficiency triple-circulating condenser
Cooling area
main condenser 0.84
main condenser 1.6
main condenser 1.86
secondary condenser 0.22
secondary condenser 0.39
secondary condenser 0.52
Evaporation capacity
water≥5
water≥8
water≥15
alcohol≥9
alcohol≥16
alcohol≥35
Bath materials
Stainless steel
Bath size
Φ350×220
Φ450×260
Φ550×320
Lifting
Electric lifting
Lifting distance(mm)
0~160
0~190
0~180
Power(kW)
3
4
6.0(220V)
Dimension(mm)
920×550×1700
1250×600×2100
1320×770×2340
Product Details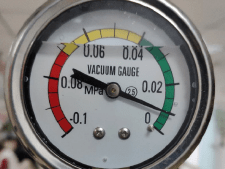 The vacuum gauge is designed specially, with a high precision and good quality.
Main and vice condensers are adopted, with the special double reflux serpentine condenser coils inside, increasing the cooling area and promoting the cooling efficiency.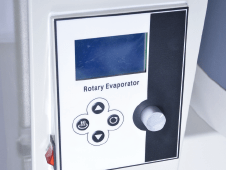 Both the temperature and the rotating speed can be displayed through LCD screen, which makes it easy to operate.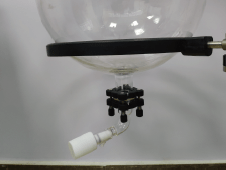 Special flange connection makes it easy to disassemble, having a high fastening strength.
[title style="center" text="Quality Certification" tag_name="h2″ color="rgba(32, 163, 219, 0.81)"]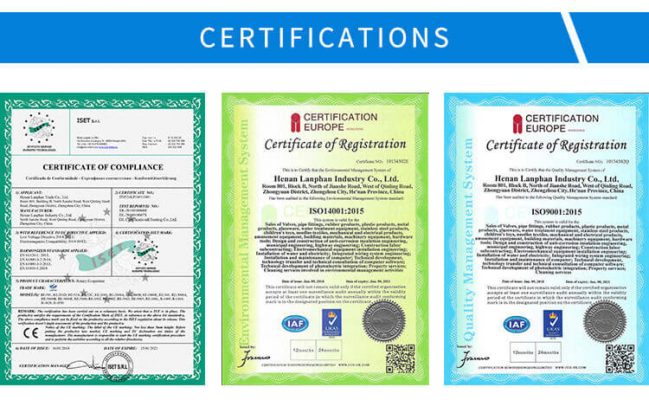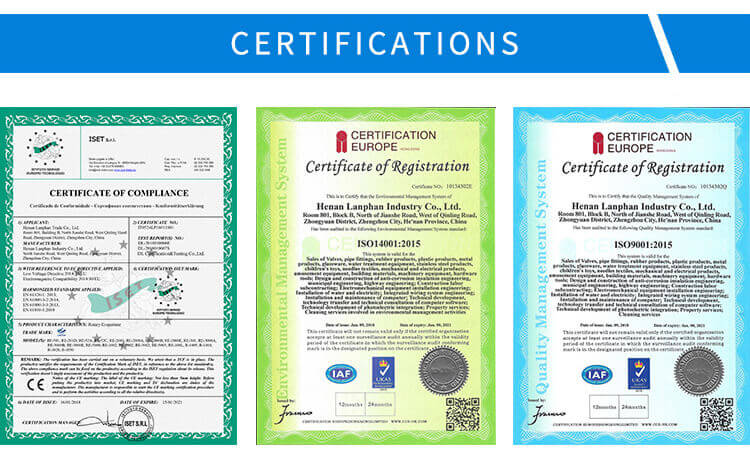 [title style="center" text="Package and Delivery" tag_name="h2″ color="rgba(32, 163, 219, 0.81)"]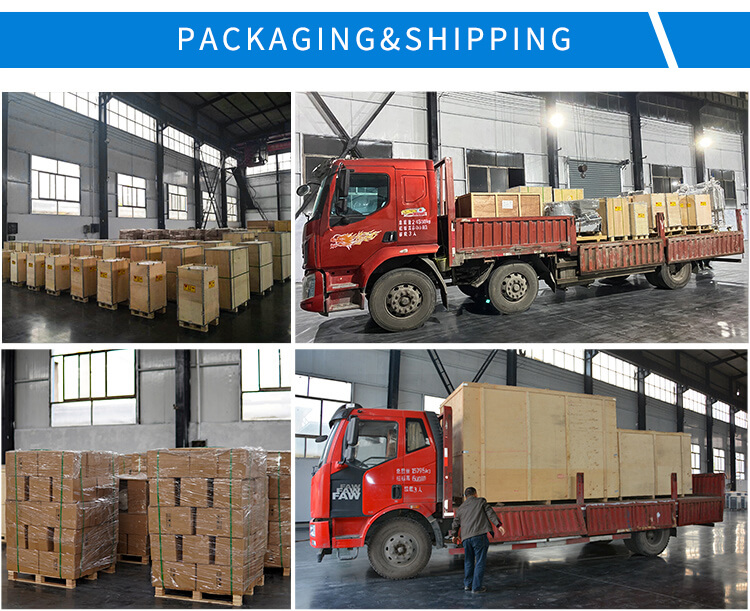 [title style="center" text="Our Service" tag_name="h2″ color="rgba(32, 163, 219, 0.81)"]
Pre-Sale Service
Provide 24-hour technical consultation and reply;
Provide professional quotation information;
Provide detailed product performance specification;
According to product's using condition, technicians will offer rationalization proposals to assist clients to select proper product types;
Provide other corollary equipment according to client requirements.
In-Sale Service
With supervision from the source of products, the qualified rate of raw materials entering the factory can reach 100%;
Whole manufacturing process are in strict accordance with promised procedure requirements, product qualified rate can reach100%;
Provide product's inspection record of key junctures to customers;
Provide production schedule photos to customers at regular intervals;
Package and transport of products are in strictaccordance with the export standard;
Provide transportation schedule information to clients timely.
After-Sale Service
Provide targeted installation video;
Under the premise of correct installation, normal maintenance and using, we guarantee one-year warranty period;
When warranty period has expired, our sold products enjoys lifetime guarantee repair, we only charge cost price for changing product's standard component and sealing component;
During installation and adjustment period, our after-sale service staff will communicate with customers frequently to know product's running state in time. Assist customers to install and adjust products until customers are satisfied;
If product has malfunction during operation period, we'll offer you satisfied answer in time. We'll reply you within 1 hour and provide solution or send staff to spot within 24 hours after receiving maintenance notification;
Lifelong free technical support. Conduct satisfaction survey and inquiry equipment running condition to clients by telephone or e-mail semiannually from the first day of equipment running, put on records of acquired information;
Provide assistance in solving problems such as equipment damage in the transport.
[title style="center" text="Send Message" tag_name="h2″ color="rgba(32, 163, 219, 0.81)"]
Error: Contact form not found.