Description
Description of Chiller
The DLSB-5L series
chiller
is also known as low temperature cooling water circulation pump, cryogenic pump, low temperature circulation pump, low temperature cooling circulation pump, etc. The water tank volume is 5L, and the minimum no-load temperature is between -15°C-123℃, and the optimum ambient temperature is from 5℃-25℃. The equipment adopts the PT100 temperature sensor, with a wide measuring range and excellent pressure resistance. And the equipment uses difluoromethane(R22) as the refrigerant, having a better cooling effect. The DLSB-5L series is a low-temperature equipment that uses a compressor for mechanical refrigeration. On the basis of refrigeration, a water circulating pump is added to enable the cooled liquid to pass through the pipeline for external and internal circulation, and can provide low temperature liquid and low temperature bath. It can also be combined with a rotary evaporator, a vacuum freeze drying oven, a water circulating vacuum pump, a magnetic stirrer and the like to perform multi-functional chemical reaction operations and drug storage at a low temperature. The DLSB-5L series can be used in laboratories, providing the cooling environment for small capacity of sample. It is especially suitable for chemical, biological and physical laboratories that need to maintain low temperature and normal temperature conditions. It is an essential equipment for medical and health, chemical industry, food industry, metallurgical industry, colleges and universities, scientific research, genetic engineering, polymer engineering and other fields. ( The large-capacity low-temperature coolant circulation pump can be customized according to user needs.)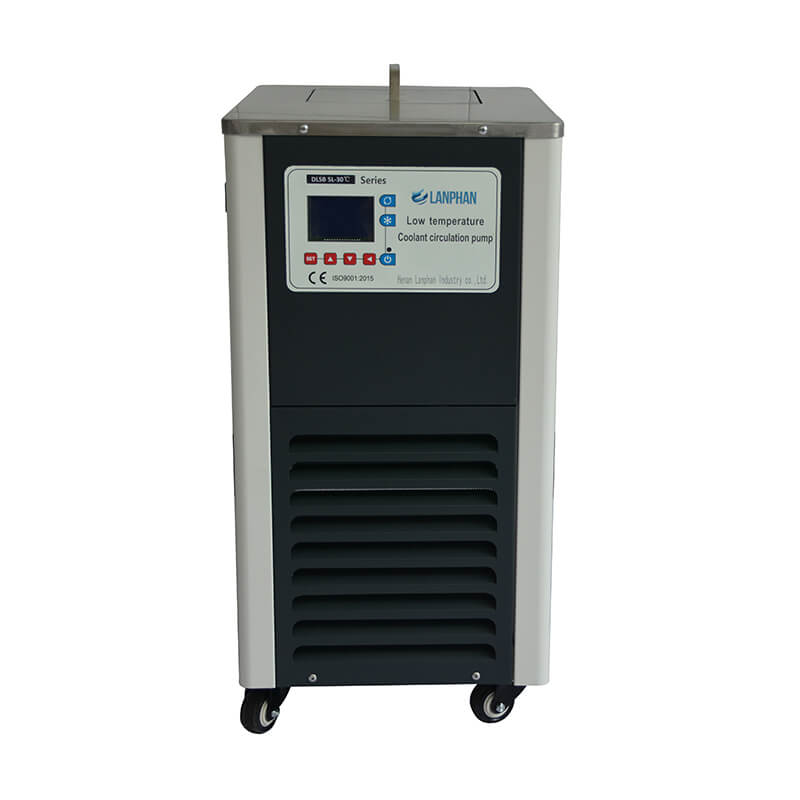 Structure of Chiller
The chiller is mainly composed of cooling tank, discharge outlet, condenser, etc.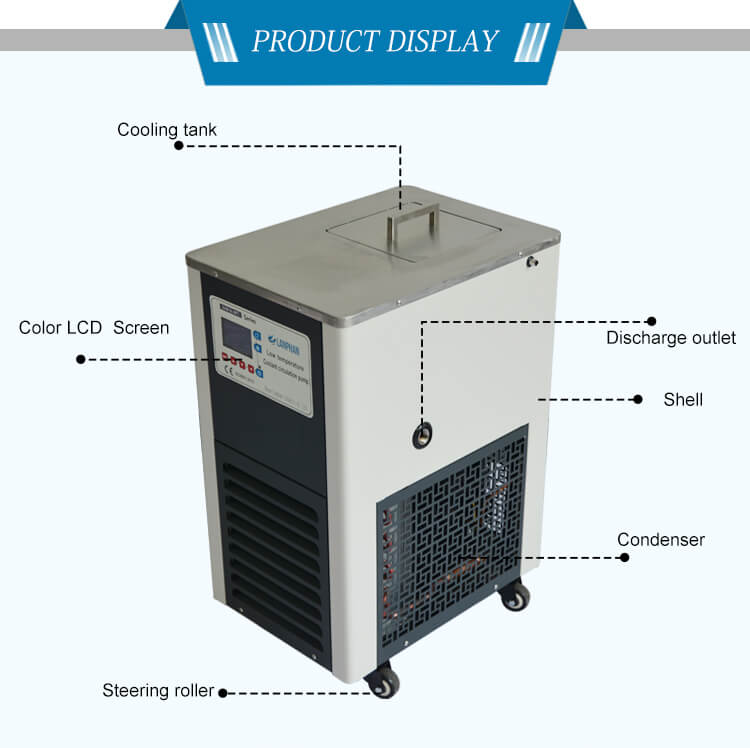 Advantage and Detail
The large-capacity opening bath, integrated with the external circulation, can serve as a freezing tank and provide cooling liquid. The circulation system adopts stainless steel material, possessing the functions of corrosion and rust resistance, cryogenic liquid pollution prevention. It can be matched with a variety of instruments(rotary evaporators, fermentation tanks, chemical reactors, freeze-drying equipments, pharmaceuticalreactors, etc. Digital display of constant temperature and microcomputer temperature control, simple operation and eye-catching.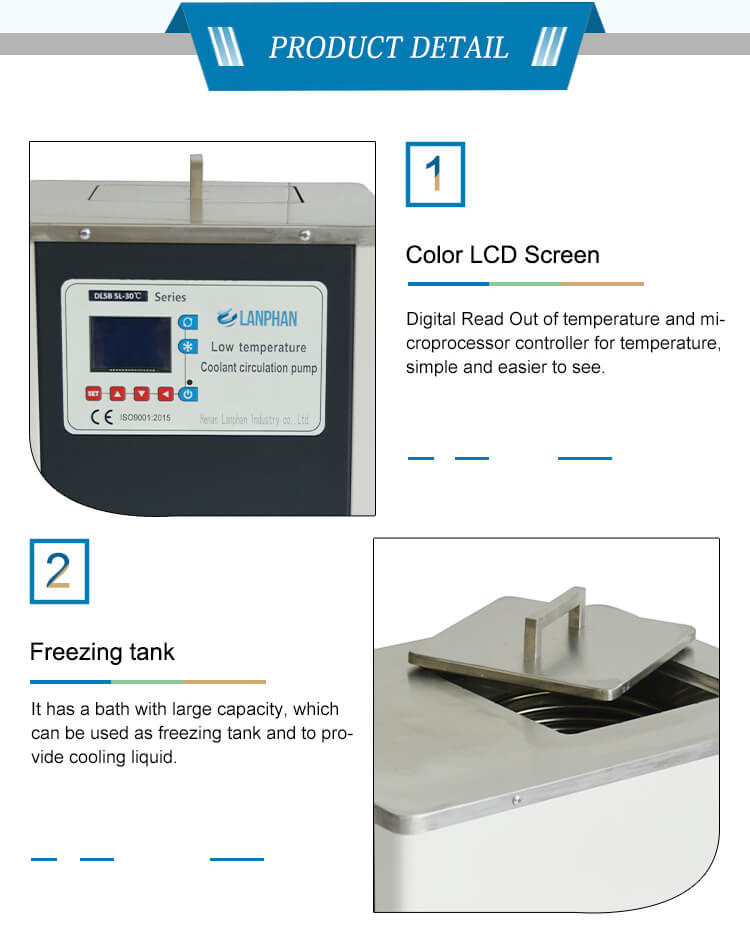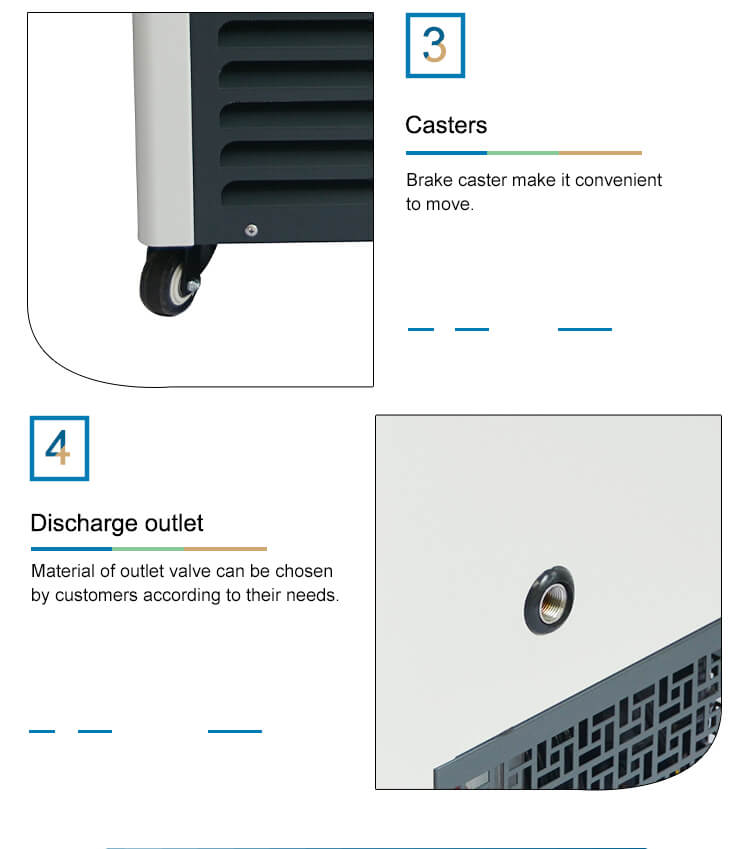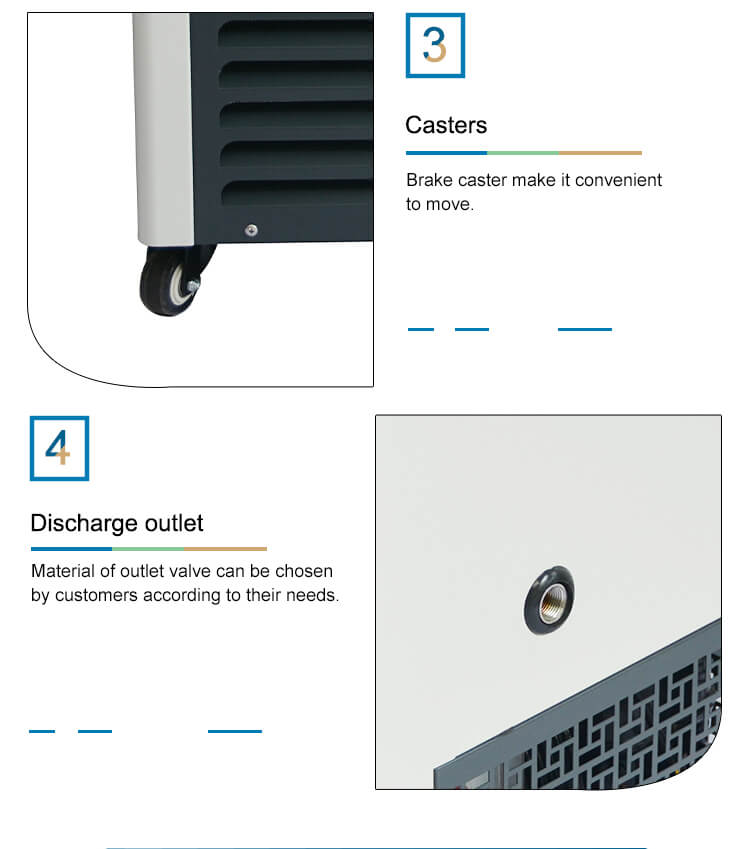 Application of Chiller
The chiller is a low temperature liquid circulation equipment, which has the function of providing low temperature liquid and low temperature water bath. It is mostly used with rotary evaporator, vacuum freeze-drying box, circulating water vacuum pump, magnetic stirrer and other instruments to carry out multi-functional low temperature chemical reaction operations and drug storage.
Precautions
1. Check whether the inlet and outlet valves of the refrigeration equipment are normally opened and whether the pressure is within the normal range.
2. Check whether the power of each device is in the ON position.
3. Check the power supply: the power of the power supply should be greater than the total power of the instrument, and the power supply must have a good grounding device;
4. The equipment should be placed in a dry and ventilated place;
5. Pay attention to the position of the liquid level in the tank. When the liquid level is too low, the refrigerant medium should be added in time;
6. All switches should be turned off after use;
7. Regularly remove debris from the condenser;
Certification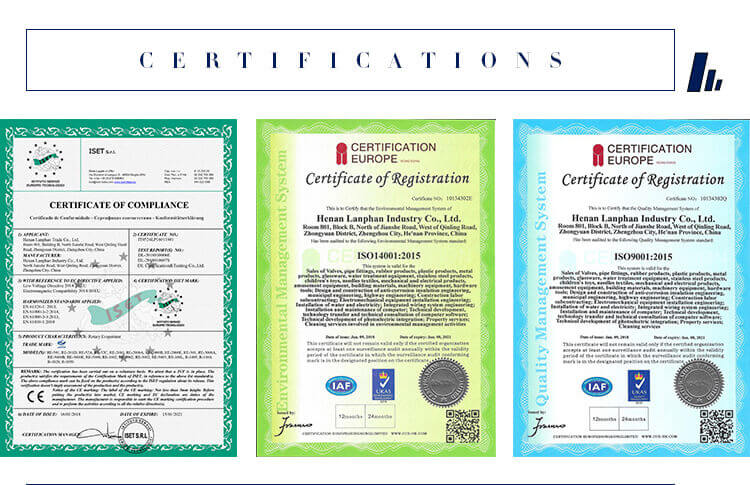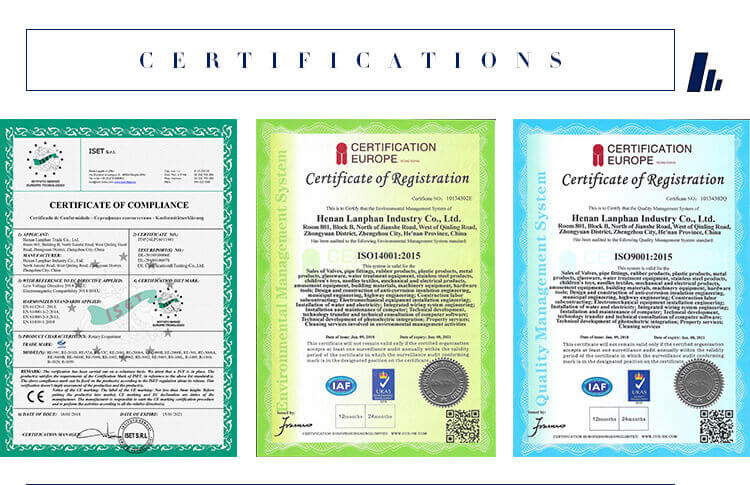 Packing and Shipping