Description
  Product description
According to different materials, the decarboxylation reactor is divided into glass decarboxylation reactor and stainless steel decarboxylation reactor.
  The role of decarboxylation reactor:
It can be used to recover the residual ethanol reagent in the CBD extraction process. A decarboxylation process can turn CBDA into CBD.
  Components of decarboxylation reactor:
It consists of reactor body, condenser, receiving bottle, stirring motor, controller and other structures.
  Decarboxylation reactor function:
vacuum, even stirring, even heating, condensation recovery, condensation reflux, etc.
Structure diagram of glass decarboxylation reactor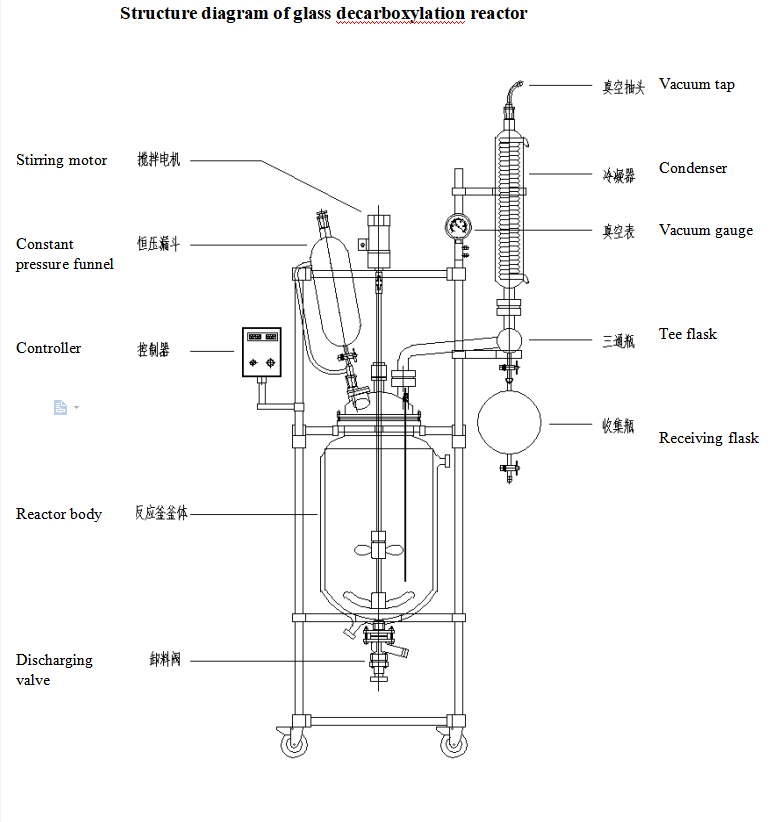 Structure diagram of stainless steel decarboxylation reactor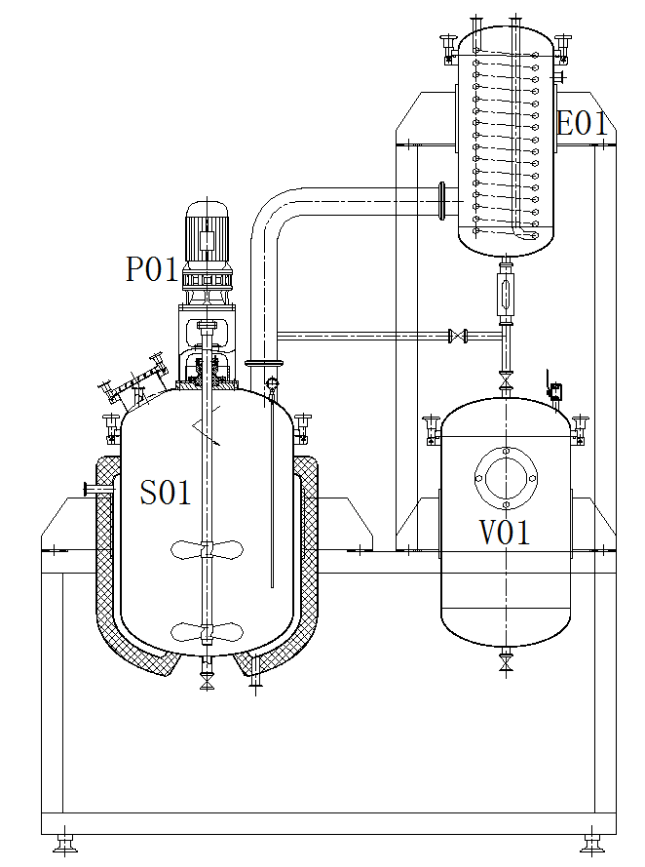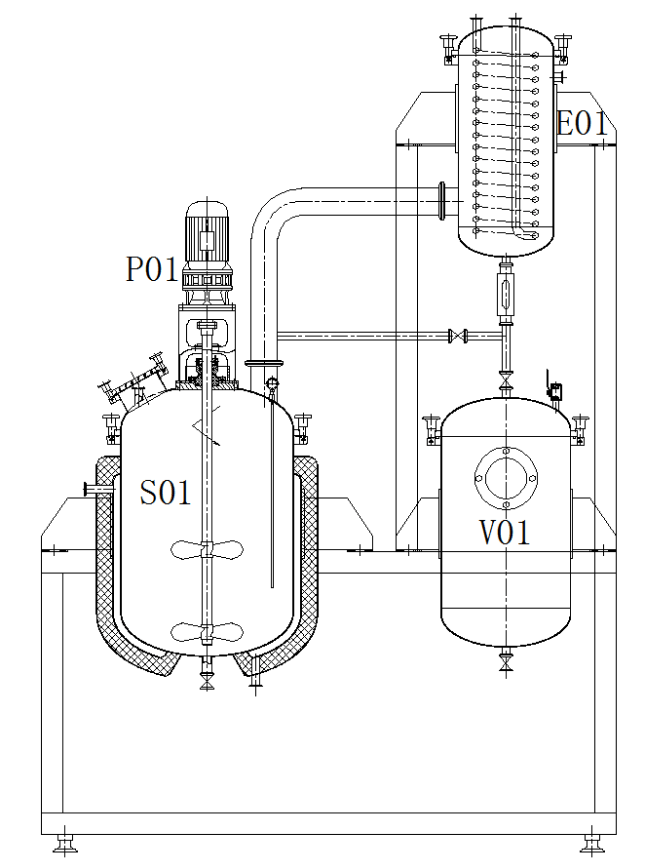 S01——reactor body(Double-layer insulation)
  E01——Serpentine heat exchanger
  V01——receiving tank
  P01——stirring motor
Name

Glass decarboxylation reactor

Stainless steel decarboxylation reactor
Model
DS-10
DS-20
DS-30
DS-50
DS-100
XDS-50
Glass material

GG-17

SUS316
Frame material

Stainless steel

SUS316
Pipeline material

304 Stainless steel

SUS316
Moving method

Universal wheel with brake

Universal wheel with brake
Reaction flask capacity
10L
20L
30L
50L
100L
50L
Interlayer capacity
6L
8L
10L
13L
18L
18L
Receiving flask capacity
3L
5L
10L
20L
30L
30L
Flange oil inlet and outlet circulation port

Low in, high out ¢ 35 flange

50.4 chuck

Kettle lid port quantity

Six

Five
Discharging port height

450mm

280mm
Kettle reaction temperature

-80-250degree

-120-300degree

Vacuum degree

-0.098Mpa

-0.098Mpa
Stirring speed

0-450rpm

Adjustable
Stirring shaft radius

15mm

Based on the actuality
Stirring power
90W1/3
120W1/3
250W1/3
750W
Voltage/frequency(V/Hz)

220V/50Hz or 220V/60Hz

220V/60Hz
Dimension (mm*mm*mm)
520*600

*2000

560*650

*2100

560*750

*2300

560*850

*2450

610*1000

*2500

1400*600*2000
Other models can be customized.
  Product details diagram
1. There is a valve between the three-way bottle and the collection bottle, which can switch between the reflux and collection functions at any time.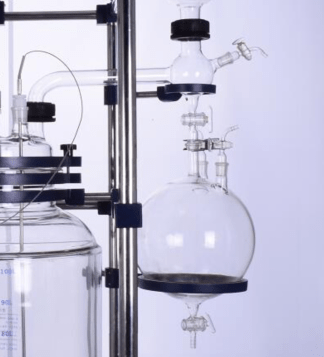 2. According to actual requirements, the glass reactor can be wrapped with thermal insulation cotton.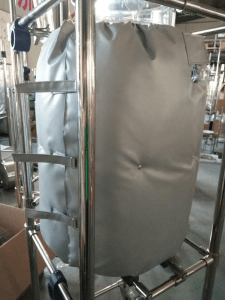 3. Stainless steel decarboxylation reactor has a higher heating and evaporation efficiency.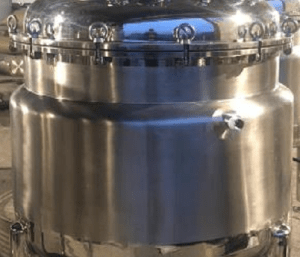 4. The motor and the kettle body of stainless steel decarboxylation reactor are mechanically sealed to obtain high vacuum.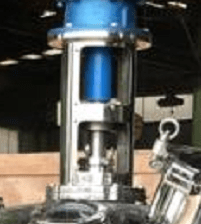 5. Stainless steel decarboxylation reactor adopts serpentine condenser, which has a large heat exchange area and high heat exchange efficiency.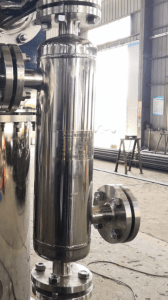 Matched equipment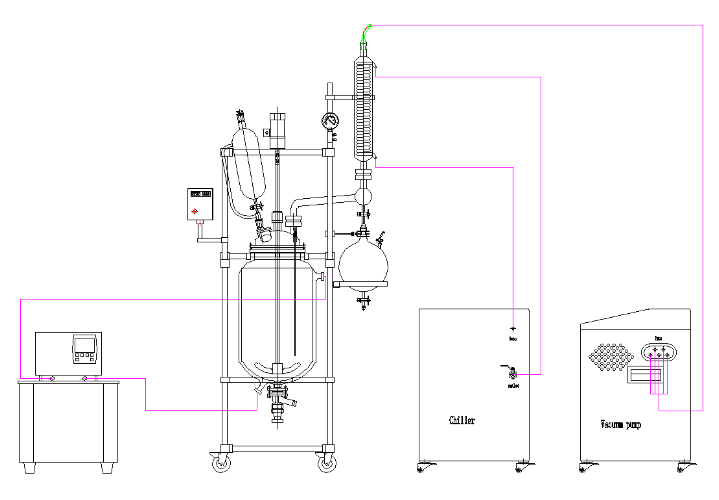 1.High temperature circulating oil bath provides heat energy.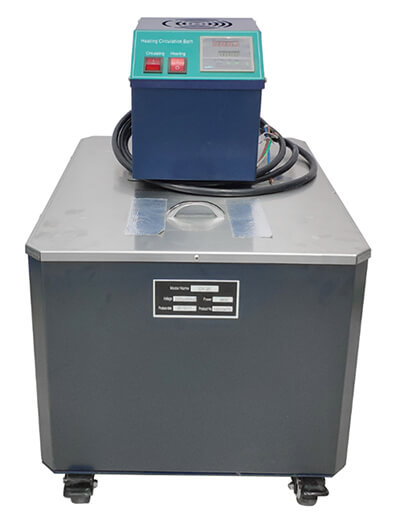 2.Chiller provides cold energy.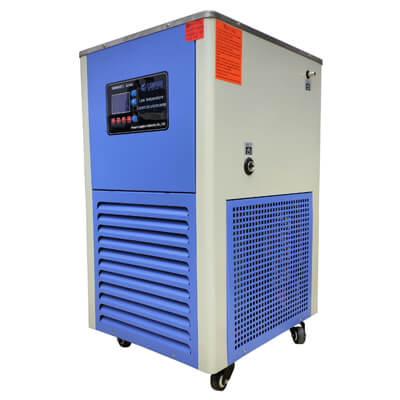 3.Vacuum pump creates a vacuum environment.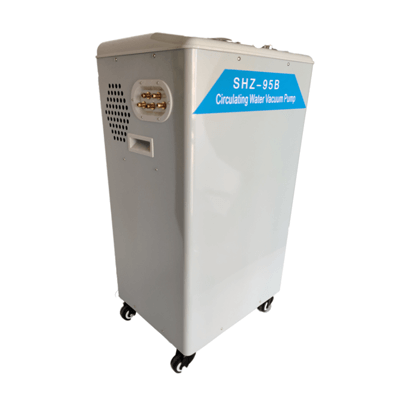 Product application situation
Application of decarboxylation reactor in ethanol extraction CBD process:
Chill ethanol→extraction→filtration→evaporation→
decarboxylation→distillation→crystallization
Recycle residual ethanol.
Natural cannabinoid carboxylic acids (such as tetrahydrocannabinol a, cannabidiol a) can produce simple cannabinoids (such as tetrahydrocannabinol, cannabidiol) and CO2 gasby getting heated.
Preheat before the distillation.
Working process and workplace
Production process: feeding, welding, grinding, polishing, assembly, packaging.
  Customer service
  Before
Provide 24-hour technique consultation services everyday.
Provide professional quotation information.
Provide specific product function explanation.
According to the working conditions of the product, the technical staff makes reasonable suggestions to the customersand assists the customers to make accurate selection.
Provide information on other supporting equipmentaccording to customers' requirements.
  During
With supervisingmanufacturing from the beginning of the product, the pass rate of raw materials into the factory can reach 100%.
The whole process of product manufacturing is carried out in strict accordance with the requirements of product manufacturing procedures, and the qualified rate of ex-factory products can reach 100%.
Provide customers with key pointinspection records of products.
Provide users with photos of production progress regularly.
Products are packed and transported strictly in accordance with export standards.
Provide timely information on the progress of transportation and logistics of products.
  After
Provide targeted installation, usagevideos / drawings / pictures and other materials.
Under the premise of correct installation, normal maintenance and usage, the warranty period of the sold products is 1 year.
After the product warranty period expires, the product sold will be subject to a lifetime warranty. For replacement of the standard parts of the product, the seal will only be charged for the cost.
During installation and commissioning, our after-sales service personnel will communicate with users regularly to understand the running status of our products in time. Assist in installation and commissioning will be offered until the users are satisf
During the operation process of the equipment, temporary faults will be answered in time after receiving customer feedback. After receiving the maintenance notice, we can reply within 1 hour, and provide a solution within 24 hours.
Free lifetime technical support. From the day when the equipment starts to operate, we will conduct a satisfaction survey and inquire about the operation of the equipment by telephone or e-mail every six months, and record the records of the understanding.
Provide assistance in solving problems such as equipment damage during transportation.
  FAQ
In addition to SUS316 material, can stainless steel decarboxylation reactor be made of SUS304 material?
Stainless steel decarboxylation reactor be made of SUS304 material.
In addition to the 50L stainless steel decarboxylation reactor, are there anyother models can be made?
Yes, other models can be currently customized.
How long is the production cycle of stainless steel decarboxylation reactor?
10-15 days.
How long is the production cycle of the glass decarboxylation reactor?
3-5 days.
Can the stainless steel decarboxylation reactor provide 110V / 60Hz voltage equipment?
Stainless steel decarboxylation reactor can only provide 220V / 60Hz voltage equipment.
Product performance shared by customers
Package and transportation
The equipment is packed in a fumigation-free wooden box.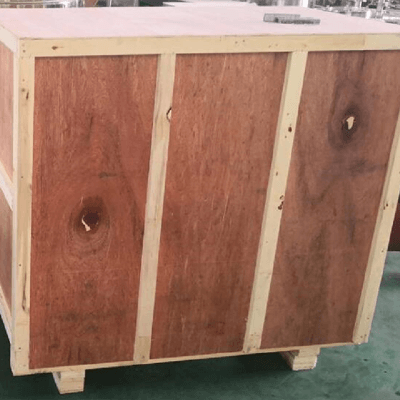 Advantages
Professional design team can provide customized services.
Professionally designed products for ethanol recovery.
Can provide equipment drawings, installation instructions, operating instructions, etc.
Can provide supporting heat and cold sources.
The solution of low-temperature ethanol extraction (CBD extraction) can be systematically solved.