Description
Product Description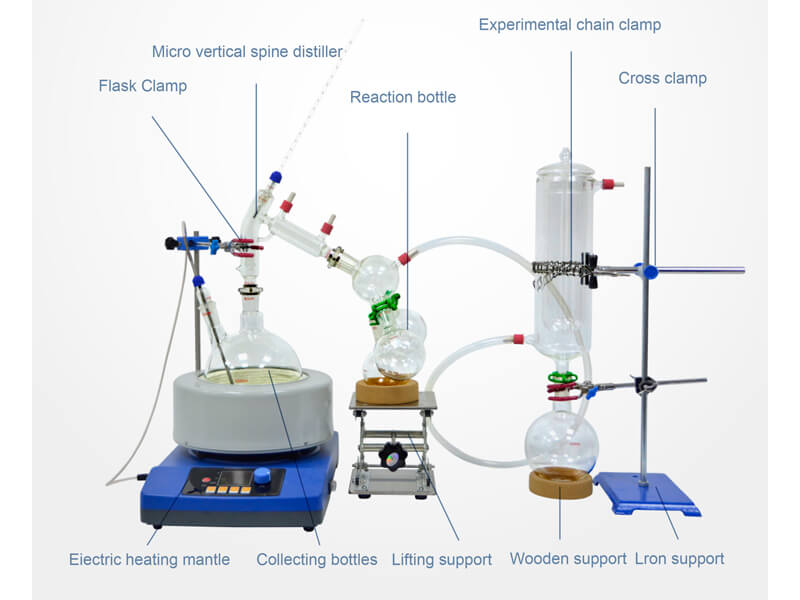 The short path distillation is a technique that removes solvents form mixtures through evaporation, which is mainly used for liquid-liquid separation. The principle is that the pressure difference between the boiling film and condensing surface is the driving force of the steam flow, and the minimum pressure will cause the flowing of steam. Under the 1mbar, the operation requires that there is the shortest distance between the boiling surface and condensing surface. The evaporator manufactured based on the principle is called the short-path distillation. The short-path distillation (molecular distillation) is equipped with a inside condenser which is opposite to the heating surface, and make the operation pressure reduce to under 0.001mbar. Its relative low boiling temperature is very suitable for the material with heat sensitive and high boiling point.
Product Parameters
Short-Path Distillation
Model
SD-2
SD-5
SD-10
SD-20
Material
G3.3
Heating Capacity(ml)
2000
5000
10000
20000
Heating temperature(℃)
Room temperature -250
Accuracy(℃)
±1
Vaccuum Degree(Mpa)
0.098
Working temperature(℃)
5-40
Voltage
220V/50Hzor110V/60Hz
380V/50Hz
Package Size
450*450*600
580*580*735
850*850*600
Weight
18
24
30
Product Details
Glass parts are connected by the frosted mouth, possessing easy operation and good sealing performance. The plastic clamps are used to fix, which can avoid loose interface.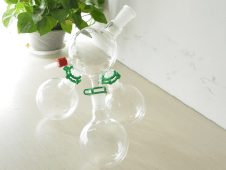 The vertical spine structure can be used for fractionation function. The vacuum sandwich is used to weaken the influence of wind and greenhouse to maintain the appropriate temperature gradient in the column.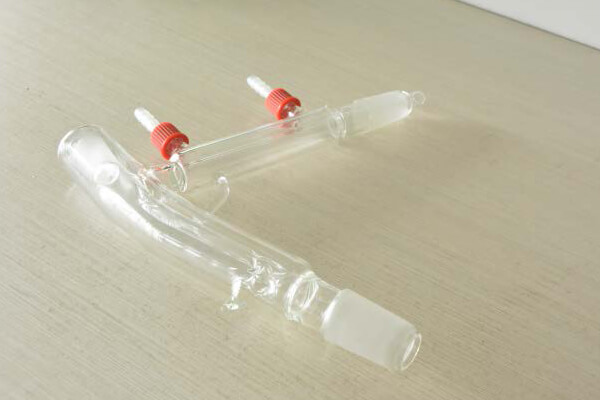 The vacuum valve can be equipped on the micro vertical spine distiller, used for vacuum pumping.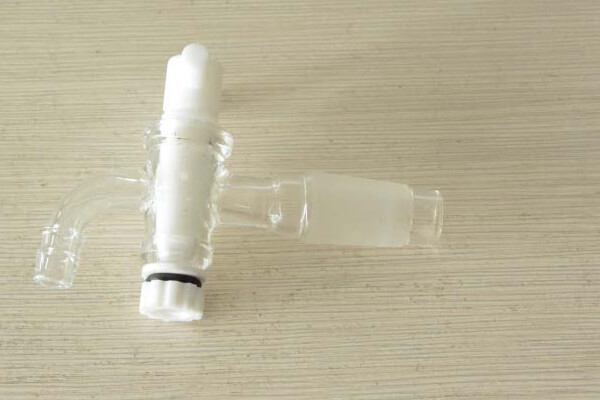 The double-mouth reaction flask is adopted, with a special feeding port, which is convenient for feeding.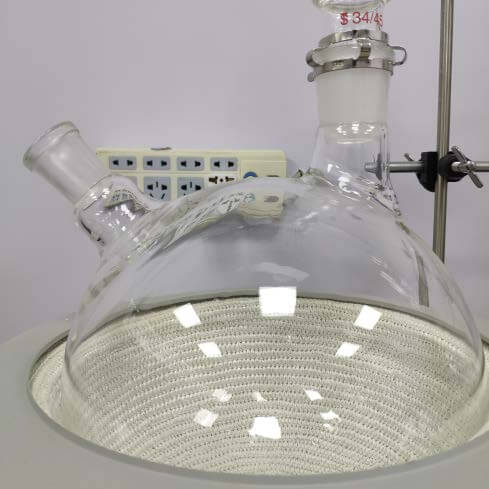 Product Parts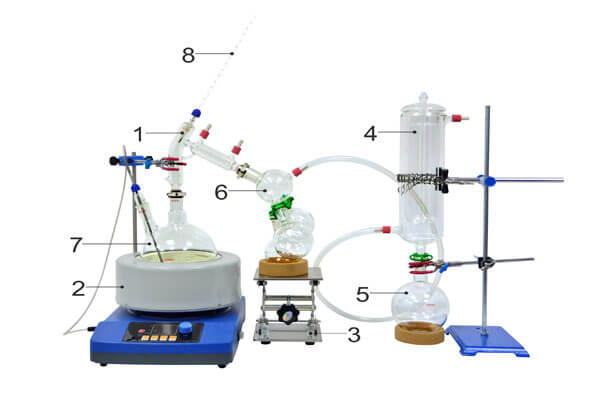 Distiller
Electric heating mantle
Lifting support
Cold trap
Receiving flask
Glass parts
Reaction flask
Thermometer
How to Show Short Path Distillation Apparatus?
Quality Certification