Product Description
RE-501 rotary evaporator's maximum capacity is 5000ml, rotate speed is 5-120r.p.m, motor power is 40W. RE-501 rotary evaporator is the basic rotary evaporator series product of Henan Lanphan at present, it has manual up and down handle. The independent developed and elaborate designed machinery and glass components can accurately set the location of glass component. The digital display rotate speed and heating kettle's temperature helps you optimally control all distillation process. New type fixation system greatly simplified the operation process of changing evaporating flask.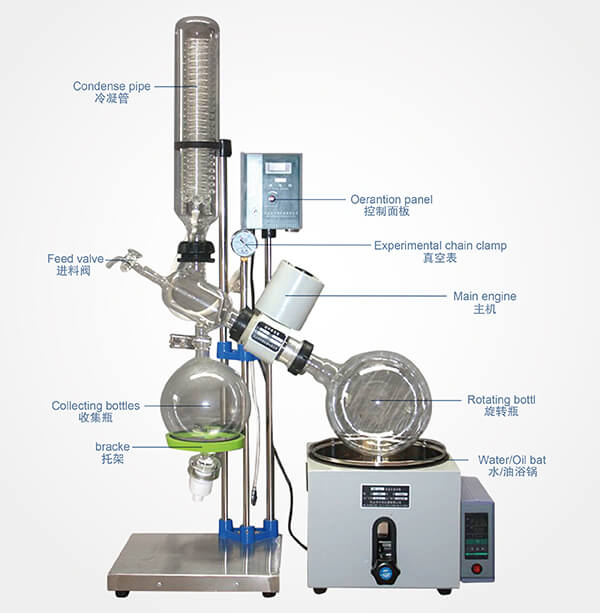 RE-501 5L Rotary Evaporator Parts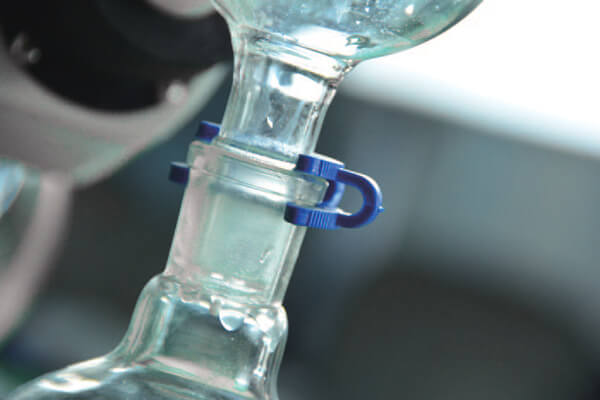 Among standard bottle neck glass there has PTFE clamp cover, which can prevent glass ground seizur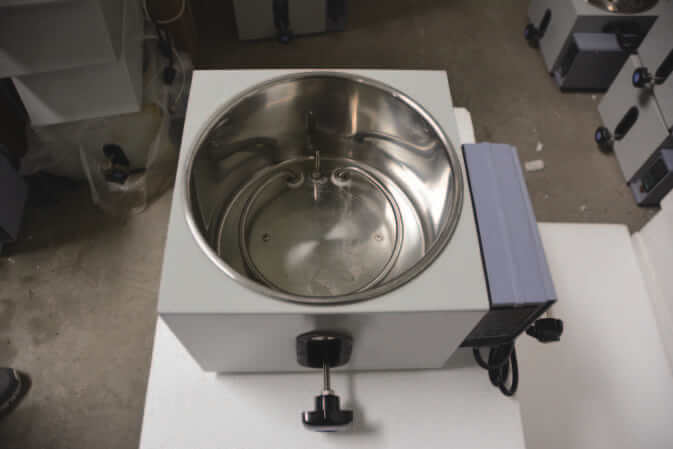 Heating kettle's operation button has the function of temperature locking, in order to easily control experimental temperature;Has the function of dry burning resistant protection and safe temperature loop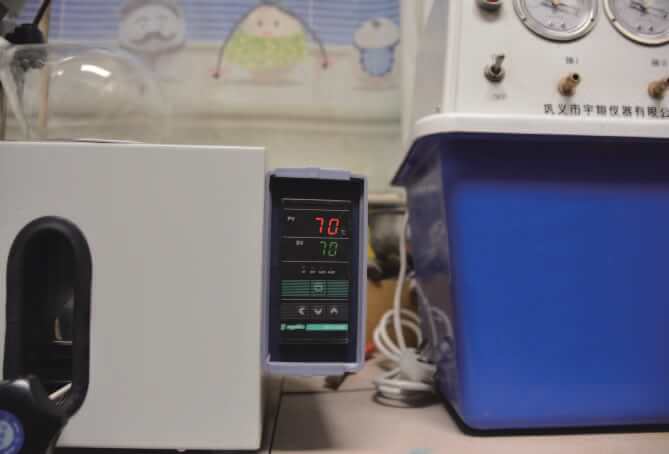 The digital display of rotor speed and the temperature of the heating pot makes the parameters information clear at a glance. The main engine can be raised or lowered by manual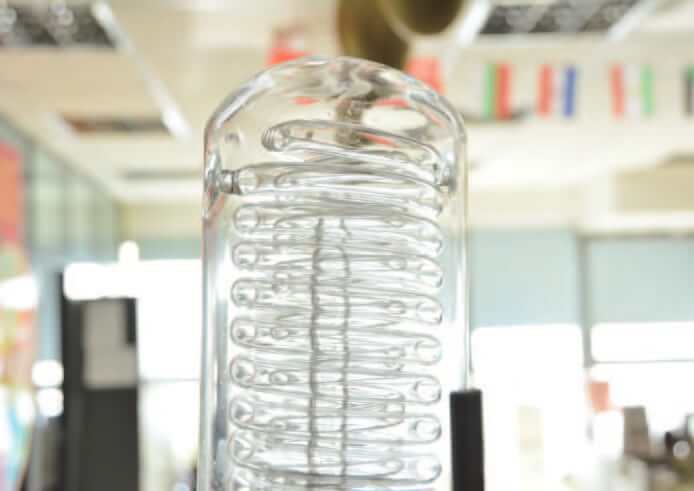 Equipped with efficient vertical condensate glass component, condensation area can reach up to 1500cm², fast condensation speed, recovery rate almost 100%
Technical Parameter of RE-501 5L Rotary Evaporator
Basic Parameter
Type
RE-501
Glass Material
GG-17
Support Material
stainless steel
Shell Material
Antisepsis Plastic Spraying 310*320*240mm
Inner Container Material
stainless steel 280*170mm
Baseboard Size
350*330mm
Rotary evaporator flask
5L ¢50 flange aperture
Volume of Recycling Bottle
3L 35# ground aperture
Vacuum Degree
0.098Mpa
Rotating Power
40W
Rotating Speed
0-120rpm
Heating Power
2KW
Temperature Control Range of Bath Kettle
400℃
Temperature Accuracy
±1℃
Voltage/Frequency (V/Hz)
220V/50Hz
Up and Down Distance
120mm
Shape Size(mm*mm*mm)
700*335*1009mm
Package Size(mm*mm*mm)
1040*620*410 0.26 m³
Package Weight (KG)
38
Function Allocation
Speed Adjustment Mode
Electrodeless Speed Regulation
Rotate Speed Display Mode
Digital Display
Temperature Display Mode
Digital Display K Type Sensor
Temperature Control Mode
Smart Temperature Control
Sealing Mode
PTFE Sealing
Evaporator Condenser
Vertical Condenser 100*510mm 29#Standard Aperture
Up and Down Mode
Manual Up and Down of Bath Kettle
Continuous Charging
Standard Aperture Feeding Valve
Vacuum Display Mode
Vacuum Meter
Optional Equipping
Anti-splash Device
Equipping Transparent Cover of Bath Kettle
Anti-explosion
Anti-explosion Frequency Changer, Anti-explosion Dynamo EX40We
Frame Part
Plastic Spraying or PTFE Spraying
Our company's laboratory glass and laboratory instruments are independent research and development, available for custom-made according to client requirements.
Packing List of RE-501 5L Rotary Evaporator
Host
1
Rotary Bottle
1
Electric Cabinet
1
Recycling bottle
1

Aluminum Backing Ring of 

Special Sealing Ring
1
Evaporator Condenser Pipe
1
Sealing Gasket
1
Suction Pipe
1
Protective Pipe 3A
1
Protective Pipe
1

Thermostat Water Bath Kettle

1
Special Components (additional Purchase)
Matching Products
Chiller manufacturers have chillers for sale
Quality Certification