Product Description
SHZ-D(III) desktop anti-corrosive circulating water vacuum pump
is based on the utility of circulating water pump, from small laboratory, referred to as Japan's desktop pump, and reduce the volume and to improve the one-time molding shell. Based on the multi-purpose vacuum pump for circulating water and giving consideration to the small laboratory area, the
SHZ-D(III) Circulating Pump
has a smaller volume and its shell takes shape once, featuring small size, light weight and elegant appearance and other characteristics. It has double tables, double-headed pumping, four tables and four taps, and a double-sided identical multi-purpose vacuum pump. Hence, teachers can demonstrate intuitively, while students can start up and shut down on either side. The machine body adopts double taps and can be used separately or in parallel with two vacuum gauges. The main engine is made of the stainless steel movement and anti-corrosion movement. It is corrosion resistant, non-polluting, low noise and easy to move. The vacuum valve can be installed according to users' need. Four students are allowed to do chemical experiments at the same time so that the experimental space can be reduced.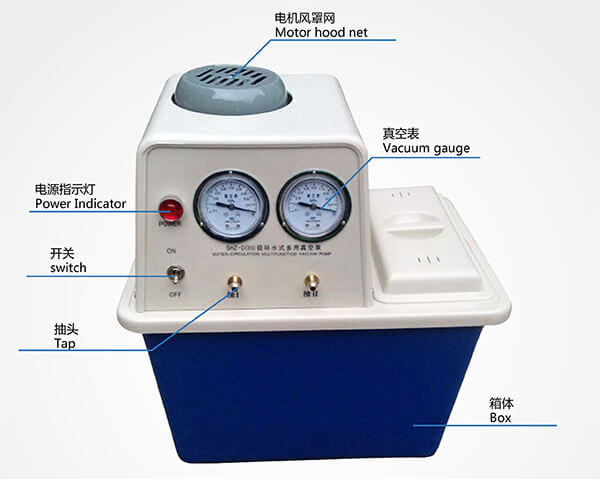 Product Details
The copper taps can't rust easily.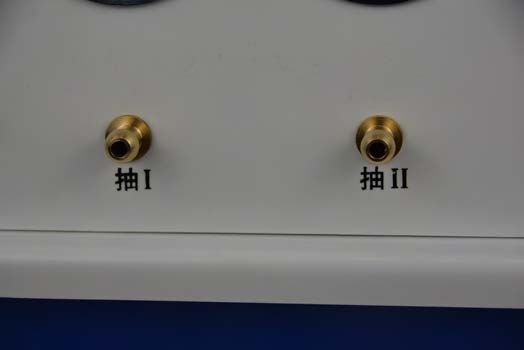 The double gauges and taps can be used separately or in parallel, with two vacuum pumps.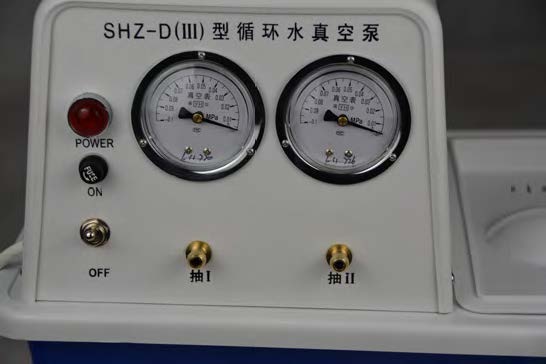 The same sides can allow four students to do experiments at the same time, saving the laboratory area.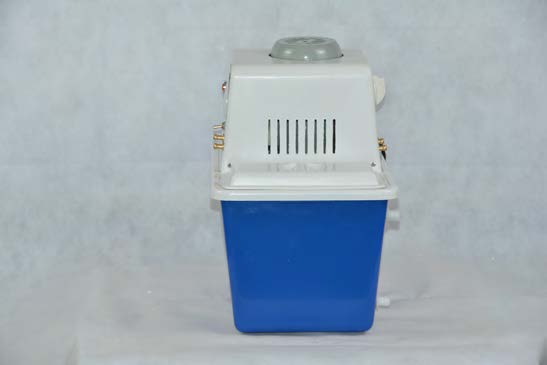 The box body is made of anti-corrosion material and has corrosion resistance.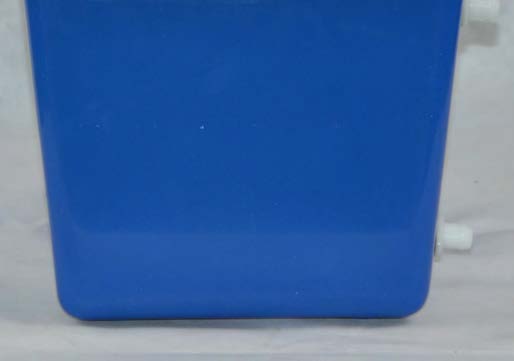 Working Process
The pump body is filled with an appropriate amount of water as a working fluid. When the impeller rotates clockwise according to the figure, the water is thrown around by the impeller. Due to the centrifugal force, the water forms a closed ring of approximately equal thickness depending on the shape of the pump chamber. The inner surface of the lower portion of the water ring is just tangent to the impeller hub, and the upper inner surface of the water ring is just at the tip of the blade (actually the blade has a defined insertion depth in the water ring). At this time, a crescent space is formed between the impeller hub and the water ring, and this space is divided by the impeller into a plurality of small cavities equal to the number of blades. If the lower part of the impeller is used as the starting point, then the impeller is 180 degrees before the rotation, the small cavity area is increased from small to large, and communicates with the suction port on the end face. At this time, the gas is sucked, and when the inhalation is finished, the small cavity is Isolated from the suction port; when the impeller continues to rotate, the small cavity becomes larger and smaller, so that the gas is compressed; when the small cavity communicates with the exhaust port, the gas is discharged outside the pump.
Product Advantages
High temperature and corrosion resistance, good insulation performance, stepless speed regulation, stable in low speed and powerful in high speed.
Product Parameters
Model
Power
Working Power Supply
Flow
Lift
Machine Material
Tapping Number
Single Tap Sucking Rate
Max Vacuum Degree
Water Storage Tank Volume
SHZ-DⅢ
180W
220V
20L/MIN
8M
Anti-Corrosion
2
10L/MIN
0.098MPA
15L
SHZ-DⅢ Transparency Water Tank
180W
220V
20L/MIN
8M
Stainless Steel
2
10L/MIN
15L
SHZ-DⅢ Stainless Steel Water Tank
180W
220V
20L/MIN
8M
Stainless Steel
2
10L/MIN
15L
SHZ-DⅢ Four Meter Four Tapping
370W
220V
40L/MIN
12M
Anti-Corrosion
4
10L/MIN
15L
SHZ-DⅢ Four Meter Four Tapping
370W
220V
40L/MIN
12M
Stainless Steel
4
10L/MIN
15L