Description
The SHZ-95B vertical circulating water vacuum pump uses circulating water as the working fluid, which is a new vacuum pump that adopts the principle of jet flow to generate negative pressure.
SHZ-95B Vertical Circulating Water Vacuum Pump is a new type of vacuum pump designed with circulating water as working fluid and negative pressure generated by jet principle. It is not only a vacuum pumping device, but also provides the reaction device. The pump has the characteristics of no oil, no pollution, corrosion resistance, low noise, convenient and flexible. It adopts anti-corrosion movement or stainless steel movement, vertical motor and multi-purpose machine.
Product Features
(1) This machine adopts five taps, which can be used separately or in parallel, and is equipped with a vacuum gauge;
(2) Non-polluting, corrosion-resistant, low noise, convenient and durable, saving water and electricity;
(3) The main machine is made of two models: stainless steel movement and anti-corrosion material movement;
(4) Small size, light weight, convenient movement and beautiful appearance;
(5) The machine adds water level and the indicator light is displayed; high, medium and low.
Product Details
Equipped with wear and pressure resistant rubber wheel, which is convenient to move and has long service life.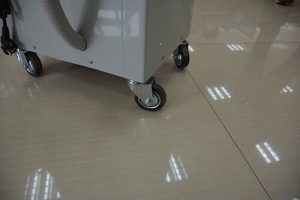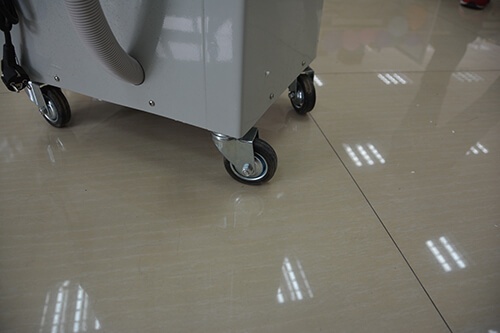 Five taps of single or multiple using. Parallel connected with five-way pipe (optional) has larger sucking rate, which is able to satisfy the needs of large scale rotary evaporator or reactors.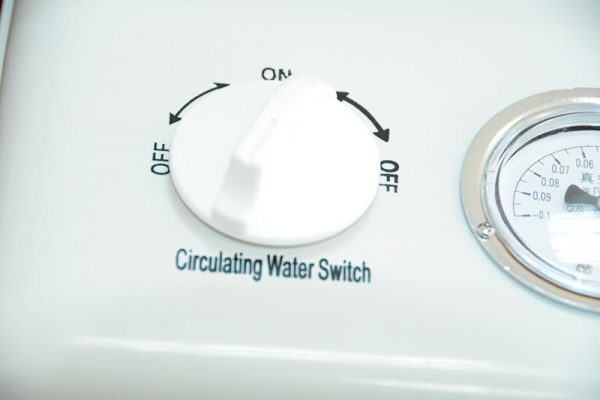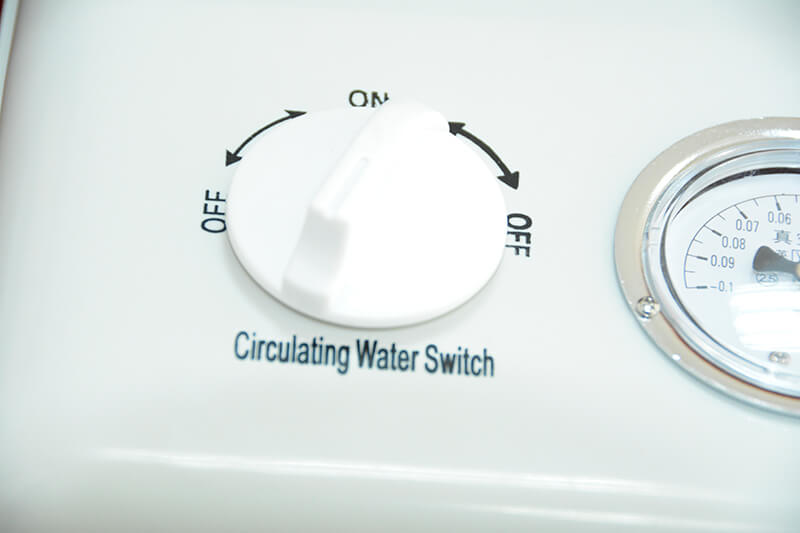 Label on water inlet and outlet is clear, and details manifesting excellent services.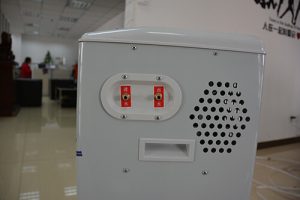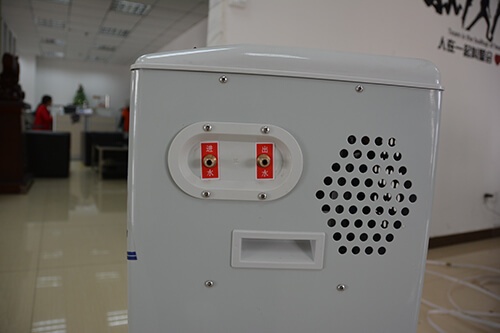 Vacuum meter makers experiment conditions clear at a glance.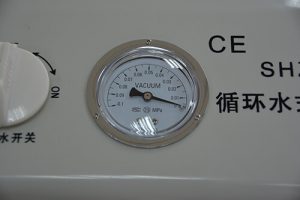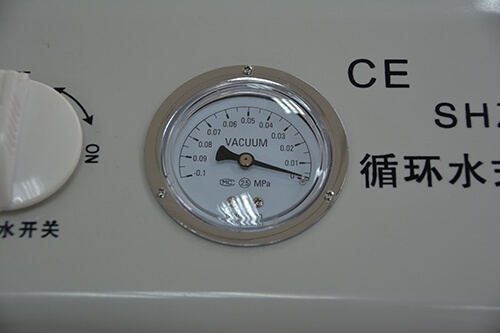 High, middle and low water level dosplay, which is convenient and easy to control experiment condition.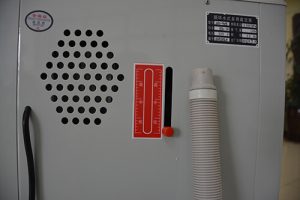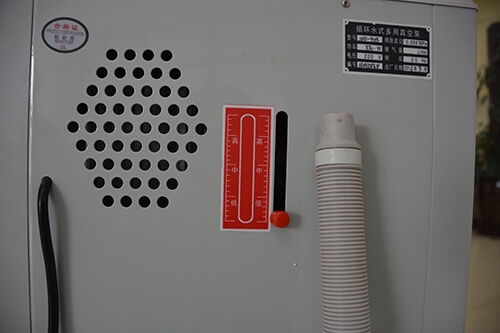 Product Parameters
| | |
| --- | --- |
| Product Type | SHZ-95B |
| Flow Rate (L/min) | 80 |
| Lift (m) | 12 |
| Power (W) | 370 |
| Single end sucking rate (L/min) | 10 |
| Water storage tank volume(L) | 50 |
| Vacuum Degree (Mpa) | -0.098 |
| Voltage/Frequency (V/Hz) | 220/50 |
| Tap Number | Single meter five taps |
| Boundary Dimension (mm*mm*mm) | 450*340*840 |
| Body material | Anti-corrosion Type |
| Noise (dB) | <50 |
| Dead Weight (Kg) | 35 |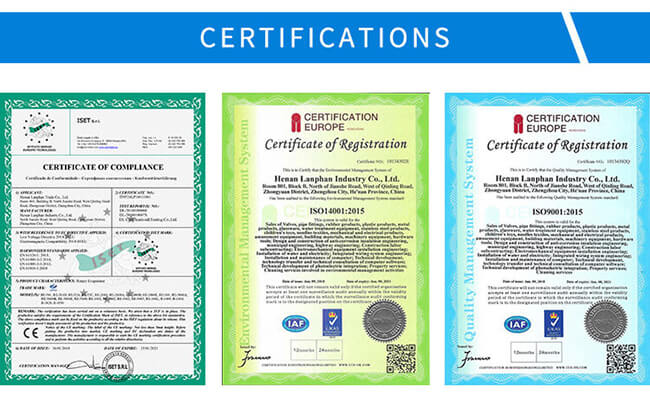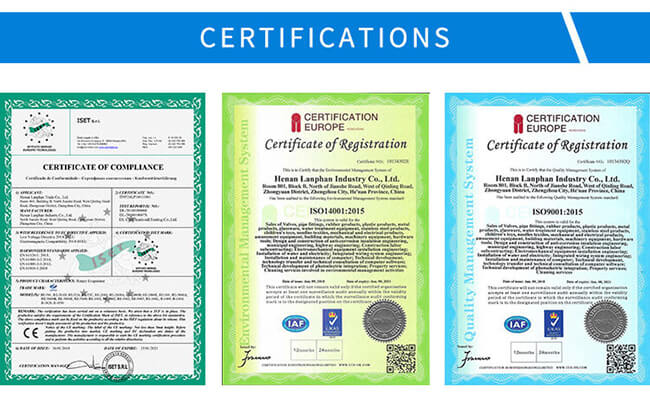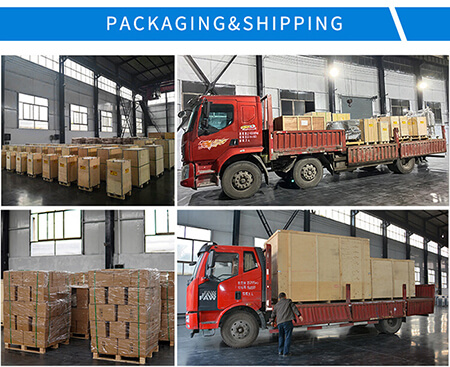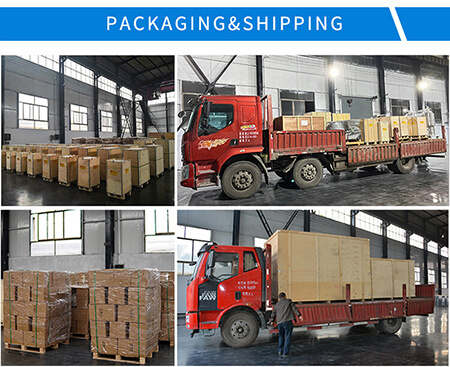 Ready to Query? Get a quote now!
Contact us for a free quote