Description
Product Description
RE100B-Pro rotary evaporator is a new generation intelligent product of Henan Lanphan, the temperature and rotating speed is liquid crystal display, control part uses high performance single chip as the main control chip, according to formulate controlled member to use dedicated control program. The RE100B-Pro rotary evaporator is elegant in appearance, stable in performance.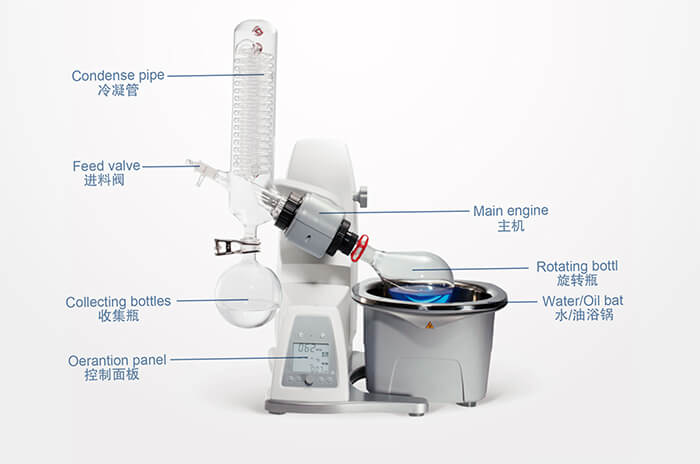 Product Details
The water bath is resistant to high temperature and corrosion.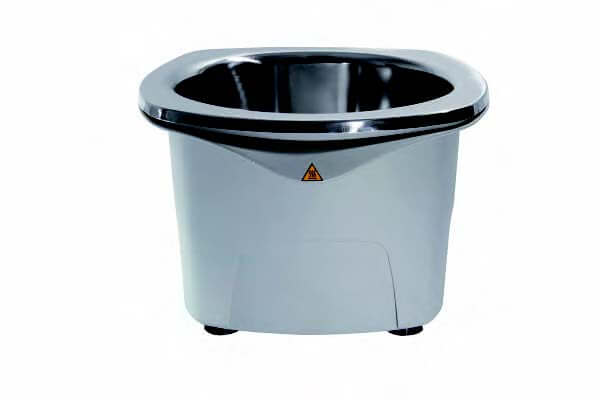 The condenser uses double spiral coil pipe, and the condensation area is up to 1500cm². The solvent condensation speed is fast, and recovery rate approaches to 100%.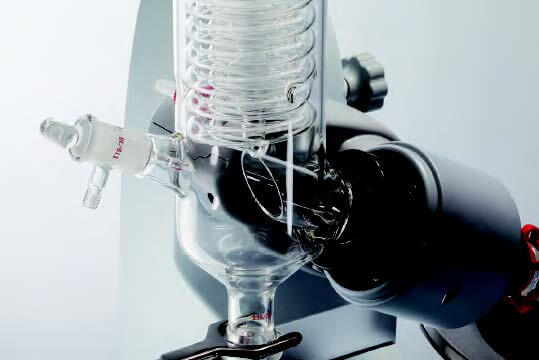 The rotating bottle is made of high-quality material and has long service life.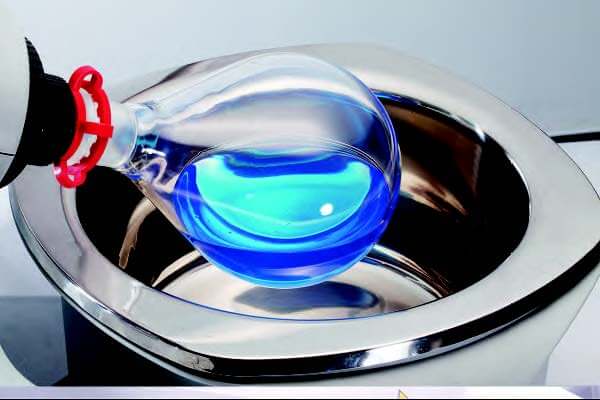 Large LCD screen can display temperature, rotating speed, timing information at the same time, which is intelligent and convenient.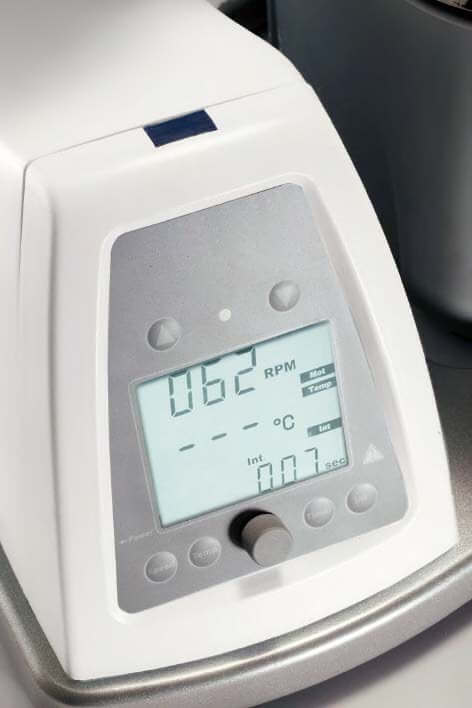 Product Parameters
| | |
| --- | --- |
| Model | RE100B-Pro |
| Rotating Flask Volume[L] | 1L (l00mL 250ml 500ml 2L Optional) |
| Receiving Flask Volume[L] | 1L (l00mL 250mL 500mL 2L Optional) |
| Voltage [VAC] | 100-120/200-240 |
| Frequency [Hz] | 50/60 |
| Power [W] | 1400 |
| Vacuum Degree[Pa] | 399.9(3mmHg) |
| Motor | Brushless DC Motor |
| Speed Range [rpm] | 20-280 |
| Speed Display | LCD |
| Forward & Reverse Rotation | Yes |
| Temperature Range [℃] | RT-180 |
| Temperature Control Accuracy[℃] | 士 1 |
| Heating Power [W] | 1300 |
| Temperature Display | LCD |
| Condenser Cooling Area[cm2] | 1500 |
| Lifting Method | Electric |
| Lifting Distance [mm] | 150 |
| Timing | Yes |
| Time Display | LCD |
| Time Setting Range [min] | 1-999 |
| Size [DxWxHmm] | 420x400x580 |
| Weight [kg] | 20 |
| Environmental Temperature Range ℃] | 5-40 |
| Relative Humidity | 80% |
| DIN EN60529 Protection Level | IP20 |
| USB | Yes |