Description
Product Description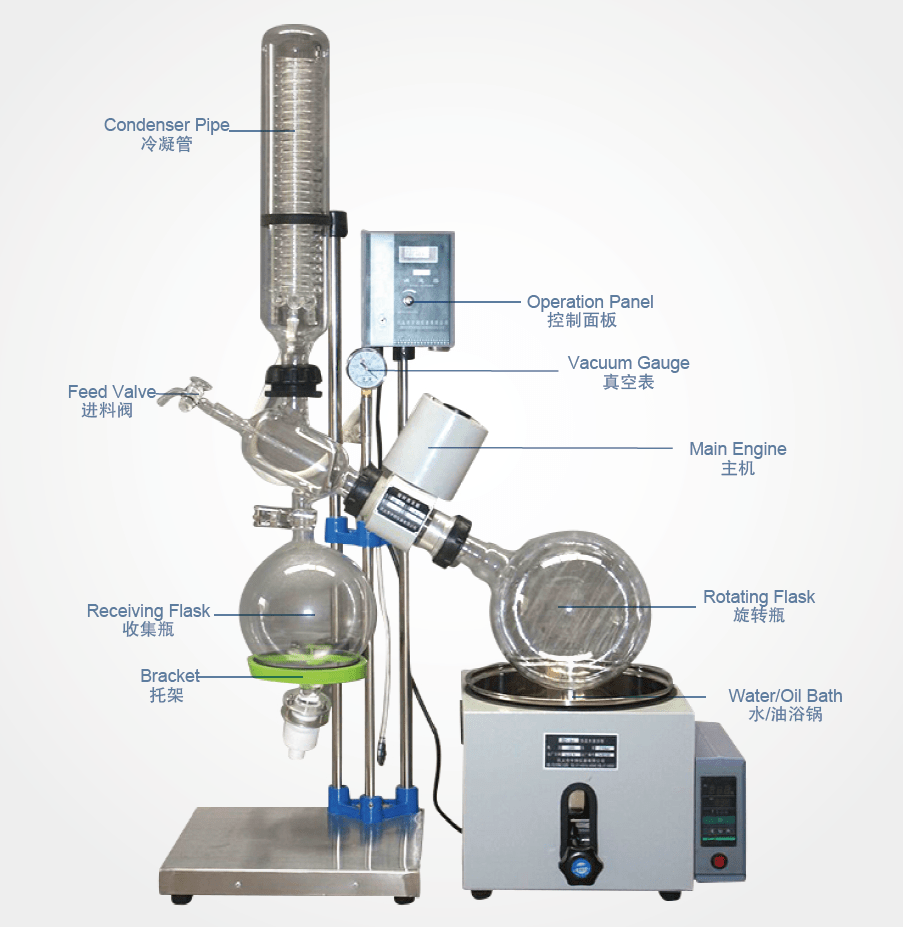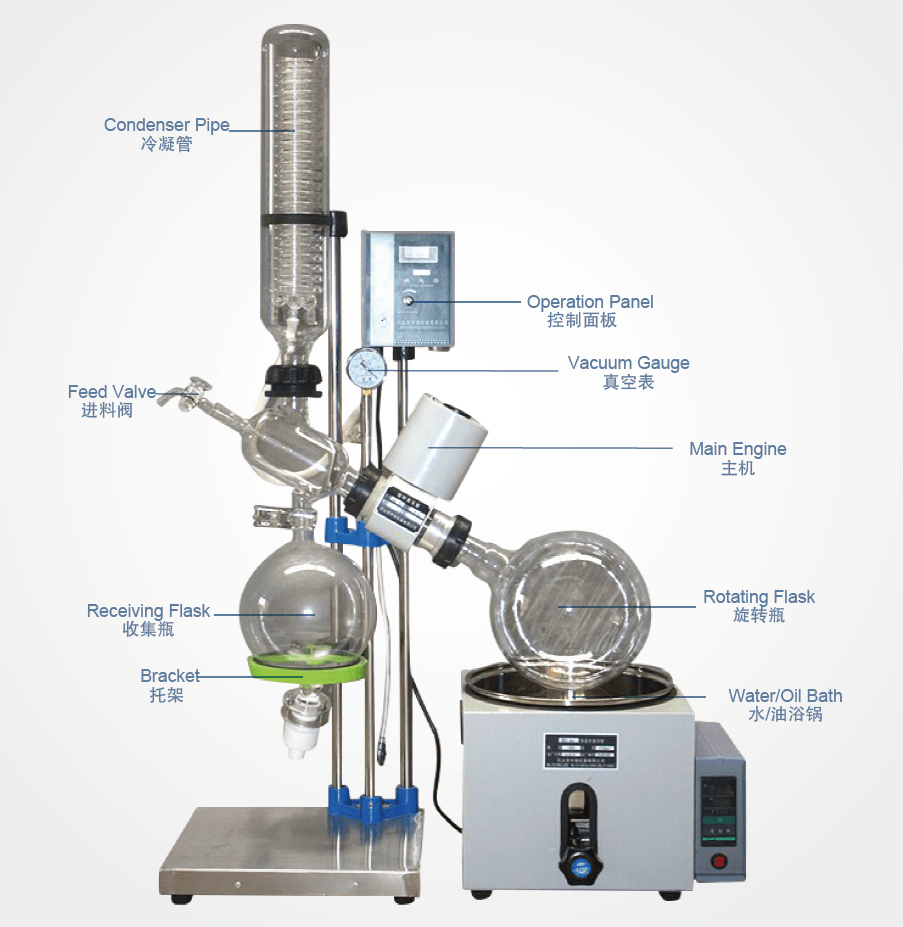 The RE-501 5L Rotary Evaporator's maximum capacity is 5000ml, the rotating speed is 5-120r.p.m, and the motor power is 40W. The RE-501 5L Rotary Evaporator is the basis of Lanphan's existing rotary evaporators. It has a manual lifting handle, a self-developed machinery and a well designed glass component. The location of the glass component can be accurately set. The digital display of the rotating speed and the heating kettle's temperature can help optimize and control all distillation processes. The new type of fixing mechanism greatly simplifies the operation process of changing the evaporating flask.
The rotary evaporator, also known as rotavap or rotovap, is a common lab instrument used in chemical laboratory. It's mainly adopted to distill a large amount of volatile solvents continuously under the negative pressure. It is capable of separating and purifying reaction products especially for the concentration of liquid extract and distillation of receiving fluid during the chromatographic separation. As the evaporator is vacuumized, the boiling point of the solvent to be distilled decreases. In general, the component distilled from the sample is the target component in the chemical research, such as extracting some natural component from organic synthesis sample. Generally, the rotary evaporator is used to separate components with low boiling points, such as ethane and ehtyl acetate, which are liquids at room temperature and normal pressure. Furthermore, some component in the sample can be removed through standard operation.
Product Parameters
Basic Parameters
Type
RE-501
Glass Material
GG-17
Support Material
stainless steel
Shell Material
Antisepsis Plastic Spraying 310*320*240mm
Inner Container Material
stainless steel 280*170mm
Baseboard Size
350*330mm
Rotary evaporator flask
5L ¢50 flange aperture
Volume of Recycling Bottle
3L 35# ground aperture
Vacuum Degree
0.098Mpa
Rotating Power
40W
Rotating Speed
0-120rpm
Heating Power
2KW
Temperature Control Range of Bath Kettle
400℃
Temperature Accuracy
±1℃
Voltage/Frequency (V/Hz)
220V/50Hz
Up and Down Distance
120mm
Shape Size(mm*mm*mm)
700*335*1009mm
Package Size(mm*mm*mm)
1040*620*410 0.26 m³
Package Weight (KG)
38
Functional  Configuration
Speed Adjustment Mode
Electrodeless Speed Regulation
Rotate Speed Display Mode
Digital Display
Temperature Display Mode
Digital Display K Type Sensor
Temperature Control Mode
Smart Temperature Control
Sealing Mode
PTFE Sealing
Evaporator Condenser
Vertical Condenser 100*510mm 29#Standard Aperture
Up and Down Mode
Manual Up and Down of Bath Kettle
Continuous Charging
Standard Aperture Feeding Valve
Vacuum Display Mode
Vacuum Meter
Optional Equipping
Anti-splash Device
Equipping Transparent Cover of Bath Kettle
Anti-explosion
Anti-explosion Frequency Changer, Anti-explosion Dynamo EX40We
Frame Part
Plastic Spraying or PTFE Spraying
Our company's laboratory glass and laboratory instruments are independent research and development, which are available for custom-made according to client requirements.
Product Parts
There is a PTFE jacket among the glass of standard mouth, preventing the glass grinding mouth from being damaged. It's convenient to install and dismantle, and easy to clean.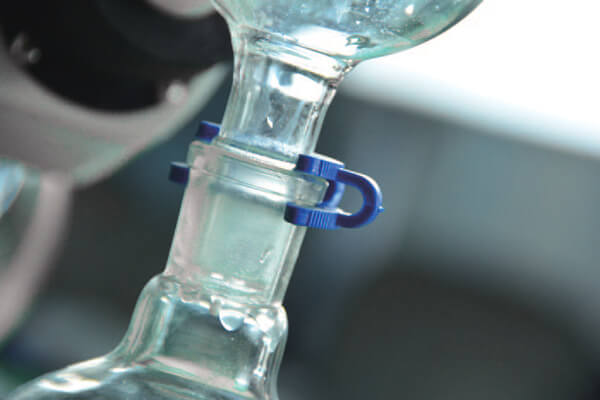 Heating kettle's operation button possesses the function of temperature locking, which is convenient to easily control experimental temperature. The dry burning prevention function and safety temperature loop are possessed as well.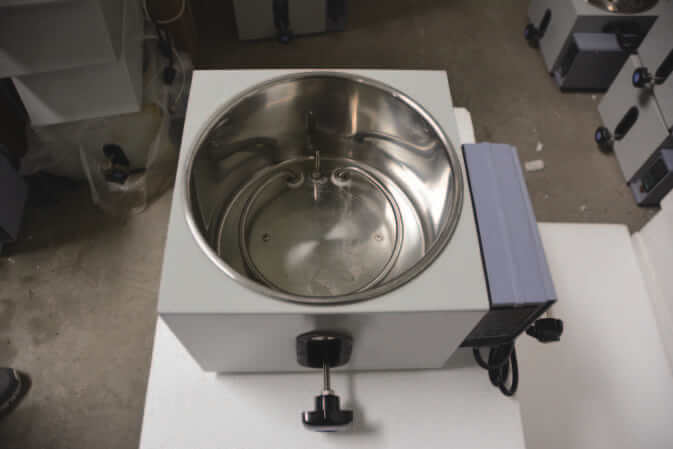 The digital display of both rotating speed and heating temperature makes it easy to observe every parameter. The main engine can be lifted and lowered manually.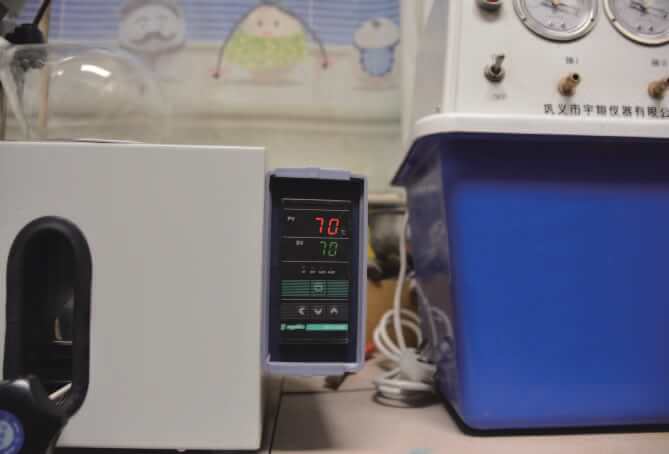 High efficient vertical condensing glass assembly is equipped, which makes the condensation area touch 1500cm², and the recovery rate approach 100% with a fast condensation speed of the solvent.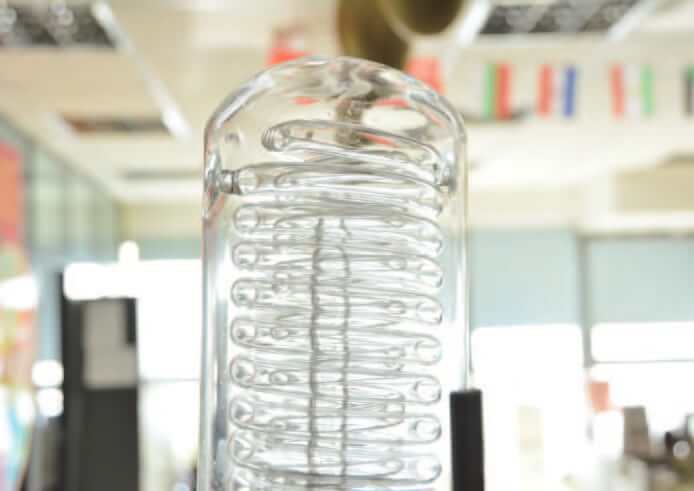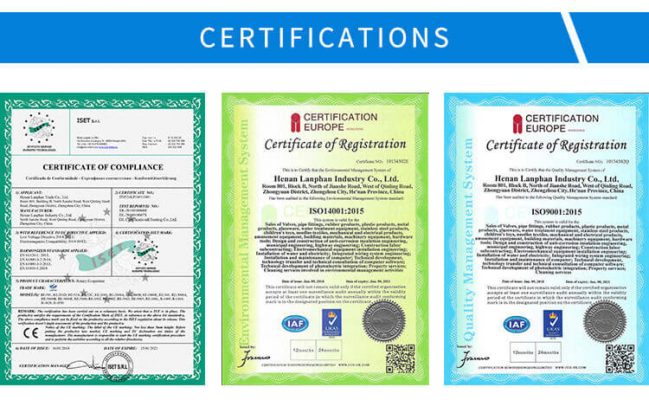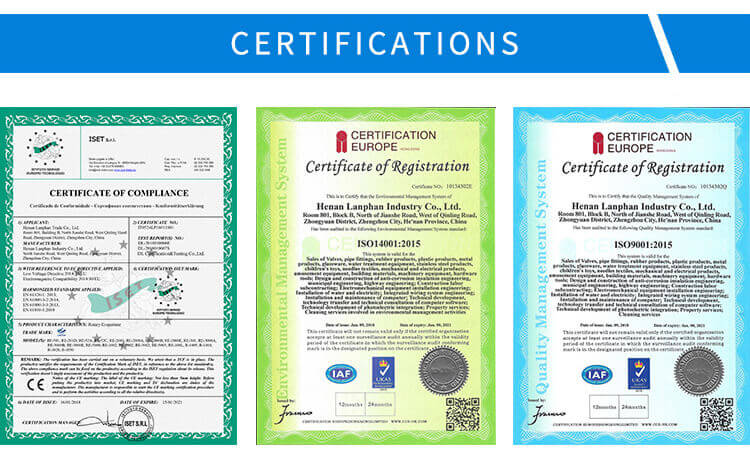 Pre-Sale Service
Provide 24-hour technical consultation and reply;
Provide professional quotation information;
Provide detailed product performance specification;
According to product's using condition, technicians will offer rationalization proposals to assist clients to select proper product types;
Provide other corollary equipment according to client requirements.
In-Sale Service
With supervision from the source of products, the qualified rate of raw materials entering the factory can reach 100%;
Whole manufacturing process are in strict accordance with promised procedure requirements, product qualified rate can reach100%;
Provide product's inspection record of key junctures to customers;
Provide production schedule photos to customers at regular intervals;
Package and transport of products are in strictaccordance with the export standard;
Provide transportation schedule information to clients timely.
After-Sale Service
Provide targeted installation video;
Under the premise of correct installation, normal maintenance and using, we guarantee one-year warranty period;
When warranty period has expired, our sold products enjoys lifetime guarantee repair, we only charge cost price for changing product's standard component and sealing component;
During installation and adjustment period, our after-sale service staff will communicate with customers frequently to know product's running state in time. Assist customers to install and adjust products until customers are satisfied;
If product has malfunction during operation period, we'll offer you satisfied answer in time. We'll reply you within 1 hour and provide solution or send staff to spot within 24 hours after receiving maintenance notification;
Lifelong free technical support. Conduct satisfaction survey and inquiry equipment running condition to clients by telephone or e-mail semiannually from the first day of equipment running, put on records of acquired information;
Provide assistance in solving problems such as equipment damage in the transport.
[title style="center" text="Send Message" tag_name="h2″ color="rgba(32, 163, 219, 0.81)"]
Error: Contact form not found.