Description
Product Description
RE-3000E 3L rotary evaporator
is a newly designed new generation smart rotary evaporator, digital display of temperature, control part use high-performance single chip as main control chip, adopt special control program according to controlled member, beauty in appearance and stable in property. Besides, it has reserved updating connector, which can update software to meet client requirements.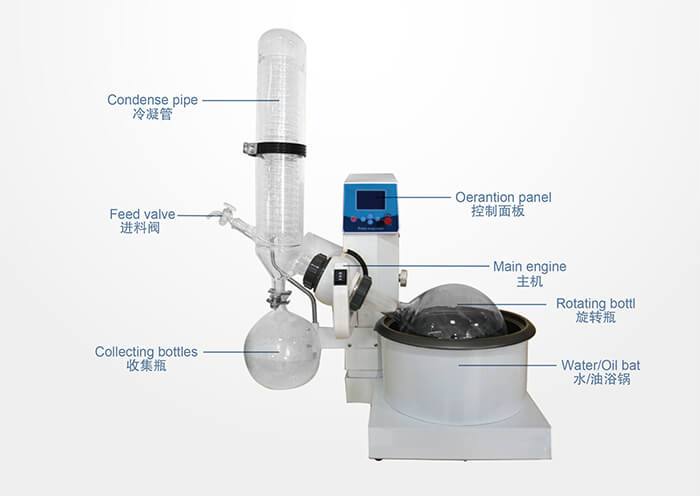 Product Parts
High-efficiency double condenser to ensure the high recovery rate.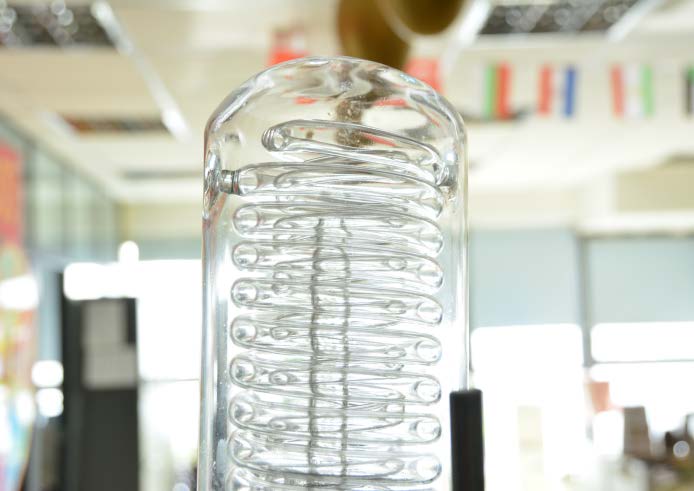 Water bath kettle uses Teflon material, full sealed heater, excellent heat protection and energy-saving effect.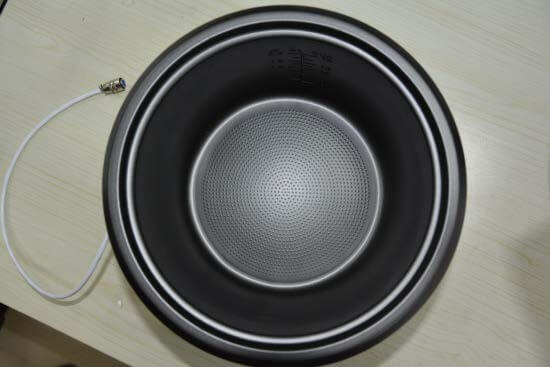 Teflon and fluororubber are double sealed to maintain high vacuum.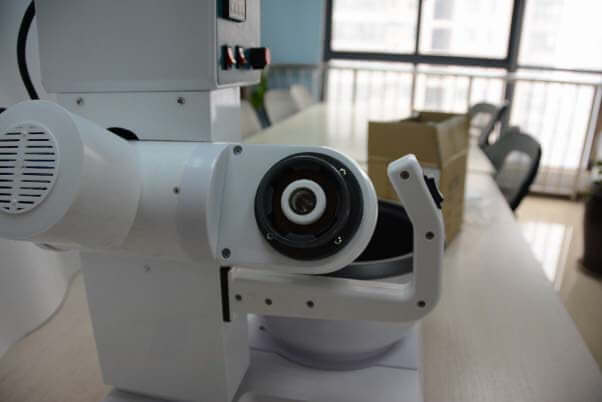 Digital display of temperature, electronic stepless speed regulation, operate stably; Humanized operation system, seesaw type button is easy to handle and fast.
Product Parameters
Basic Parameter
Model
RE-3000E
Glass Material
GG-17
Support Material
Aluminium Alloy
Inner Container Material
Aluminium alloy+Teflon recombination pot, whole sealing heating, 250*130mm
Rotary Bottle Volume
3L    ¢50 flange port
Receiving Flask Volume
2L    35# ball milling port
Rotary Power
40W Brushless Electric Machine
Rotary Speed
0-180rpm
Heating Power
1.5KW
Bath Kettle Temp. Control Range
0-99℃
Temp. Control Accuracy
±1℃
Lifting Power
15W
Lifting Stroke
120mm
Voltage/Frequency (V/Hz)
220V/50Hz
Overall Dimension (mm*mm*mm)
660*420*830
Package Dimension (mm*mm*mm)
630*560*540  0.19m³
Package Weight (KG)
30
Functional Configuration
Electronic Stepless Speed Regulation Display Mode
Liquid Crystal Display
Temperature Display Mode
PT100 Sensor digital display
Temperature Control Method
Intelligent Temperature Control
Sealing Mode
Bothway sealing by Teflon+Fluorine Rubber
Lifting Mode
Automatic rising-lowering of main engine
Condenser
Vertical type condenser 100*510mm
Continuous Charging
19# charging valve
Optional Configuration
Splash-Proof Device
Matching transparency cover is optional
Our company's laboratory glass and laboratory instruments are independent research and development, which are available for custom-made according to client requirements.
Packing List
Machine Part
Glass Part
Nose
1 set
Rotary bottle
1 unit
Floor shelf
1 set
Recycling bottle
1 unit
Aluminum Backing Ring of Assistant Condenser
1 unit
Main condenser
1 unit
Vacuum meter
1 pc
Air conduction bottle
1 unit
Rotary nut
1 set
Feeding Valve
1 unit
Assistant condenser nut
1 set
¢60 flange tap
1 unit
PTFE sealed joint sleeve
1 set
24# vent valve
2 units
PTFE feeding valve with flange plate
1 set
19# vent valve
1 unit
Check valve
1 set
Rotary shaft
1 unit
Aluminum Backing Ring of recycling bottle
1 unit
Assistant Condenser
1 unit
¢60F4 pad
3 units
¢80F4 pad
1 unit
Big black hat
3.5 sets
Transducer
1 set
Water bath kettle
1 unit
Condenser pipe clamp
1 unit
The final interpretation of this operation manual is reserved by our company. If any change in product, please be subject to the real product. The operation manual will not be changed.
Matching Products
[ux_products col_spacing="xsmall" ids="350,211″][title style="center" text="Quality Certifications" tag_name="h2″ color="rgba(32, 163, 219, 0.81)"]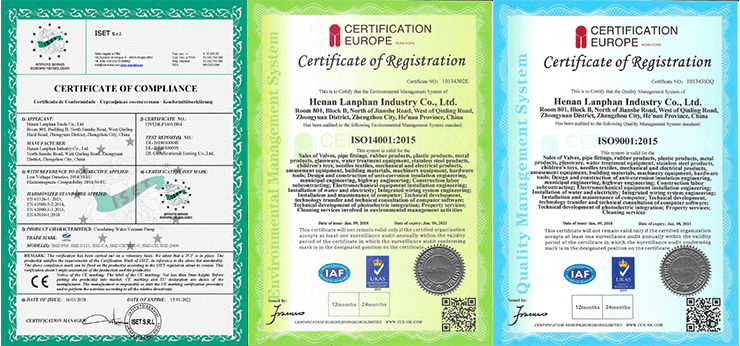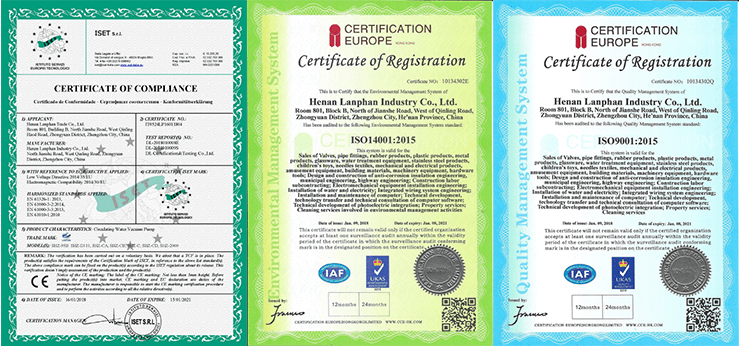 [title style="center" text="Send Message" color="rgba(32, 163, 219, 0.81)"]
Error: Contact form not found.