Description
Product Description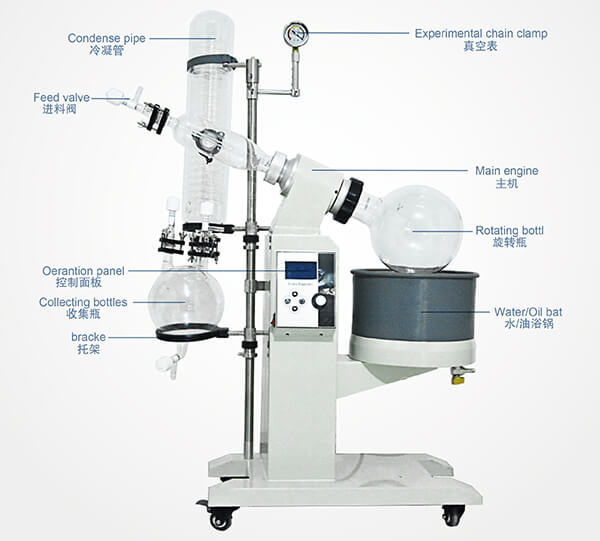 R-1005 5L Vacuum rotary evaporator
adopts stepless speed regulation to make glass rotary flask rotate in a constant speed, material formed a large area of balanced thin film, then the rotating flask is uniformly heated by digital thermostat water bath, evaporated under vacuum condition in a high speed, solvent steam is cooled through high-efficient glass condenser and recycled to receiving flask. R-1005 rotary evaporator is a new type rotovap of our company, we have four types for your choice: 5L, 10L, 20L, 50L.
Product Advantages
R-1005 rotary evaporator inherits the advantages of RE-1002 rotary evaporator. Besides, it has new breakthrough:1. Vacuum manometer displays real time vacuum degree, and oil meter is shockproof.2. Check valve control, continuously charging, it can be vacuum switched in working condition.3. All valves use newest hand wheel valve, has good sealing, and operation is more convenient.4. Water bath is electric lifting, lifting part uses reducing reinforcement motor, and lifting process is more stable.6. If sudden power lost during operation, when reconnect the power, it will stop heating automatic.
Product Details
Special designed vacuum meter has high precision and good quality.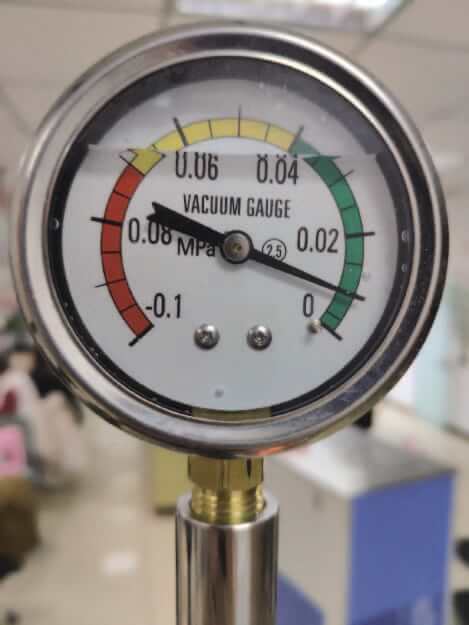 Main condenser and auxiliary condenser structure, double backflow snakelike condenser increase cooling area and promote cooling efficiency.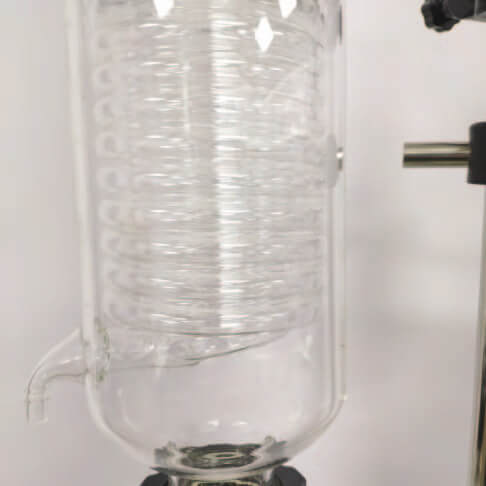 Flange connection make it easy to dismount nad has high fastening strength.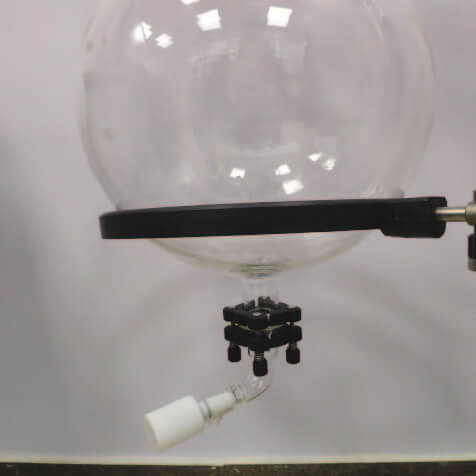 LCD screen display both temperature and rotating speed, and the operation is simple and convenient.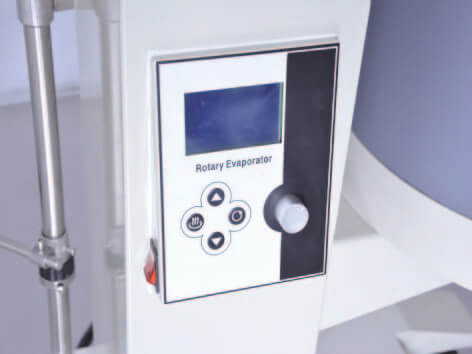 Product Parameters
Model
R-1005
R-1010
R-1020
R-1050
Optimum ambient temperature (℃)
5~25
Power (V/Hz)
Single-phase 110/60
Single-phase 220V/60HZ
Speed regulation of main engine
Digital variable-frequency stepless speed regulation
Digital direct current stepless speed regulation
Rotate speed of main engine (rpm)
10-140
20-130
20-110
Rotary motor
40
60
120
Temperature control (℃)
Digital temperature control, constant temperature -99℃
Maximum vacuum degree (Pa)
399.9Pa(under 3mmHg)
Rotary flask (L)
5 Flange mouthØ50
10 Flange mouthØ95
20 Flange mouthØ125
50 Flange mouth Ø125
Receiving flask (L)
3
5
10
20
Condenser pipe
Vertical dual coil pipe
Upright, main condenser + auxiliary condenser, efficient tri-backflow condenser pipe
Evaporative capacity (L/h)
Water ≥2 Alcohol ≥4
Water ≥3.2 Alcohol ≥6.5
Water ≥5 Alcohol ≥11
Water ≥9 Alcohol ≥19
Water bath pot material
Stainless steel
Water bath pot size (mm)
Φ280×170
Φ350×220
Φ450×250
Φ550×320
Lifting function
Electric lifting
Electric + manual lifting
Lifting stroke (mm)
0-150
0-160
0-190
0-180
Complete machine power (kW)
2.2
4.8
6.3
8.3
Dimension (mm)
765×400×1070
920×550×1700
1250×600×2100
1320×770×2340
Packing List
| | | | |
| --- | --- | --- | --- |
| Host | 1 | Rotary Bottle | 1 |
| Electric Cabinet | 1 | Recycling bottle | 1 |
| Aluminum Backing Ring of&nbsp Special Sealing Ring | 1 | Evaporator Condenser Pipe | 1 |
| Sealing Gasket | 1 | Suction Pipe | 1 |
| Protective Pipe 3A | 1 | Protective Pipe | 1 |
| Thermostat Water Bath Kettle | 1 | Special Components (additional purchase) | |
[title style="center" text="Quality Certification" tag_name="h2″ color="rgba(32, 163, 219, 0.81)"]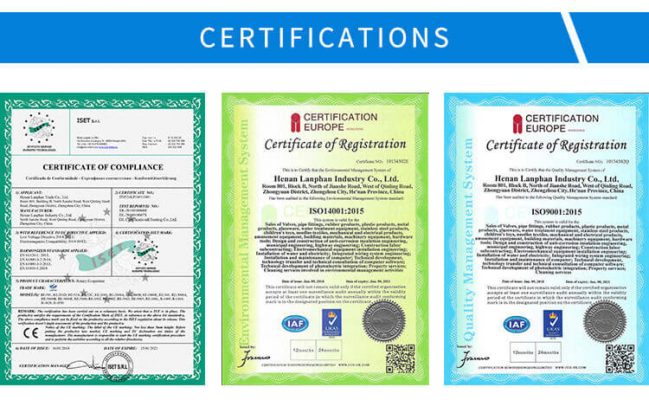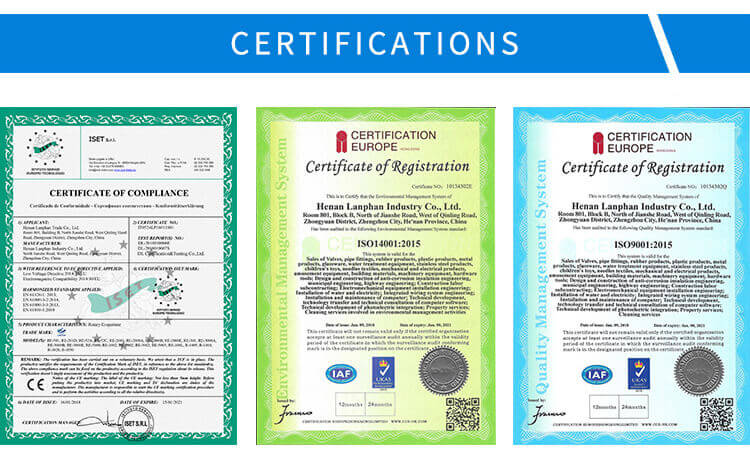 [title style="center" text="Package & Delivery" tag_name="h2″ color="rgba(32, 163, 219, 0.81)"]