Description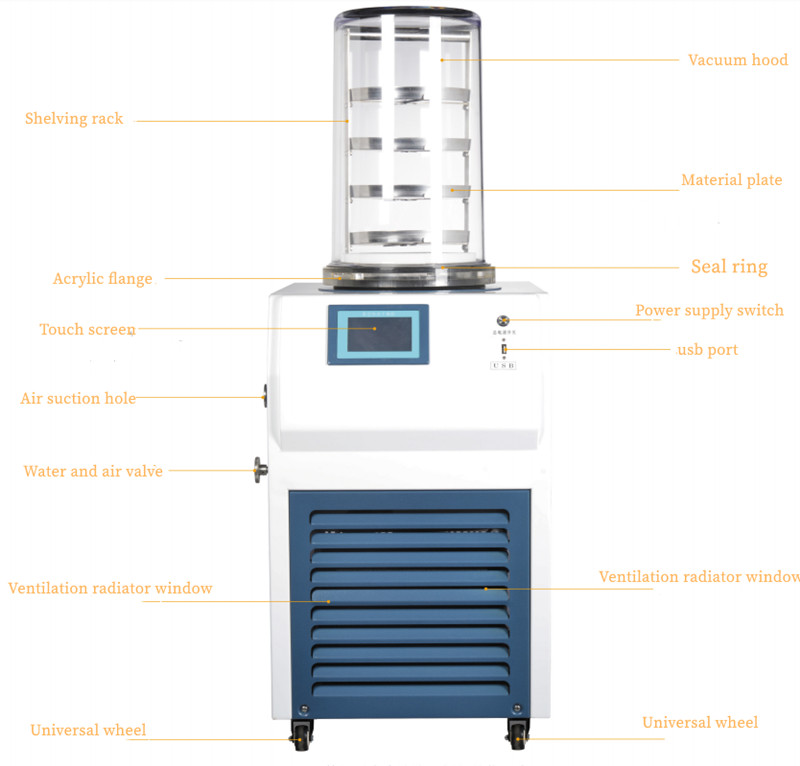 A freeze dryer is a kind of device designed and developed based on the freeze drying technology. It can be used to carry out the dehydration process in order to preserve perishable material or make the material more convenient for transport. It is mainly composed of the cooling system, vacuum system, heating system and dehumidification system.
Lab Freeze Dryer Application
Laboratory freeze dryer is widely used in medicine, pharmaceutical, biological research, chemical industry and other fields.
Freeze-dried items are easy to preserve for a long time, and can be restored to the state before freeze-dried and retain the original biochemical characteristics after adding water. It is suitable for laboratory use and can meet the requirements of routine lyophilization in most laboratories.
ZLGJ-18 Lab Freeze Dryer Parameter
Product Model

ZLGJ-18

Ordinary

ZLGJ-18

Multi manifold

ZLGJ-18

Gland

ZLGJ-18

Multi manifold gland

Freeze-drying area

0.18㎡

0.18㎡

0.09㎡

0.09㎡

Cold trap coil temperature

-55℃(no load)/-80℃(no load)

Limit vacuum degree

Below 5pa(no load)

pumping rate

4L/S

Water catching capacity

6kg/24h

Cooling Method

Air cooling

Defrosting Method

Natural Defrosting

Total Power

1100w

relative humidity

≤70%

Voltage/ Power Supply

single phase 220v 50hz
ZLGJ-18 Lab Freeze Dryer Introduction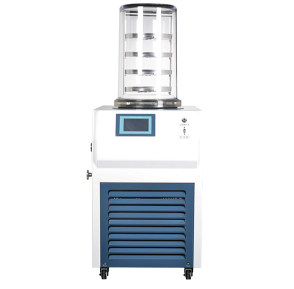 Freeze-drying area:0.18㎡
Cold Trap Coil Temperature:≤-55℃(no load)/-80℃(no load)
Limit Vacuum Degree:below 5pa(no load)
Pumping Rate:2L/S
Water catching capacity:6kg/24h
Cooling Method:Air Cooling
Defrosting Method:Air cooling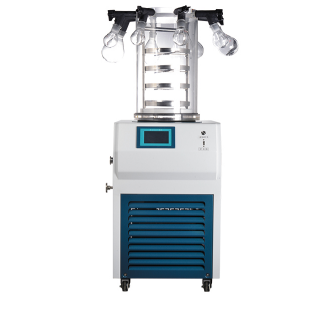 Freeze-drying area:0.18㎡
Cold Trap Coil Temperature:≤-55℃(no load)/-80℃(no load)
Limit Vacuum Degree:below 5pa(no load)
Pumping Rate:2L/S
Water catching capacity:6kg/24h
Cooling Method:Air Cooling
Defrosting Method:Air cooling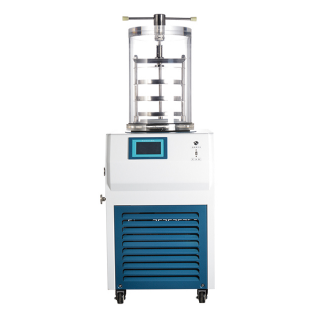 Freeze-drying area:0.09㎡
Cold Trap Coil Temperature:≤-55℃(no load)/-80℃(no load)
Limit Vacuum Degree:below 5pa(no load)
Pumping Rate:2L/S
Water catching capacity:6kg/24h
Cooling Method:Air Cooling
Defrosting Method:Air cooling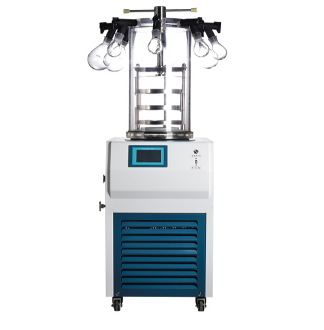 Freeze-drying area:0.09㎡
Cold Trap Coil Temperature:≤-55℃(no load)/-80℃(no load)
Limit Vacuum Degree:below 5pa(no load)
Pumping Rate:2L/S
Water catching capacity:6kg/24h
Cooling Method:Air Cooling
Defrosting Method:Air cooling