What is vacuum pump working principle
Vacuum pump is supposed to remove gas with high-speed and high-efficiency from sealed containers, in order to achieve the purpose of generating, improving and maintaining vacuum. The working principle of a vacuum pump is that rotor rotates along the inside of the pump wall. The fixed wing will go down. When the rotor reaches the oil surface, air will get compressed. The compressed air pressure is higher than the outside atmospheric pressure and then discharged from the exhaust port.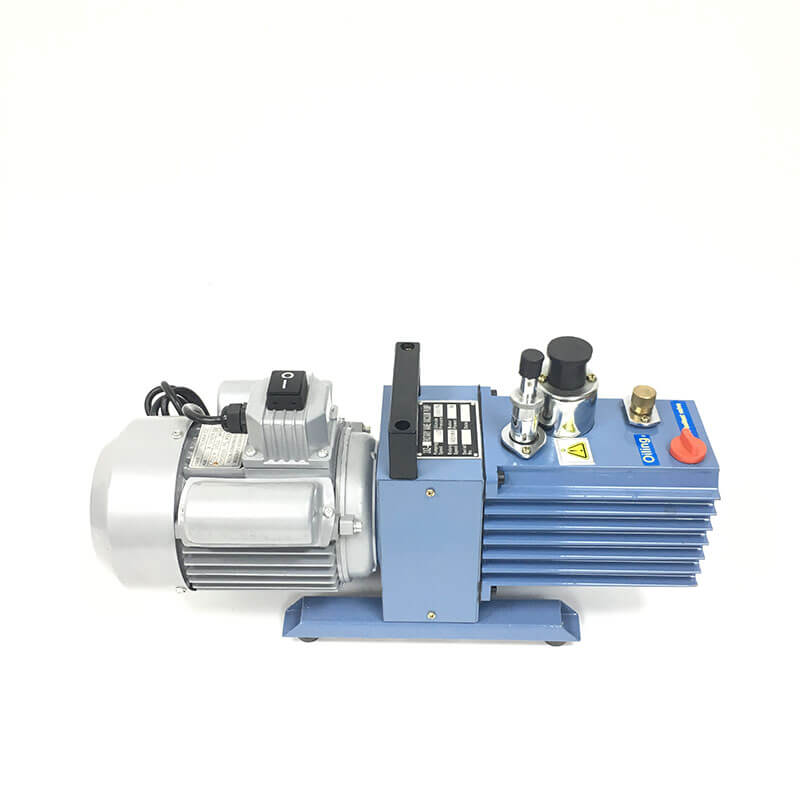 What is the function of vacuum pump
A vacuum pump is always used to provide a vacuum environment in many reacting equipment. The function of vacuum pump is to create a vacuum environment through removing the the molecules of air and other gases from the equipment, and filling the equipment with vacuum. This step always happens in the beginning of the processes, because a vacuum environment is necessary for the whole process.
How does a piston vacuum pump work
In the working process of a piston vacuum pump, the first step is that the piston pushes the air into the cylinder. In this way, vacuum is created at the inlet. The second step is that the piston moves forward to compress the air in the cylinder, and pressure is created at the exhaust vent of the cylinder. Therefore, we talked above is the working process of a piston vacuum pump. And that's also the process how the air gets out of the system.