Short-Path Distillation Chiller
In the whole equipment of short path distillation, each and every part plays a very essential role for short path distillation's running. Short path distillation chiller is one of them, whose function is to provide low-temperature working environment. During short path distillation's operation, different extracted solvents will be extracted from the sample liquid through their different boiling points. Meanwhile, these gas-phase extracted solvents need to be cooled down in order to be turned into liquid-phase, which is more stable than gas-phase. And the more stable the extracted solvents are, the more convenient and purer solvents users could collect.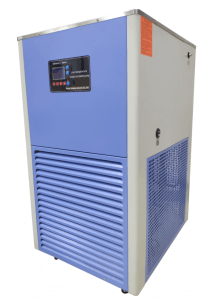 Short-Path Distillation Column
Short path distillation tower is the main reacting place in the whole working process. All of the sample liquid and substances would be poured into short path distillation column and all get to react together in there, so a high-quality short path distillation column is needed. The short path distillation tower is a chemical equipment made of materials such as rare metal titanium and its alloy materials, which have the characteristics of high strength, high toughness, high temperature resistance, corrosion resistance and light specific gravity. With high-quality construction, the working process of short path distillation is guaranteed.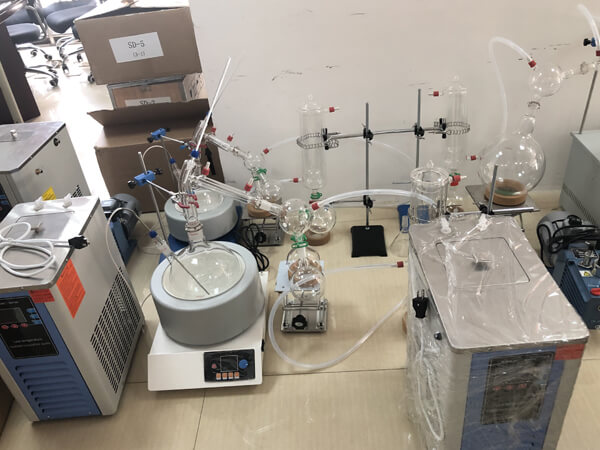 Short-Path Distillation Condenser
In the equipment of short path distillation, chiller and condenser are working together to cool the equipment down. Chiller offers low temperature, and gas-phase extracted solvents go through the condenser, which will be condensed from gas into liquid.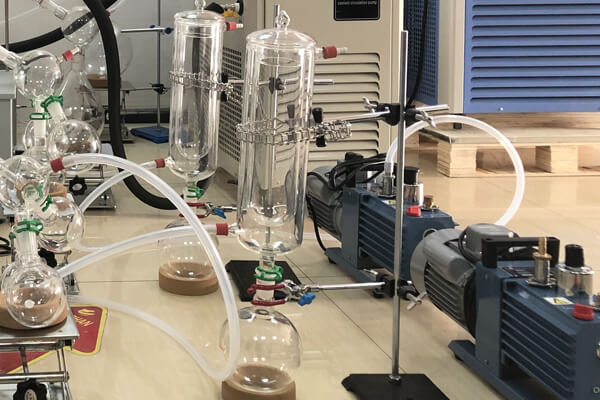 Short-Path Distillation Glassware
In the equipment of short path distillation, there are several kinds of glassware, they are evaporation flask which is used to evaporate sample liquid and get extracted solvents evaporated, receiving flask which is used to collect extracted solvents for users easy to get, condenser which is working together with chiller and condense gas-phase extracted solvents from gas into liquid and so on.they are as follows:Distillation apparatus kit
Related Articles:
Related Products: