Product Description
R-1020A rotary evaporator adopts stepless speed function to make rotary flask rotates in constant speed, the material formed a large area of thin film, then the constant temperature water bath begin to uniform heat the rotary flask and the material is evaporated in high speed under vacuum condition, the solvent steam is refrigerated by efficient glass condenser and received to receiving flask.
R-1020A rotary evaporator is a newly designed rotary evaporator of our company, this series has 5L, 6L, 10L, 20L, 50L for selection.
R-1020A has new breakthroughs based on RE-2002 rotary evaporator:
1. Equip PTFE valve between condenser and receiving flask, easy operation and good sealing.
2. Check valve control, continuous charging, available for vacuum switch in working condition. The check valve also could be replaced with hand-operated valve to convenient for operation, better sealing performance.
3. The discharging valve is made from teflon, consider of thermal expansion, other valves use glass valve element.
4. The water bath is electric lifting, lifting part use deceleration reinforcement motor, lifting process is more stable.
5. Use thicken rotary bottleneck to enhance loading bearing strength.
6. Use thicken rotary axis to enhance evaporation efficiency.
7. If the rotary evaporator sudden power lost during operation, when reconnect the power, it will automatic stop heating.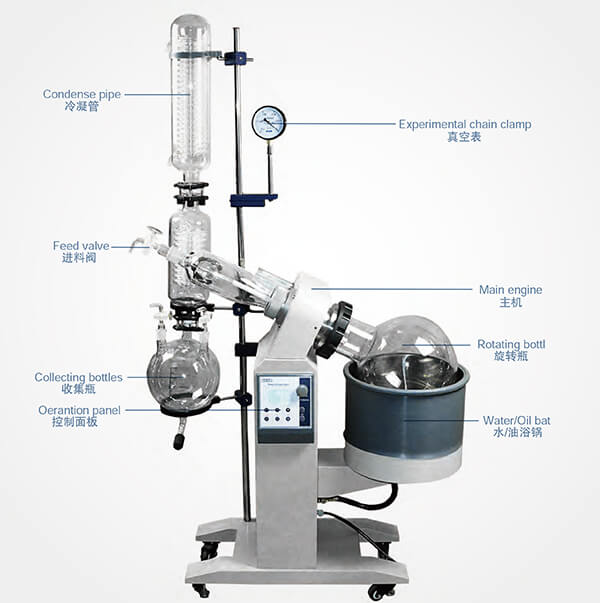 R-1020A Rotary Evaporator Parts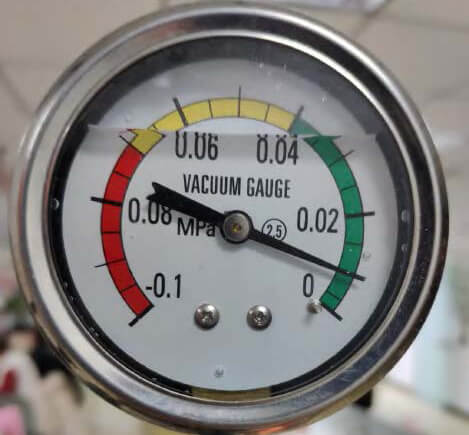 Special designed vacuum meter, high precision and good quality.
LCD screen display both temperature and rotating speed, operation is simple and convenient.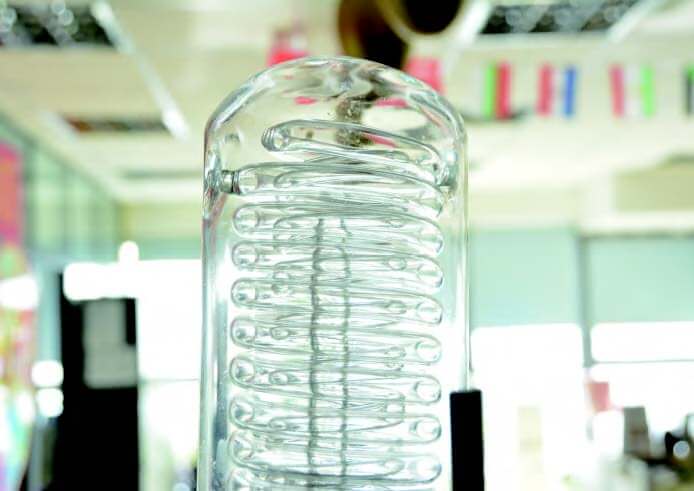 Main condenser and auxiliary condenser structure, double backflow snakelike condenser increased cooling area and promote cooling efficiency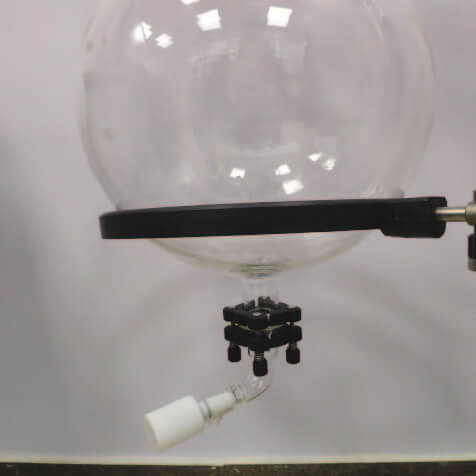 Flange connection make it easy to dismount,high fastening strength.
Technical Parameter of R-1020A Rotary Evaporator
Model
R-1005A/R-1006A
R-1010A
R-1020A
R-1050A
Optimum Ambient Temperature (℃)
5~35
Power(V/Hz)
Single Phase 220V/50Hz(water bath & motor) Single Phase 220V/60Hz(water bath & motor) Single Phase 110V/50Hz(water bath & motor)
Single Phase 220V/50Hz(water bath & motor) Single Phase 220V/60Hz(water bath & motor) Three Phase 220V/50Hz(water bath), single phase motor Three Phase 380V/50Hz(water bath), single phase motor
Main Engine Speed Regulation
Digital Display Frequency conversion stepless speed regulation
Digital Display DC stepless speed regulation
Main Engine Rotary Speed (rpm)
20~140
20~130
20~110
Rotary Motor Power (W)
100
250
Temperature Control (℃)
Digital display temperature control,normal temperature-180
Max vacuum degree (Pa)
399.9(under 3mmHg)
Rotary Flask (L)
5/6 Flange Ø50
10 Flange Ø125
20 Flange Ø125
50 Flange Ø125
Rotary Flask Bottleneck Size (mm)
40
120
Glass Rotary Axis Size (mm)
28
50
Receiving Flask (L)
3
5
10
20
Condenser Tube
main condenser, double backflow condenser
Main condenser +subordinate condenser, double backflow condenser
Main condenser +subordinate condenser, three backflow condenser
Condensation Area (㎡)
0.27
Main 0.42 Subordinate 0.22
Main 0.8 Subordinate 0.39
Main 0.91 Subordinate0.52
Evaporative Capacity (L/h)
water≥2 ethyl alcohol≥5.4
water≥3.2 ethyl alcohol≥8.6
water≥5 ethyl alcohol≥14.3
water≥9 ethyl alcohol≥24.5
Water Bath Material
Stainless Steel (Covered with Silicone Rubber Case)
Water Bath Size (mm)
Φ300×170
Φ350×220
Φ450×260
Φ550×320
Lifting Function
Electric Lifting
Lifting Distance (mm)
0~150
0~160
0~190
0~180
Total Power(kW)
2.2
4.8
6.3
8.3
Packing Dimension (mm)
950*450*1030
1100*500*1750
1200*600*1900
1400*700*2200
Matching Products
Quality Certification