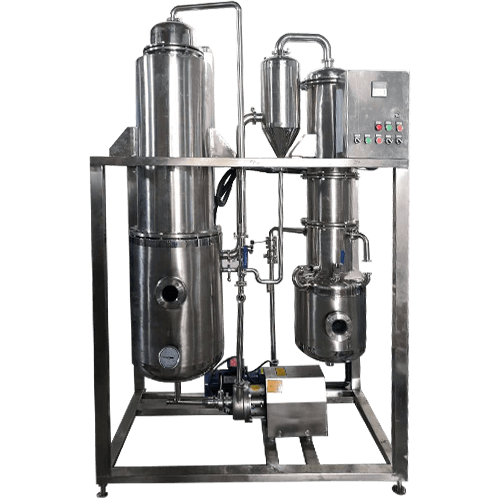 Working theory
This equipment belongs to liquid film concentration equipment, which has high heat transfer rate and short heating time. It applies to chemical, liquid medicine, juice, and dairy production.
The theory is that the feed liquid is added in the middle of the evaporation chamber. Under the action of vacuum and gravity, the accelerating pressure head of the liquid is smaller than that of the rising film type, and the boiling point is also smaller. The temperature difference between the electric heating and the feed liquid is large, so the heat transfer effect is better.The steam enters the evaporative separation chamber for separation. The secondary steam is discharged from the top of the chamber and the concentrate is extracted from the bottom.
Diagram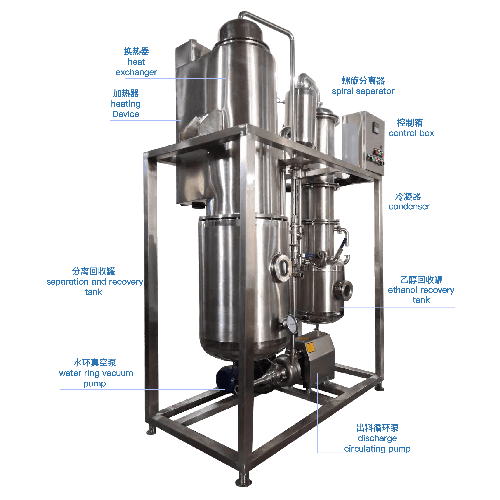 Operation process
1. The first step is to remove the gas in the equipment to create a vacuum environment and after the vacuum degree is enough, feed water in replacing materials.
2. Firstly start the vacuum pump. If it is a water ring vacuum pump, the water ring vacuum pump should be started at no load. After the water ring vacuum pump is running normally, the working water valve of the water ring pump is opened.
3. During the operation of the pump and before starting, it should be observed that the cooling water of the mechanical seal of the pump must not be interrupted, so as not to damage the mechanical seal of the pump.
4. When the work is to be stopped, water is used instead of the material to replace the materials in the equipment and its piping to prevent the material from crystallizing or solidifying in the equipment and its piping.
5. When parking due to accidents such as sudden power failure, immediately close the valve, release the materials stored in the equipment and its pipeline as soon as possible, or dilute the heated water until it does not crystallize or solidify.
6. During the operation, if the degree of vacuum is low, especially after restarting after accidental parking caused by power failure and so on, immediately find out if there is leakage at the flange and the joint, and block the leak in time.
Advantage
1.enough products in stock
2.exquisite appearance, excellent workmanship
3.can be customized according to clients' requirements
4.high performance, high efficiency
Product details
Structure

The thickness of the material

Working pressure

A

Tube heating combined with vacuum evaporation
Heater:δ=3mm/304,tubulation304
Extreme vacuum:-0.095 MPa

B

Cold water cooling system by using tube condensation
Separatorδ=3mm/304

C

Boundary dimension
(l * w * h =1900*1200*2500)
Condenserδ=3mm/304;tubulation304

D

Removable bottom with casters, packed in export cases
Balance tankδ= 3 mm / 304
Transport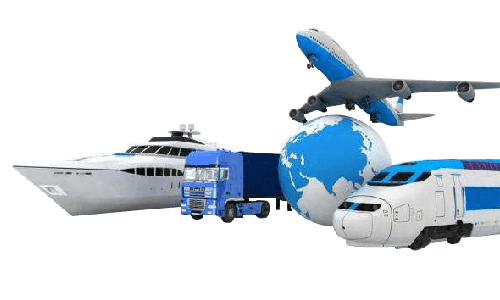 Parameters
parameters  of falling film evaporator

Model
20kg
50kg
100gk
150gk
200kg
Heater
1.0m²
3m²
6m²
9m²
12m²
Evaporation capacity
20kg/h
50kg/h
100kg/h
150kg/h
200kg/h
Electrical heating power
15kw
38kw
Water ring vacuum pump
1.5kw
2.2kw
Extreme vacuum
-0.095 MPa
-0.095 MPa
-0.095 MPa
-0.095 MPa
-0.095 MPa
Boundary dimension(mm)
1800x900x2200
1900x1200x2500
2000x1200x3000
2200x1300x3500
2500x1500x4000