what is an ultrasonic cleaner
The ultrasonic cleaning (USC) functions directly or indirectly on the liquid and dirt by making use of the cavitation, acceleration and direct inflow action of ultrasonic in the liquid, making the dirt layer disperse, emulsify and strip to achieve the purpose of cleaning. The cavitation and direct inflow are more widely used in current ultrasonic cleaners.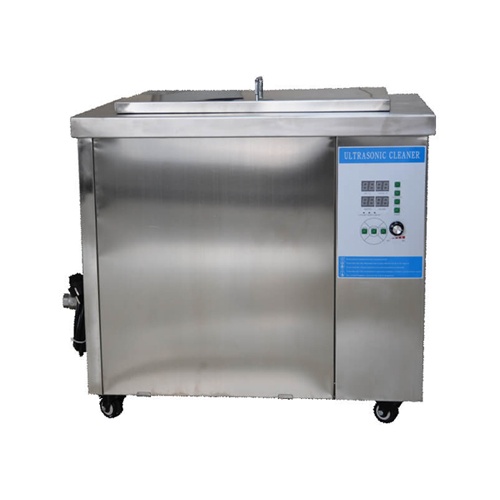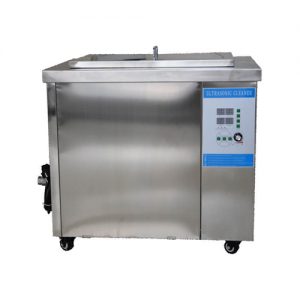 What can be cleaned in an ultrasonic cleaner?
  1. Application Fields
  1.1 Purposes
Object cleaning, degassing, disinfection, emulsification, mixing, replacement, extraction, etc.
  1.2 Applicable Departments
Electronic stores, industrial and mining enterprises, laboratories, hospitals, watch shops, optical shops, jewelry stores, mobile phone repair shops, homes, etc.
  1.3 Cleaning Products
Electronic products, lab supplies, office supplies, household supplies, motherboard and accessories of computers, glassware, circuit boards, automotive accessories, hardware accessories, medical equipment, dentures and dental equipment, watches, glasses, jewelry, golf, razors, coins, badges, cutlery, bottles, fruits, etc.
  Product Parameters
Ultrasonic Cleaner
Model
LP-04S
LP-06S
LP-08S
LP-10S
LP-18NA
LP-24NA
Volume (L)
10
15
22
30
61
88
Ultrosonic Frequency (KHz)
40
Ultrasonic Power (W)
240
360
480
600
432-1080
576-1440
Vibrator Number (PCS)
4
6
8
10
18
24
Ultrasonic Timing (min)
1月30日
Heating Temperature (℃)
Room Temperature -80
Heating Power (W)
450
450
600
600
1500
3000
Material
304 Stainless Steel
Internal Tank Dimension (mm)
300*240*150
330*300*150
500*300*150
500*300*200
500*350*350
550*400*400
Overall Dimension (mm)
325*265*280
360*325*285
530*325*285
530*325*325
680*530*730
730*580*700
Power/Voltage (V/Hz)
110V/220V,50Hz/60Hz
220V,50Hz/60Hz
Package Dimension (mm)
435*360*350
460*410*340
635*405*340
635*405*390
780*610*810
880*660*930
Package Weight (kg)
8.5
10.5
13.5
16
76
85
Note
Other requirements can be customized, such as other dimensions, 316 stainless steel and frequencies of 20, 25, 28, 80, 128, 168, 180 and 200KHz.
  Product Details
1 The whole machine is made of 301 stainless steel, with an elegant appearance and strong corrosion resistance.
2 It's convenient to drain off cleaning liquid with a liquid outlet.
3 The equipment is equipped with the heating function, with a better decontamination ability and higher efficiency.
4 The bottom of industrial equipment is added casters, more convenient to move.
  Product Features
1 Digital touch: Touch the key lightly for operation, with digital display of time and temperature.
2 Adjustable temperature: It can be adjusted from the room temperature to 80℃.
3 Adjustable ultrasonic power: It can be adjusted in the range of 40%-100% of power.
4 Adjustable time: It can be adjusted from 0 to 30 minutes, which is used to control the working time of ultrasonic.
5 Stainless steel basket: It is made of 304 stainless steel, with meshes of 10mm and reinforced steel bars.
6 High-quality casters: It adopts the design of moveable stopping casters, convenient for machines to move and stop.
5.7 Industrial transducer: It adopts industrial shock heads, with a strong power and good effect. It can work 24 hours.
5.8 High efficient heat dissipation: It is equipped with a cooling fan.
5.9 The common tap water, alcohol and solvents can be used as cleaning agents.