Product Description
Rotary vane vacuum pumps are machines that create a vacuum in an enclosed space. A vacuum is the absence of matter in an area. No perfect vacuum exists, nor is it possible to create one, but vacuum pumps can create partial vacuums in enclosed spaces.
There are many contexts in which the creation of an artificially evacuated space is required. In the production and design of electronics like superconductors, in electron microscopy and during the use of some kinds of analytical instrumentation, workspaces that are mostly free of air molecules or microscopic airborne contaminants can be necessary.
Even production of common consumer products like eyeglasses and shaving razors make use of sealing and forming techniques that require vacuum pumps. In healthcare settings, vacuums are used to provide suction during surgical procedures.
Rotary vane vacuum pumps are a very common variety of vacuum pump. Most vacuum pumps feature rotating vanes, blades, impellers or paddles that move gasses in and out of an enclosure. Every kind of pump with those features can be considered a rotary vane vacuum pump, though there are usually more specific designations that distinguish pump varieties from each other.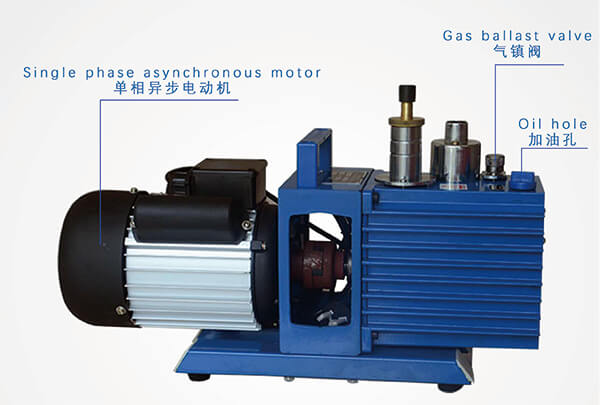 rotary vane vacuum pump for University Lab
Product Parameters
ParameterModel
2xz-0.25
2xz-0.5
2xz-1
2xz-2
2xz-4
2xz-6
2xz-8
2xz-15
2xz-25
Air bleed speed m³/h(L/S)
50HZ
0.9(0.25)
1.8(0.5)
3.6(1)
7.1(1)
14.4(4)
21.6(6)
28.8(8)
54(15)
90(25)
60HZ

1.1(0.3)

2.1(0.6)

4.3(1.2)

8.6(2.4)

17.2(4.8)

26(7.2)

34.5(9.6)

64.8(18)

108(30)

Extreme pressure(Pa)

partial pressure

≤6×10-1

≤6×10-2

≤6×10-2

≤6×10-2

≤6×10-2

≤4×10-2

≤4×10-2

≤4×10-2

≤4×10-2

full presure

≤6.5

≤1.33

≤1.33

≤1.33

≤1.33

≤1

≤1

≤1

≤1

Ritating speed(r / min)

50HZ

1400

1400

1400

1400

1400

1400

1400

1400

1400

60HZ

1720

1720

1720

1720

1720

1720

1720

1720

1720

Motor power(kw)

0.12

0.18

0.25

0.37

0.55

0.75

1.1

1.5

2.2

Noise(dBA)

63

65

65

68

68

68

70

70

72

Oil vilume(L)

0.5

0.6

0.7

1

1.2

2

3

4

5

Size(mm)

403 * 130 * 240

447 * 168 * 260

469 * 168 * 260

514 * 168 * 282

565 * 168 * 282

565 * 200 * 342

650 * 240 * 430

700 * 240 * 430

770 * 240 * 430

GW / NW(KG)

16/15

17/16

18/17

22/20

24/22

50/40

70/60

75/86

85/98
Product details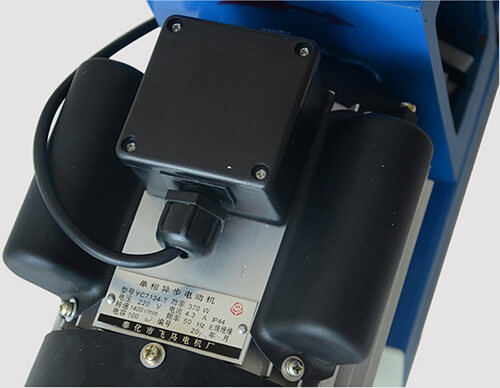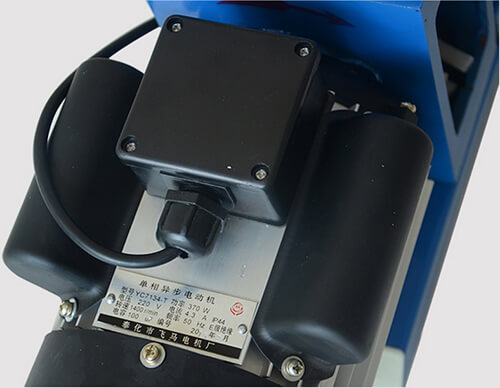 Hemispherical heating mantle, large heating area, high temperature rising speed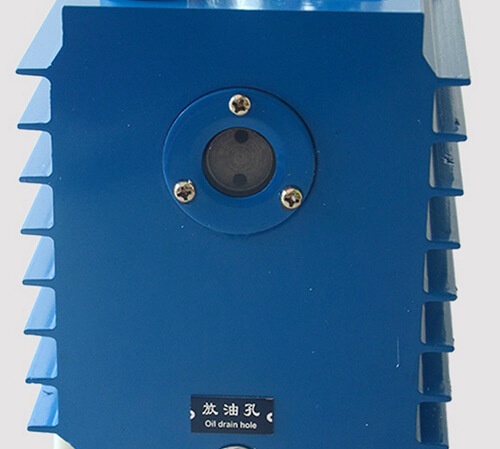 Large oil window, you can observe the oil level at any time
Water-proof switch, safe and reliable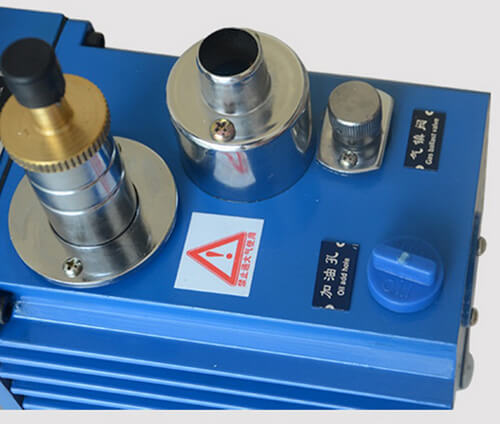 Inlet, exhaust, oil inlet, switch, reasonable layout, simple operation
Matching Products