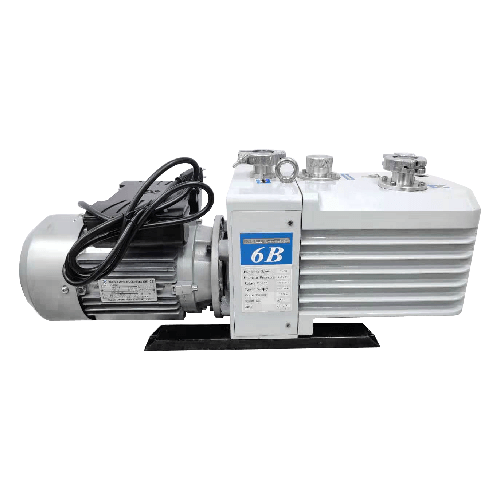 Product Description
The 2XZ series rotary vane vacuum pump is a two-stage high-speed direct-coupled rotary vanevacuum pump, which is one of the basic equipment for removing gas from sealed containers. A rotor is arranged in the pump chamber, and a rotary vane is arranged in the rotor slot.
When the rotor drives the rotary vane to rotate, the rotary vane is closely attached to the chamber wall, and the in letand exhaust ports are separated, and the volume of the intake manifold is periodically expanded.Inhalation, the volume of the exhaust chamber is periodically reduced to compress the gas, and the
exhaust valve is exhausted to obtain a vacuum.
Its working performance consists of two parts: high pressure stage and low pressure stage. Its suction port is connected with vacuum equipment. When operating, the gas in the container is inhaled and discharged in large quantities.
When the equipment is vacuumed, the high pressure stage exhaust valve is closed and the high pressure is closed. The gas at the stage inlet will be transferred to the second stage, and a certain vacuum can be obtained by inhaling and discharging the vacuum device through the second stage.
The pump and motor of 2XZ series rotary vane vacuum pump are connected with shaft, high speed, small size,compact structure and convenient fluidity.
Pumping rate: 0.25~30L/S
Gas type: Clean and dry air without other mixture at room temperature.
Working requirements: The continuous working time of the imported pressure is greater than 6500Pa, and should not exceed 3 minutes to avoid pumping caused by fuel injection.The imported pressure is less than 1330pa, allowing continuous operation for a long period of time.
Ambient temperature: The temperature is in the range of 5 °C – 40 °C, and the relative temperature is not more than 90%.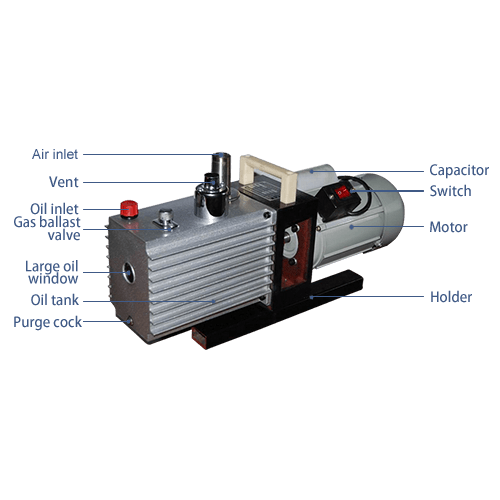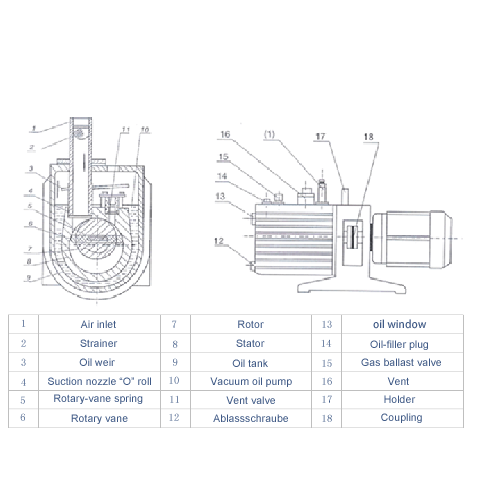 Product Parameters
ParameterModel
2xz-0.25
2xz-0.5
2xz-1
2xz-2
2xz-4
2xz-6
2xz-8
2xz-15
2xz-25
Air bleed speed m³/h(L/S)
50HZ
0.9(0.25)
1.8(0.5)
3.6(1)
7.1(1)
14.4(4)
21.6(6)
28.8(8)
54(15)
90(25)
60HZ

1.1(0.3)

2.1(0.6)

4.3(1.2)

8.6(2.4)

17.2(4.8)

26(7.2)

34.5(9.6)

64.8(18)

108(30)

Extreme pressure(Pa)

partial pressure

≤6×10-1

≤6×10-2

≤6×10-2

≤6×10-2

≤6×10-2

≤4×10-2

≤4×10-2

≤4×10-2

≤4×10-2

full presure

≤6.5

≤1.33

≤1.33

≤1.33

≤1.33

≤1

≤1

≤1

≤1

Ritating speed(r / min)

50HZ

1400

1400

1400

1400

1400

1400

1400

1400

1400

60HZ

1720

1720

1720

1720

1720

1720

1720

1720

1720

Motor power(kw)

0.12

0.18

0.25

0.37

0.55

0.75

1.1

1.5

2.2

Noise(dBA)

63

65

65

68

68

68

70

70

72

Oil volume(L)

0.5

0.6

0.7

1

1.2

2

3

4

5

Size(mm)

403 * 130 * 240

447 * 168 * 260

469 * 168 * 260

514 * 168 * 282

565 * 168 * 282

565 * 200 * 342

650 * 240 * 430

700 * 240 * 430

770 * 240 * 430

GW / NW(KG)

16/15

17/16

18/17

22/20

24/22

50/40

70/60

75/86

85/98
Product details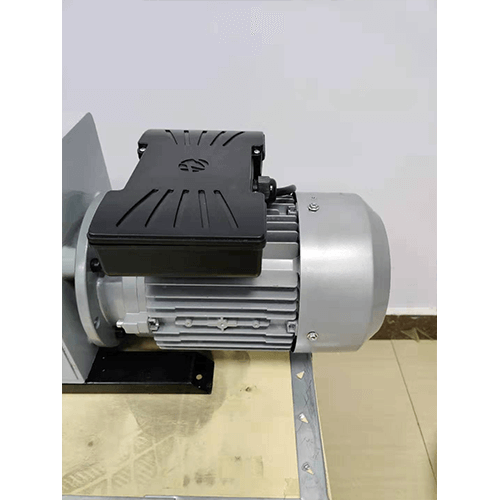 Hemispherical heating mantle, large heating area, high temperature rising speed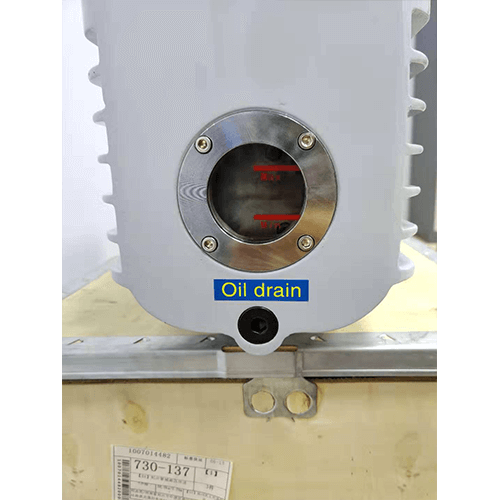 Large oil window, you can observe the oil level at any time
Water-proof switch, safe and reliable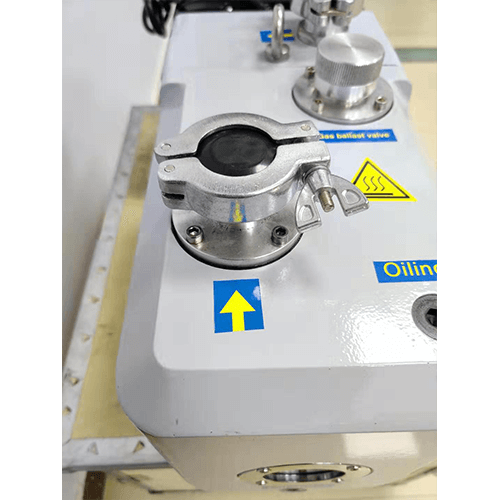 Inlet, exhaust, oil inlet, switch, reasonable layout, simple operation
Matching Products
Transport