Rotary evaporator extraction method
Rotary evaporator extracts and concentrates substances from mixtures by heating and evaporating sample materials according to the different boiling points of substances within mixtures. The basic principle of a rotary evaporator is the vacuum distillation of the distillation flask under continuous rotation. Many people still wonder the very specific details of rotary evaporator extraction method, then let's go through it together.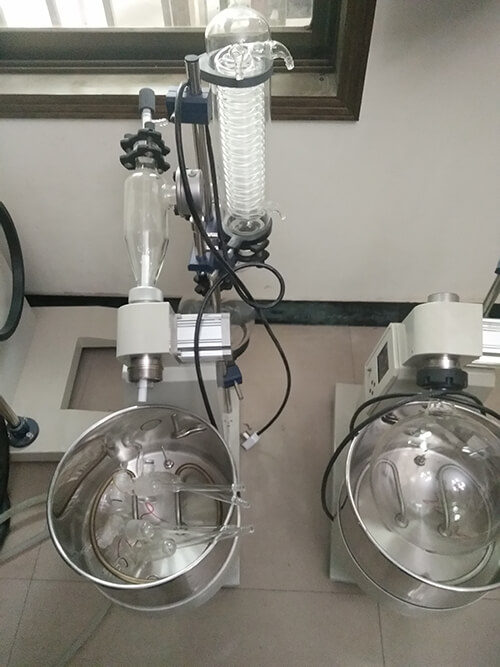 The rotary evaporator extraction method is as follows: this process starts with the water oil bath.
Firstly, the heating temperature of water oil bath will be set up at the boiling point of the extracted substance, and then the sample materials will be heated by water oil bath with that temperature. The whole equipment is under vacuum, which means the boiling point of the extracted material will be lower than normal pressure. After the extracted substance gets evaporated successfully, and then it will be transferred into the condenser where gas-phase substance gets to be cooled down and becomes liquid-phase. Liquid-phase substance is easier to be collected than gas-phase substance. Finally, after the gas-phase becomes liquid-phase, the extracted substance will go into the collecting flask for users easy to get.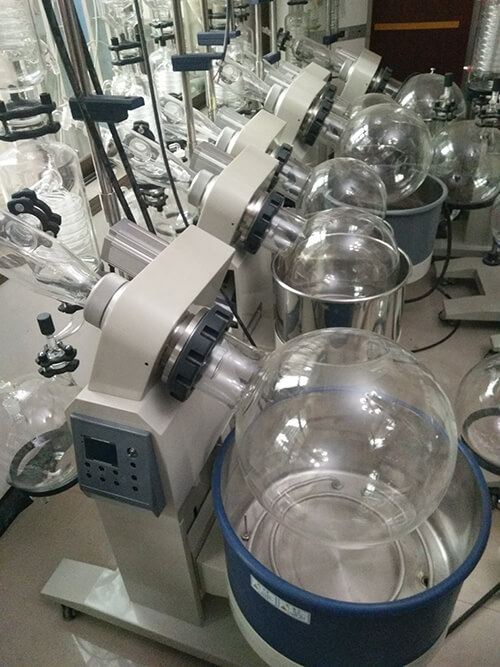 The improvement of rotary evaporator extraction method
The rotary evaporator method, liquid-liquid extraction can extract substances efficiently, but it still has some disadvantages. So people use solid phase extraction (SPE), which was used for the formulation of several radiopharmaceuticals for a better use. Due to its high efficiency, reliability, and low consumption of reagents, it has replaced traditional liquid-liquid extraction in many fields and has become an effective means for sample preparation.
how to use the rotary evaporator for distillation