What is a Glass Reactor?
A glass reactor refers to the vessels for physical or chemical reactions whose main components are fragile glass pieces. It is primarily composed of four components, including the inner tank, jacket, stirring device, and supporting seat.
What are Types of Glass Reactors?
Specifically speaking, the glass reactors can be further divided into single-layer glass reactors and double-layer glass reactors. They are mainly used to heat or cool the reaction material thermostatically and stir them. The reactors can be used to conduct vacuum stirring reaction, distillation, concentration, separation, extraction and materials heating. After reaction, materials can be easily released from the cover or the lower outlet of the reactor. Moreover, the reactor is universally employed in chemical experiments, fine chemicals industry, bio-pharmacy and synthesis of new materials.
Structure Diagram of a Glass Reactor
The main components of glass reactors are fragile glass pieces. Considering  convenience of package and safety of delivery, the reactors are usually detached into parts for package. When receiving the goods, customers may need the structure diagram to guide the installation. With the overall structure diagram of a glass reactor, they can install the equipment correctly as soon as possible.
Taking the structure diagrams of 1-5L single-layer glass reactors and double-layer glass reactors as examples, main components will be shown in detail.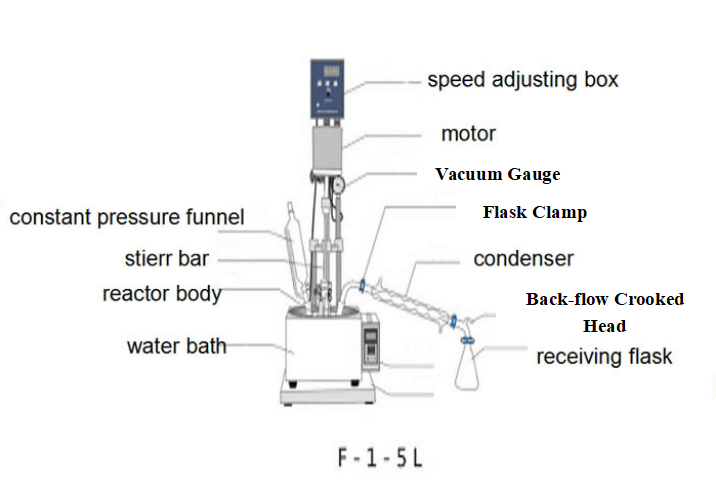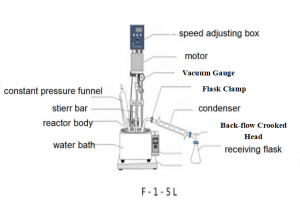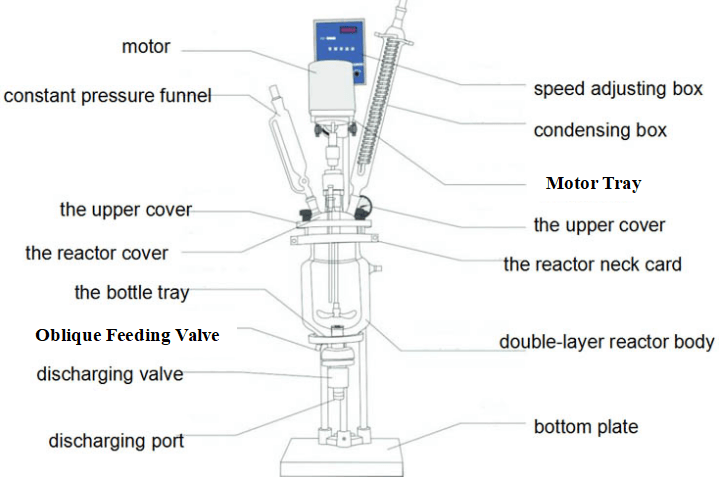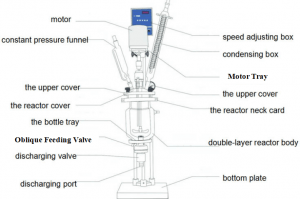 It's not difficult to find that the single-layer and double-layer reactors has the basically same structure. The glass reactor series mainly contains following parts: the double-layer glass reaction kettle, a set of component cover of the glass reactor, condensers, a constant voltage funnel, a frequency conversion controller, the rotary stirring and sealing system, the stainless steel frame system, etc.
What is a Glass Reactor Used for?
A glass reactor is regarded as a multi-purpose glass reactor, which can be used for experiments and productions in the chemistry, fine chemical engineering, bio-pharmaceutical and synthesis of new materials. Besides, it can match with a water circulating vacuum pump, a low-temperature coolant circulation pump and a circulating oil bath used as a system device. It can be applied in pilot productions as well.
If you still have any question, please contact us. Our email is [email protected] We will be pretty glad to help you.
Related Products:
Related Posts:
What Should be Paid Attention to When Using the Glass Parts of the Professional Glass Reactor?