Falling film evaporator uses
Falling film evaporator is widely used for evaporation and concentration because of its high heat transfer efficiency, small temperature difference loss, short residence time and difficult to deteriorate. It is widely used in food, glucose, fructose, fresh milk, Evaporation and concentration of tomato juice, soy milk, xylitol, sorbitol, Vc, starch sugar, Chinese medicine extract and other industries to increase product concentration.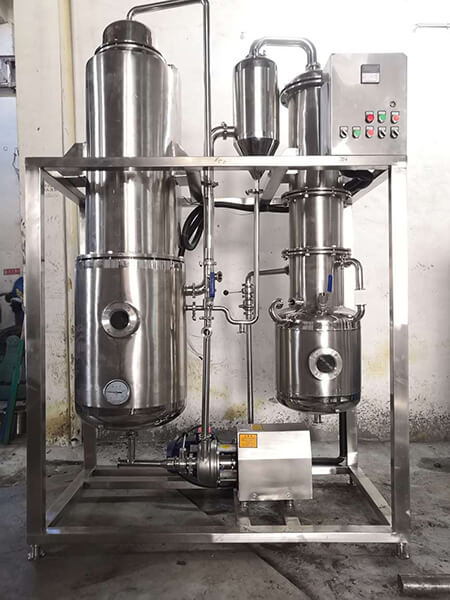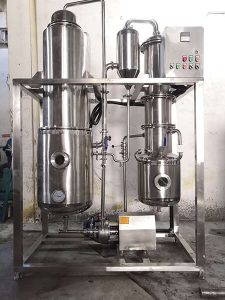 Falling film evaporator uses in food field
Many of the natural foods contain about 78 to 87% of water, and one of the means used to remove most of the water is evaporation and concentration. Falling film evaporator is very popular in evaporating and concentrating water out of food. The technology to remove water in the food industry has a long history, but the problems are far more complicated than the evaporation and concentration of most chemical products, because the final product not only focuses on physical properties, chemical properties, but also focuses on biological and sensory testing and evaluation. There are many parameters that are difficult to define so far, such as taste, smell, color and tissue state, etc., which should be considered in process design and equipment design. Falling film evaporator is widely used by people to remove water from many kinds of food.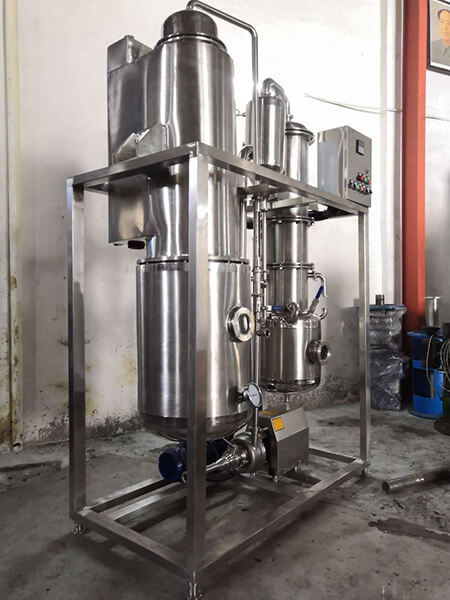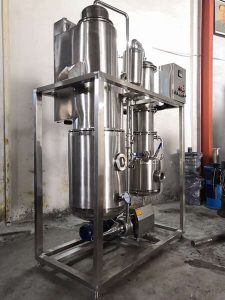 Falling film evaporator uses in Vc industry field
The single effect graphite tube rising film evaporator concentrates the vitamin C raw material, which not only has good product quality, but also reduces operating costs and maintenance costs. The use of falling film evaporator is very meaningful for promoting the development and technological progress of the vitamin C industry.