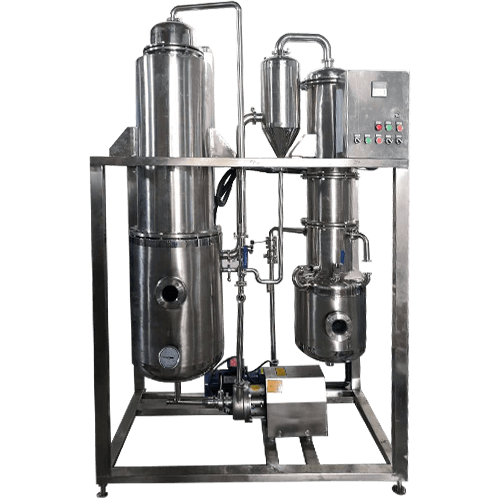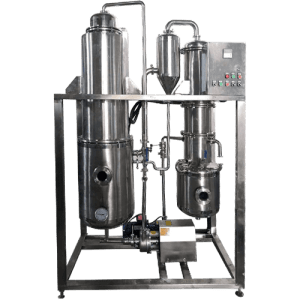 The falling film evaporator is widely used in the evaporation and concentration of water or organic solvent solutions in the pharmaceutical, food, chemical, light industry and other industries, and can be widely used in the waste treatment of the above industries. It is especially suitable for heat sensitive materials, the equipment is continuously operated under vacuum and low temperature conditions, with high evaporation capacity, energy saving, low operating cost. It can ensure that the material is invariable during evaporation.
The falling film evaporator can be used on deep processing of corn, drying of liquid milk, fermentation, direct sterilization, processing of honey and other using area.
As a new sweetener raw material, xylose has been widely used in the candy, pastry and beverage industry in recent years. However, due to its long production process, high energy consumption and high cost, xylose has developed its market growth rate slowly. Reducing production costs is an important way to increase the amount of xylose used. At present, steam consumption accounts for about 50% of the cost of xylose production. How to reduce steam consumption is one of the main tasks to achieve. The falling film evaporation system fully recovers the waste heat lost in the hydrolysis process, reduces the steam consumption in the hydrolysis and primary evaporation processes, reduces the production cost, and improves the economic benefits of the enterprise. After the factory runs the test, the evaporator proves that the process design is reasonable, the investment is saved, the benefit is obvious, and it has good promotion and use value in the sugar industry.
Related Articles:
Related Products: