When should you use a chilled water system
People always use chilled water systems for cooling medium and large buildings. However, the upfront cost of a water chilled system is quite expensive. But on the other hand, chilled water systems can bring the greater energy efficiency and lower maintenance costs, which is usually make up for it.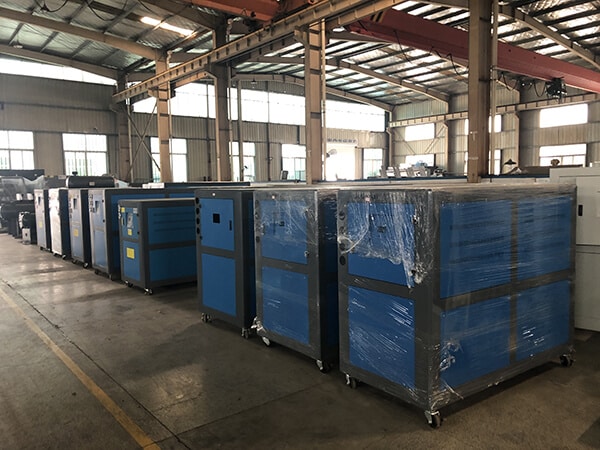 How is chilled water produced
This kind of water is pumped through chilled water piping and throughout the building where it will pass through a coil. The heat in the air is taken into the coils and then into the water.
 What type of water should be used in a chilled water system
Deionized Water is always used in a chilled water system with cooling laser equipment. Deionizing Water can be a quite expensive process but it cannot be substituted because deionized water is necessary to be required in some applications where the water conductivity is essential.
 How does a chilled water system work
A chilled-water system cools water to between 40 and 45 degrees Fahrenheit (about 4.4 and 7.2 degrees Celsius). And then the chilled water is piped throughout the building and connected to air handlers.