How does a water cooled chiller work
Water cooled chiller is one kind of chiller. According to the principle of water cooled chiller, it can be divided into two categories: active water cooling and passive water cooling. It can provide high efficiency and environmental impact advantages over air-cooled systems. Water cooled chiller is to cool materials by recirculating condenser water from a cooling tower to condense the refrigerant. Because water cooled chiller is one type of chiller, the working process is most similar with the chiller plant process, which is the process of energy transferring.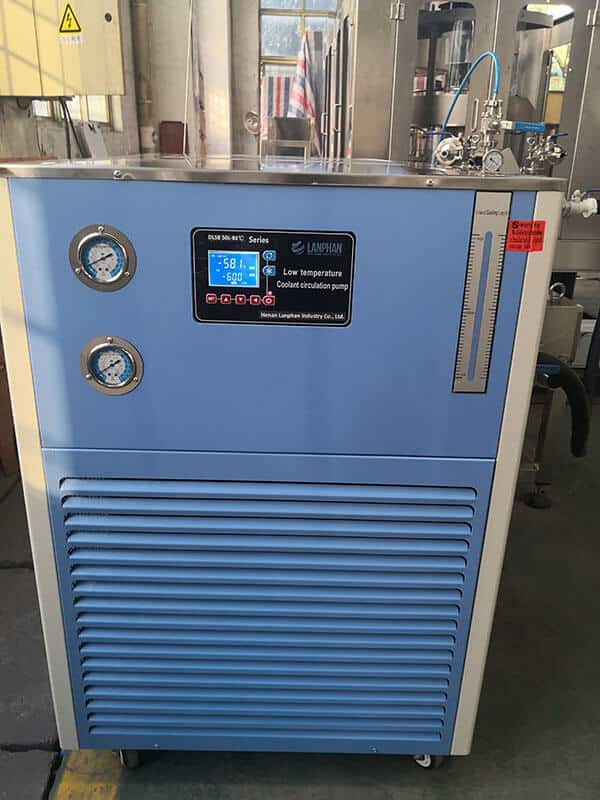 What is the chiller plant process
The working process of chiller plant process is a process of energy transferring. In the working process of chiller plant, compressor, evaporator, condenser and expansion valve working together to complete the whole process. And there will be a refrigerant circulation in this process. The working process is as follow:
1.So first of all, refrigerant comes into the compressor, where low-pressure refrigerant is turned into high-pressure refrigerant. It also circulates the refrigerant in the system.
2.Secondly, the condenser transfers heat from the refrigerant to water, condenses the refrigerant, changing it from a gas to a liquid.
3.Thirdly, the evaporator transfers heat from the cooled water through the boiling process of refrigerant.
4.Finally, the expansion valve drops the pressure of the refrigerant liquid from high to low pressure.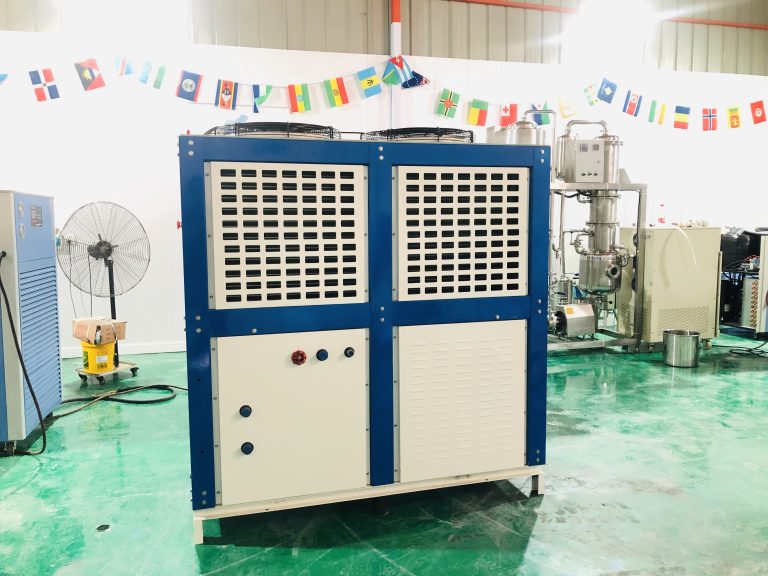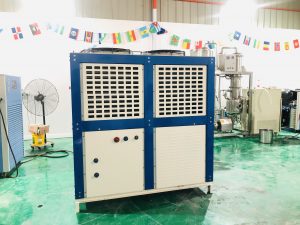 What are the different types of chillers
Chillers are roughly divided into two types, including water-cooled chillers and air-cooled chillers. Under these two categories, there are more subcategories. The chillers are used to circulate the chilled water. The chilled water enters the fan coil, exchanges heat with the indoor, reduces the indoor air temperature, and achieves the purpose of cooling.
What are the two basic types of chillers
The chillers are composed of a compressor, a condenser, an evaporator, and a throttling device. The compressor is used to compress the refrigerant vapor from a low-pressure state to a high-pressure state; the condenser cools the superheated vapor discharged from the compressor and condenses into a refrigerant liquid, and the heat of the refrigerant in the condenser is discharged to the cooling medium.